Disclosure: This post is sponsored by ALIVE Influencer Network. The Newlywed Chefs were compensated for this blog post as well as provided with food and drink at the sponsored event. As always, all opinions are our own.
Last night, we were invited to attend a grand opening Twitter party at the new location of Snarf's Sandwiches at Skinker and McPherson. We have both heard of Snarf's, but have never been, so we were super excited to try some delicious sandwiches and check out this new location. We were greeted by the fabulous employees of ALIVE influencer network who introduced us to the Snarf's team and offered us a drink. As I was deciding what to get, I couldn't help look all around the restaurant- vibrant colors, funky art, tons of natural light and brightly colored metal chairs. The vibe was eclectic and fun.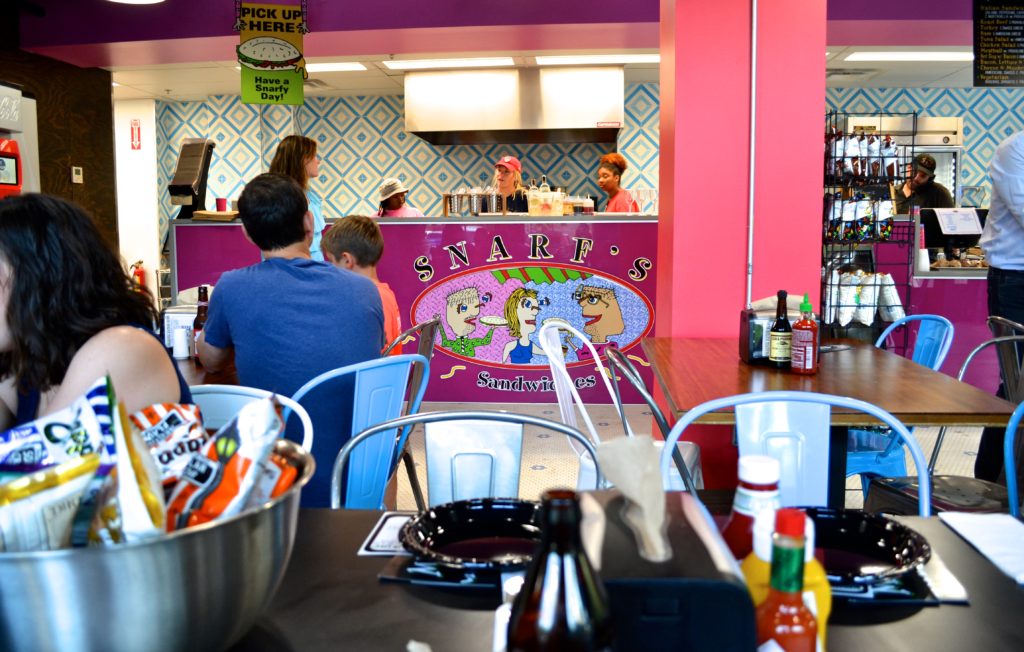 I love when St. Louis restaurants feature other local products, and that's what they do here: Fitz's root beer, Urban Chestnut beer, and other local beverages to pair nicely with your sandwich. We learned that the owners go to local farmers' markets to try out new cheeses and other ingredients for their sandwiches. We both decided to try the new Urban Chestnut beer, the Perdedor Lager. First sandwich up to taste was a brisket sandwich, dripping with BBQ sauce, bacon, cheese, hot peppers, and more.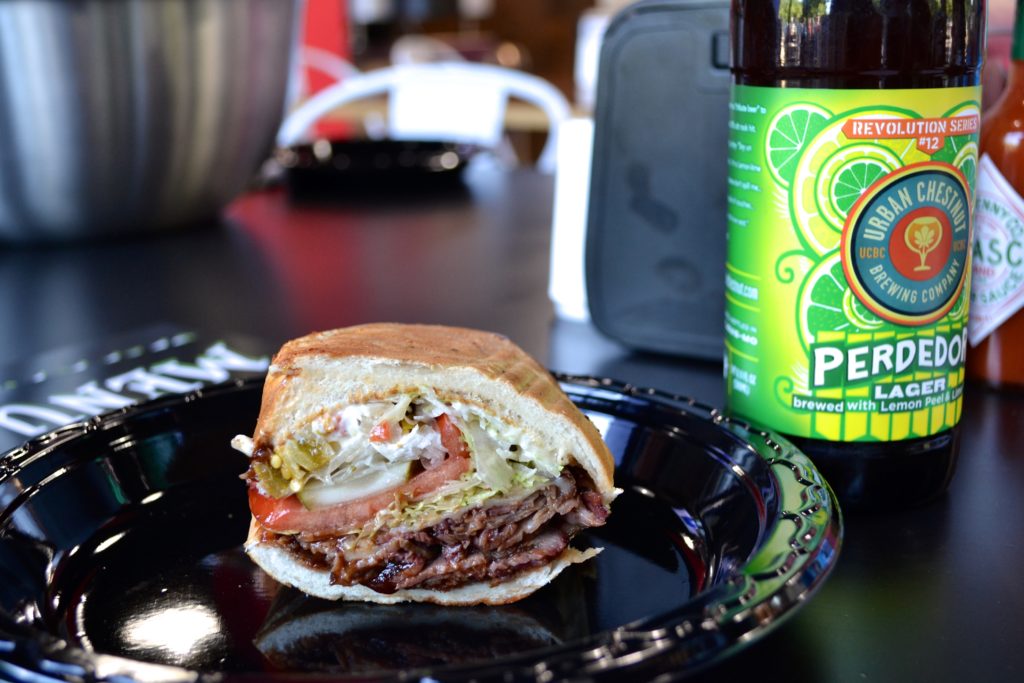 Delicious! Warning: you'll need an abundance of napkins eating Snarf's sandwiches, and I mean that in the very best way. They pack them full of delicious ingredients and you'll be licking your fingers clean so not to miss any flavorful drip. One thing I really like about this location is that is has a patio! It's located right on Skinker so you can sit and watch the world go by. The blue picnic tables are a fun, inviting place for the whole family to have an "urban picnic."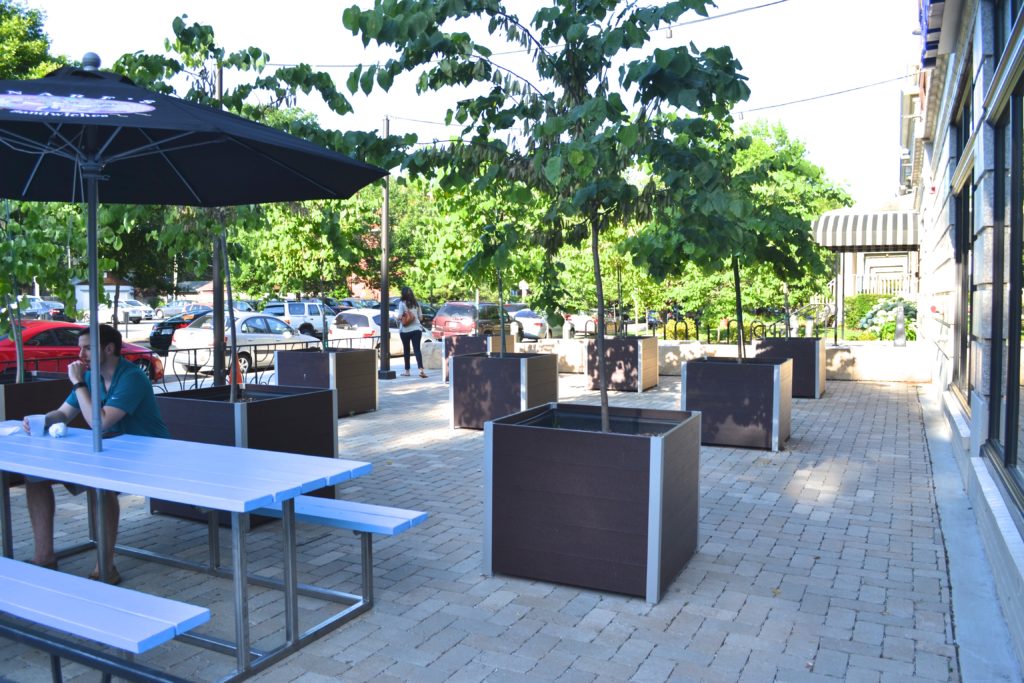 Back to the food! To me, good bread makes or breaks a sandwich. Their bread was toasty and warm with a crispy crust on the outside, but soft and chewy as you bite into the sandwich- just like a good toasted sub should be. The juicy, flavorful meat is sliced impeccably thin and they really pile it on their sandwiches. I was so full after sampling just a few! (Okay, I DID go back for seconds on this turkey/avocado/spinach sandwich)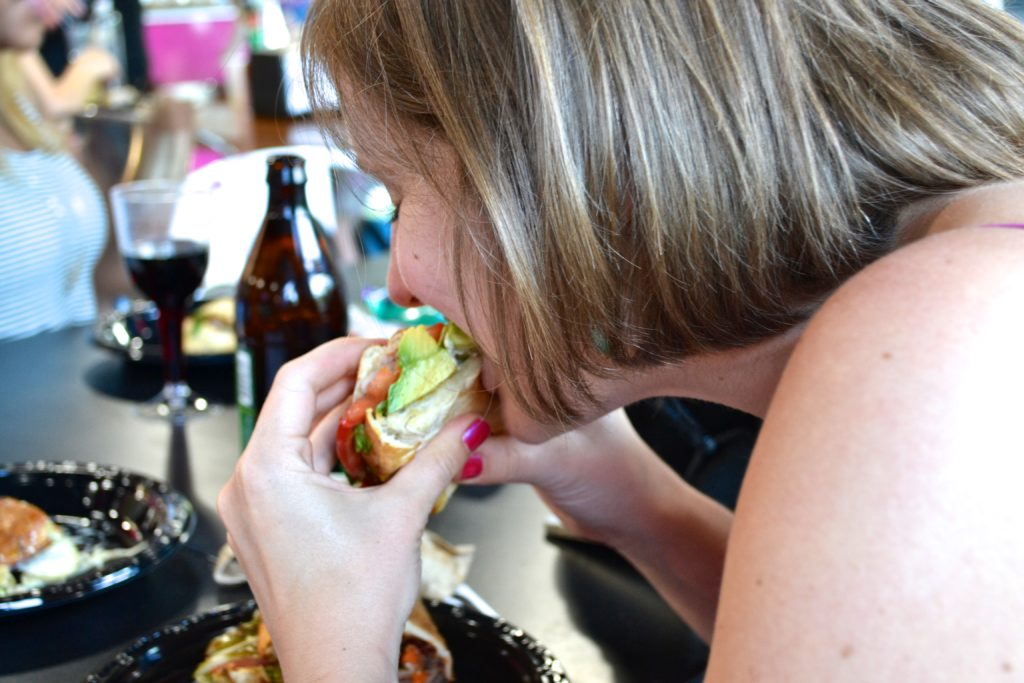 Yep. I snarfed. Vegetarians! Fear not the snarf! They have a tasty feta and artichoke sandwich that will make even your most carnivorous friend jealous.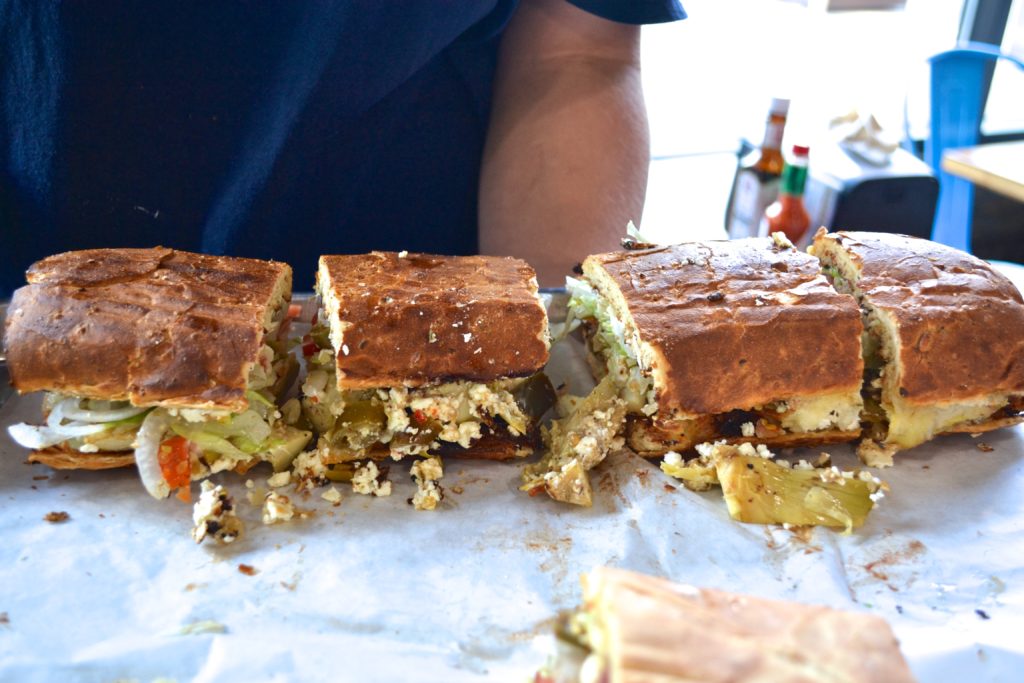 On one side of Snarf's you'll see a collection of these hot pepper buckets! I think they go through a lot of these, and you can even buy a jar to take home.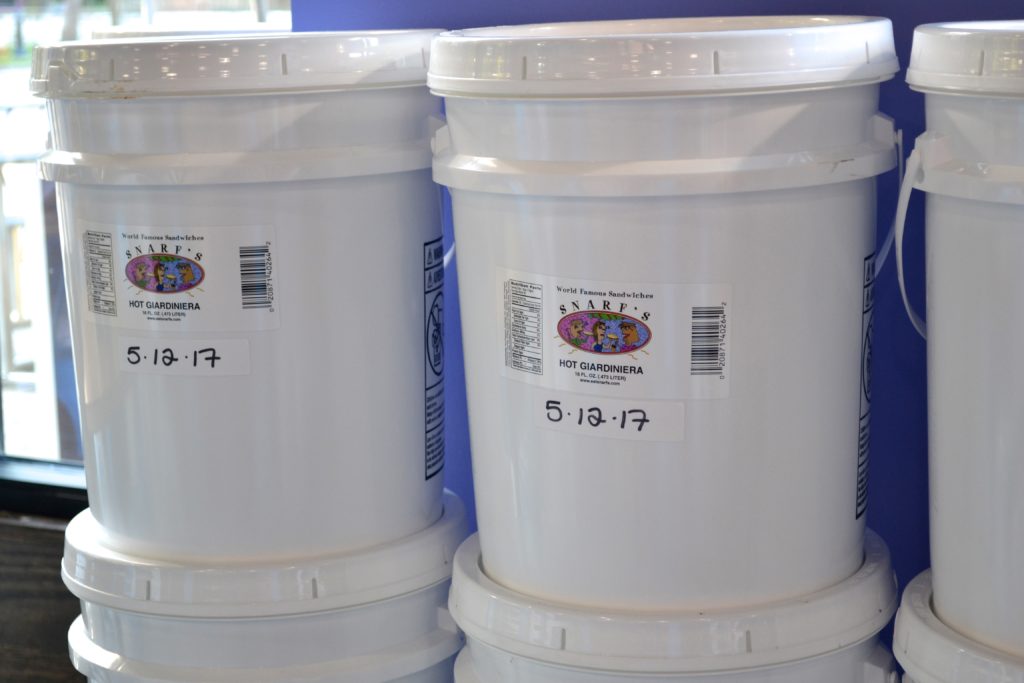 Just when we thought we couldn't snarf any more, I heard someone say four words that set my heart a-racing (especially on a hot summer day): "they have ice cream." I had a birthday cake shake (appropriate timing) and Neil had this chocolate peanut butter ice cream in a cup. It was a refreshingly sweet way to end a great meal.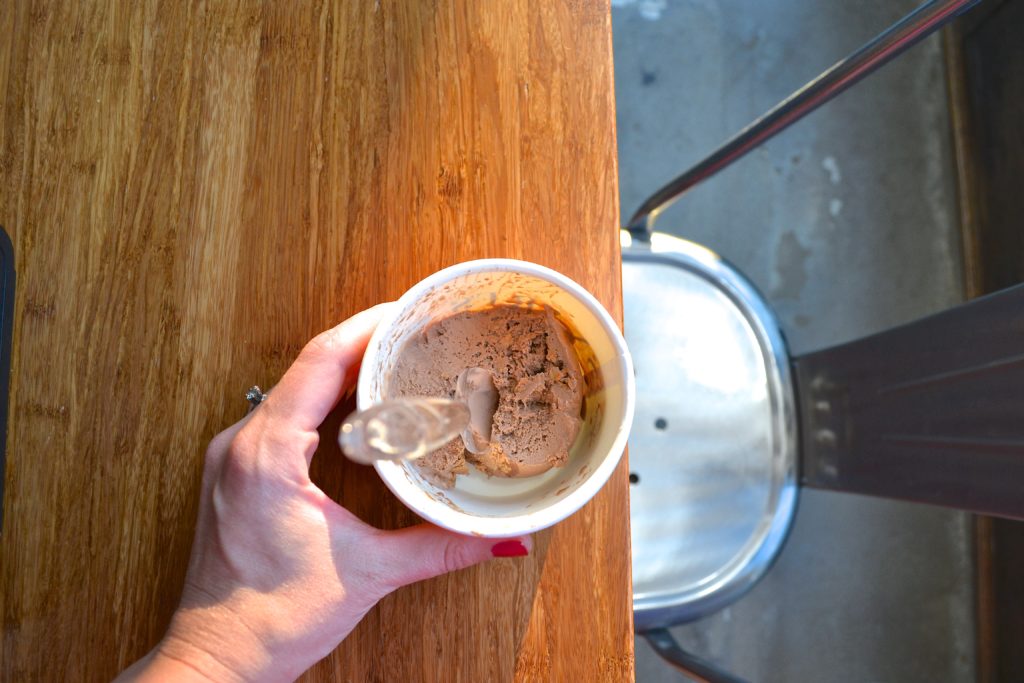 Go check out this new location of Snarf's, people! It's conveniently located on your way to Forest Park, the Loop, Wash U, and the Central West End. Fast service, friendly staff, a funky atmosphere, local ingredients, and sweet patio. We'll be back to snarf again soon!