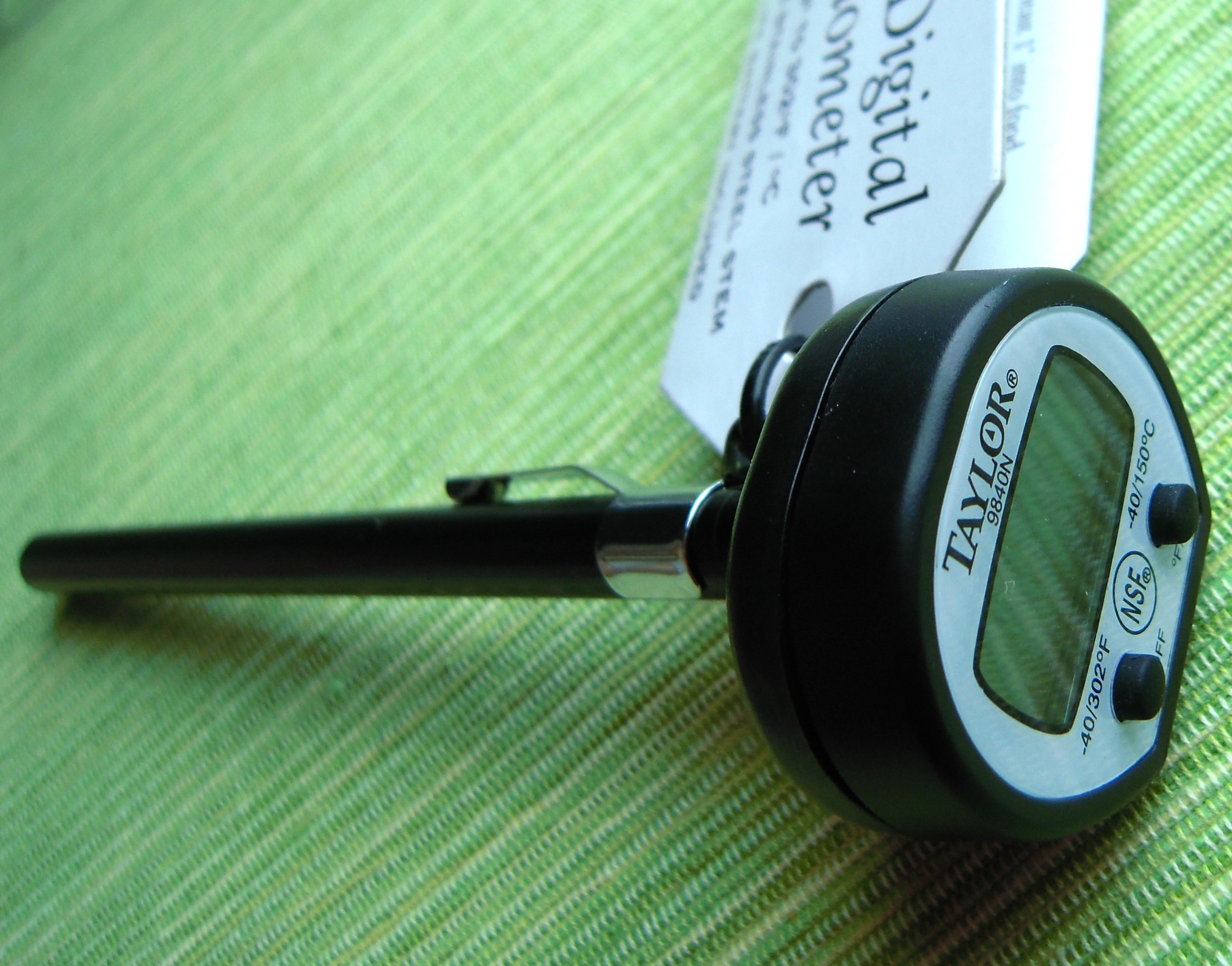 Enter to win this Taylor digital food thermometer! This is an essential kitchen tool that will instantly let you know the temperature of your food. No more overcooked chicken or mooing steak for you! Here's the catch: this giveaway is exclusively for our Facebook fans and Twitter followers!
Comment on this post that you "Like" us on Facebook (The Newlywed Chefs), and you'll receive two entries.
Comment on this post that you "Follow" us on Twitter (@newlywedchefs), and you'll receive one entry.
We know you're asking right about now why our Facebook fans get more entires. Well, plain and simple, we told the Facebook group we would have a giveaway exclusively for them. But…we really wanted to include the Twitter friends, too! So, we're giving our FB fans two entries to make up for it.
Leave us a comment below telling us how many entries you've earned!
Example: "Hey Newlyweds! I deserve three entries because I follow you on Facebook AND Twitter!"  
Good luck! All entries must be received by midnight CST on Friday, June 24th. The winner will be selected from the entries at random and announced on this blog.