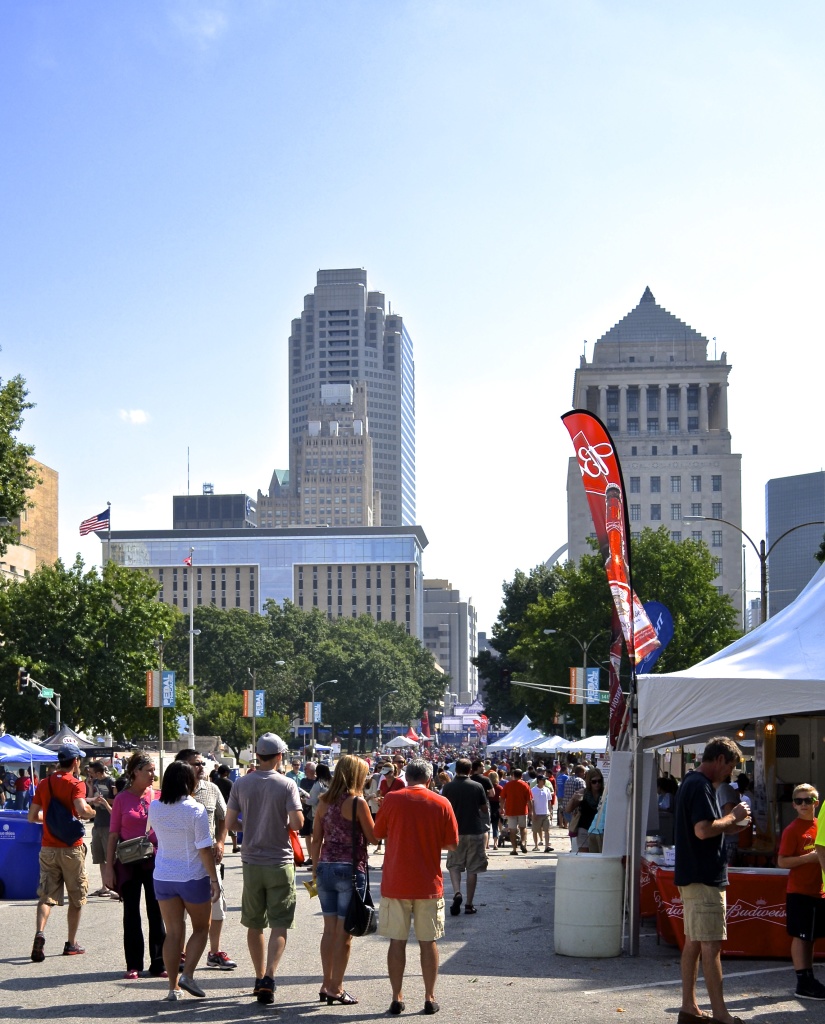 It has been delightful getting back into the swing of St. Louis. For those of you that have never visited this great town, please do. The food culture here has exploded with eclectic tastes from all around the globe.  This weekend, we visited "Taste of St. Louis," a fair downtown where restaurants from all around the city show off their best. For restaurant owners, it's a great way to let the masses try your food and draw them to your restaurant.  For foodies, it's an ideal way to spend an afternoon.
Since the Cardinals (GO CARDS!) are in the postseason, it was appropriate for The Precint to feature Jimmy's potato bats.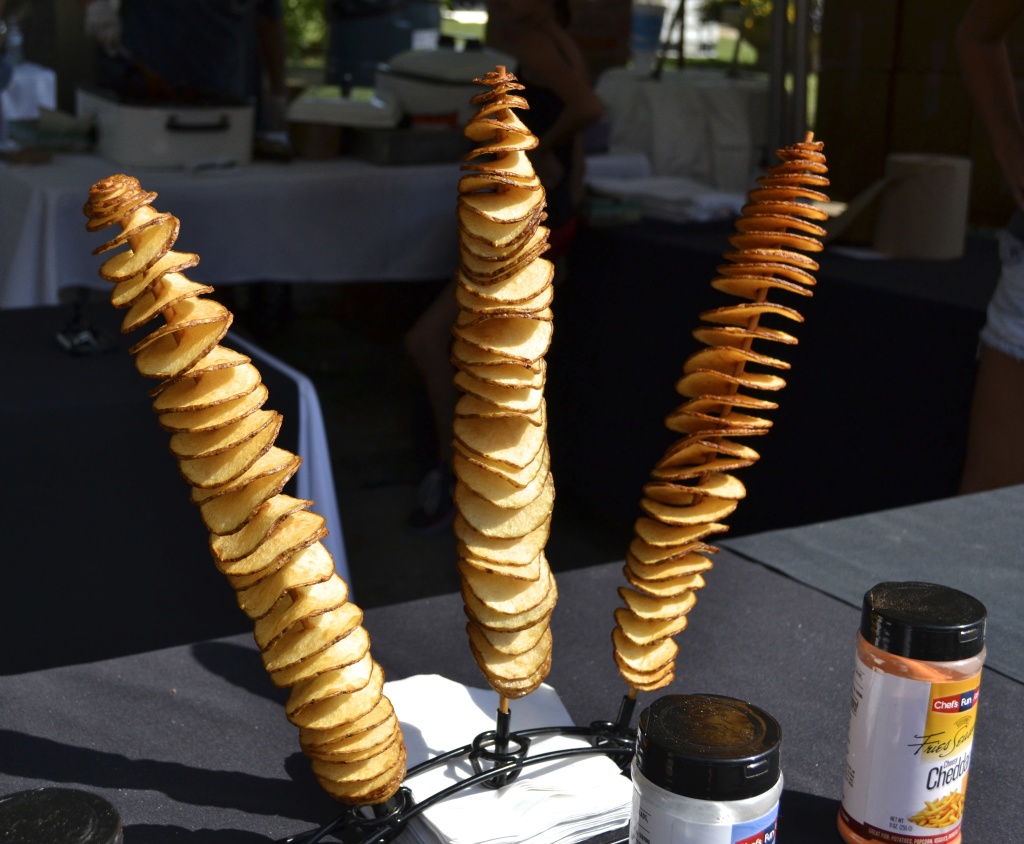 Sugarfire is a new BBQ place in St. Louis. I've actually been to the restaurant and it is really good. I highly recommend their pulled pork sandwiches, jambalaya, and crack pie.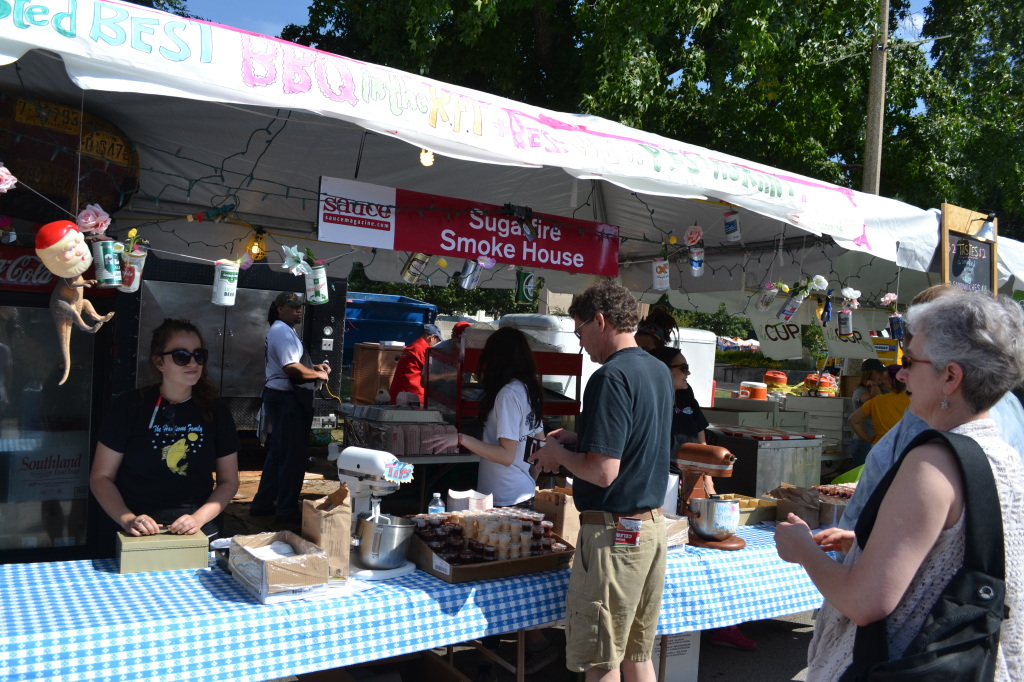 Most booths had menus with their dishes listed. Check out this one from Monty's Sandwich Company… uh, yum.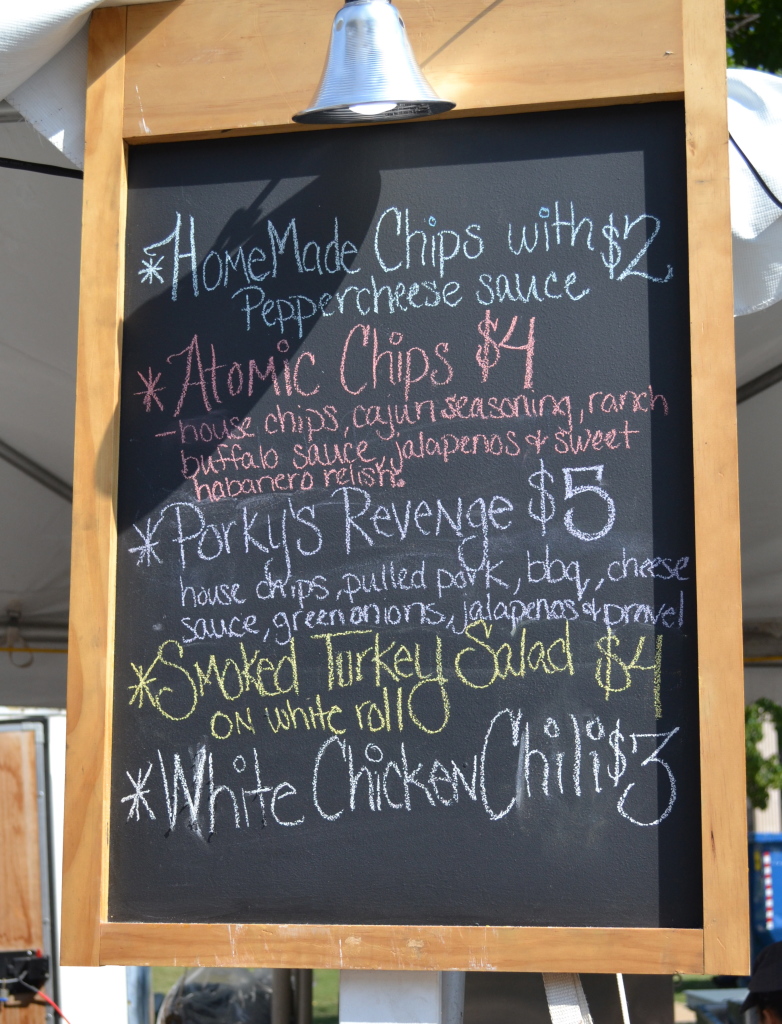 As if reading the menu wasn't enough, many booths put examples of their dishes for you to see how they are prepared. I'm a visual person. This helped me decide what I really wanted.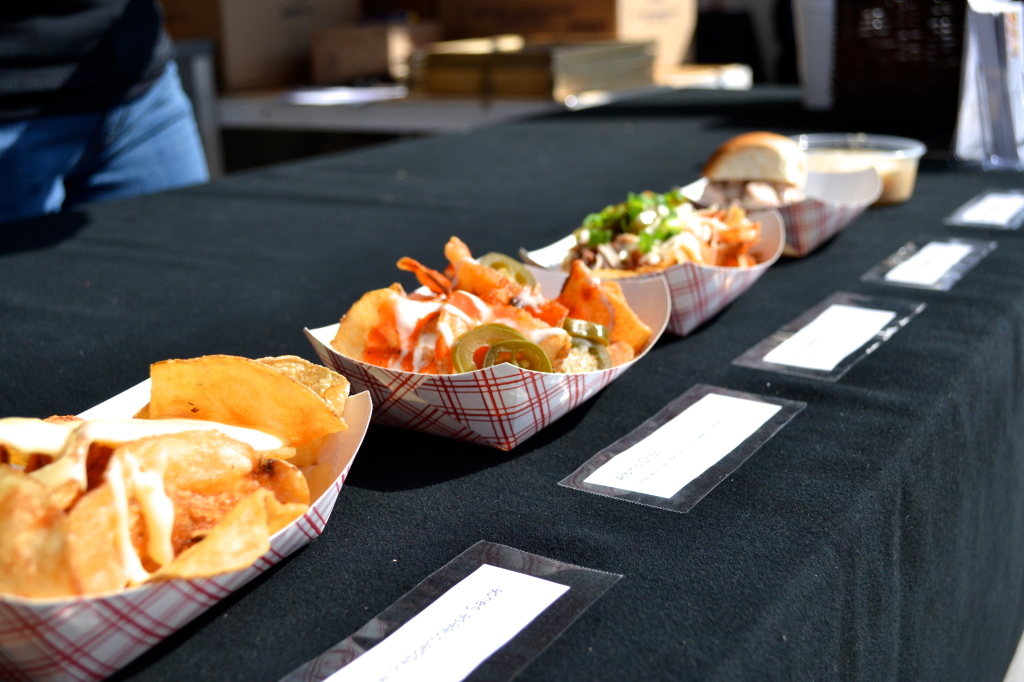 One thing I love about St. Louis are the people from various cultures that call this city home. Delicious Greek food from Soulard Gryo and Deli!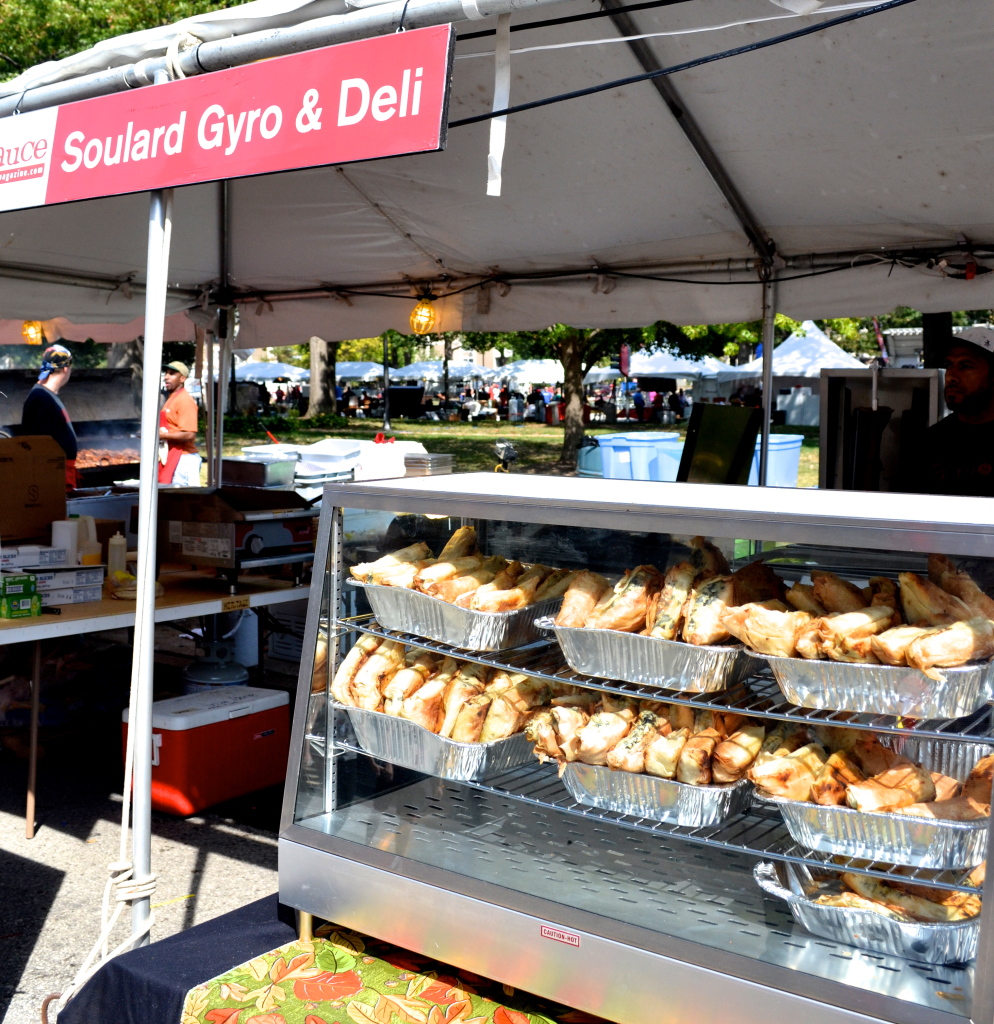 Truffle shots?! Oh, man. I'll take the whole basket, please. Thanks, Kakao Chocolate!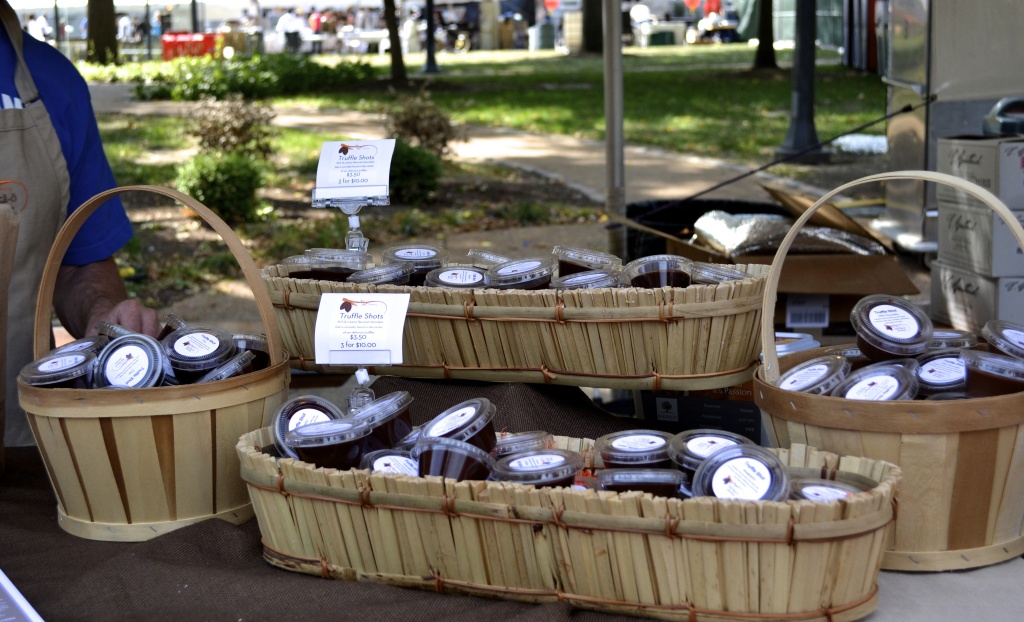 So, our plan was to try things that we can't get everyday, or indulge in local favorites. The alligator gumbo was a must.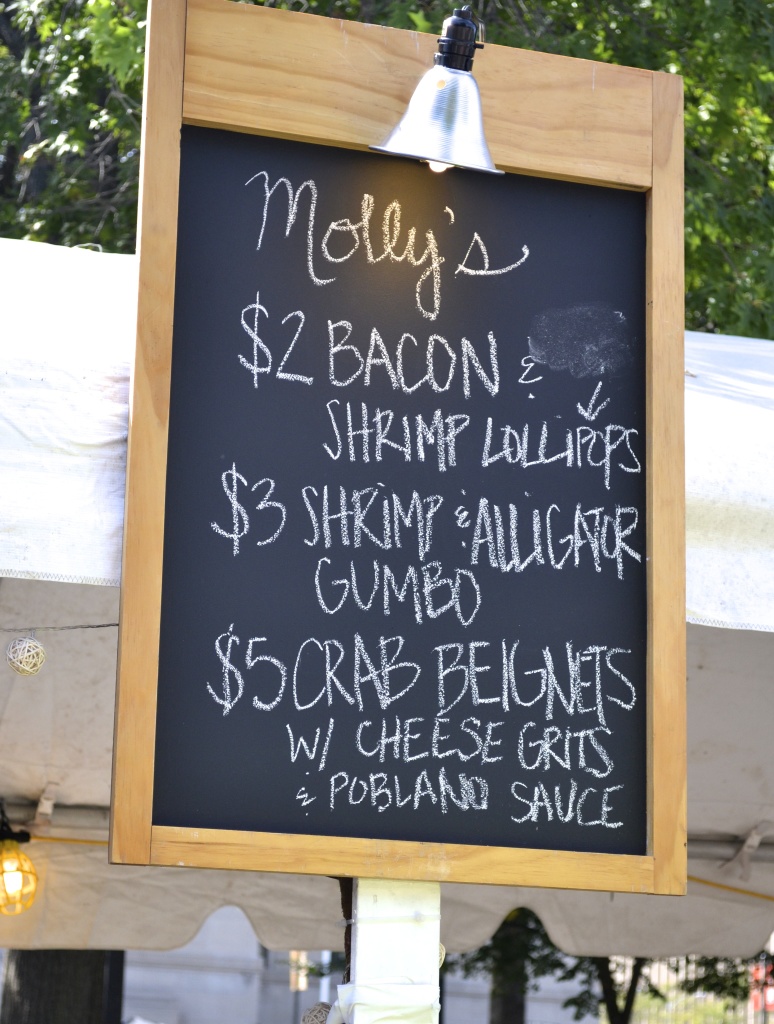 It was great- worth getting! (pictured in the middle)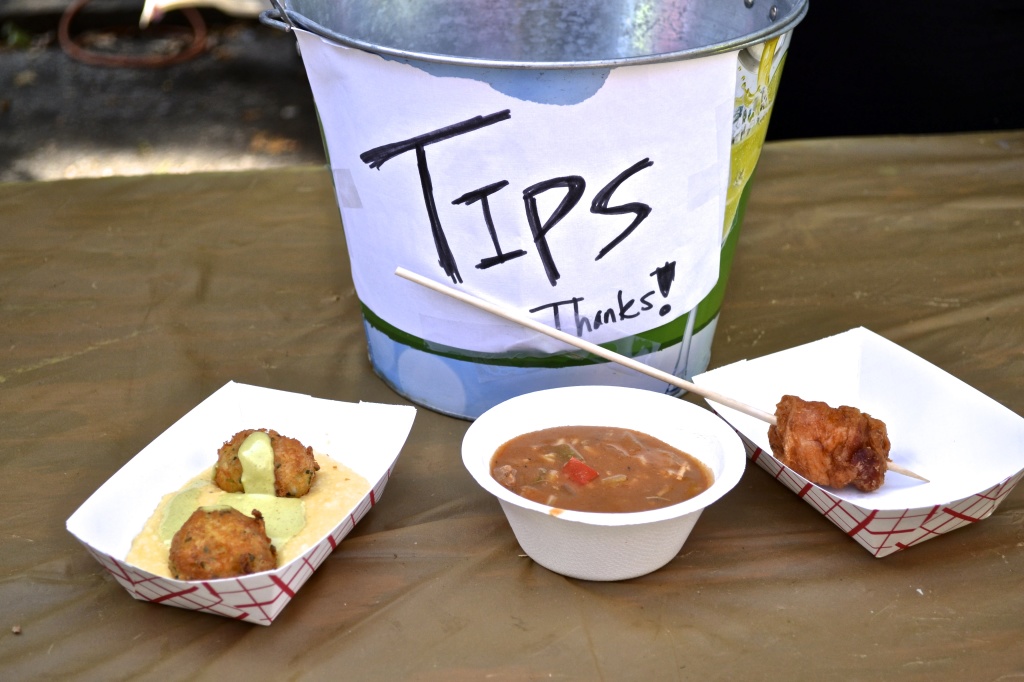 Hank's Cheesecakes!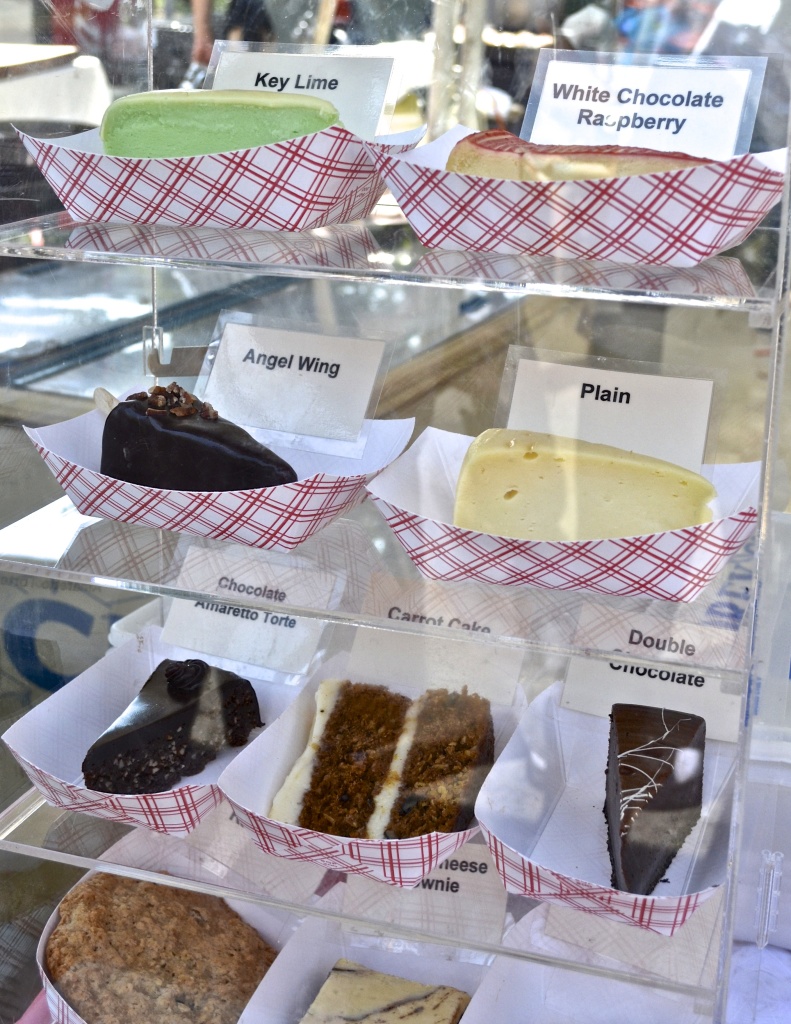 Feijoada de Ogum is the national dish of Brazil, and was served from the friendly folks at Yemanja Brasil Restaurante. Rice, beans, pork, breadcrumbs, and a lot of savory goodness. I found the recipe online here.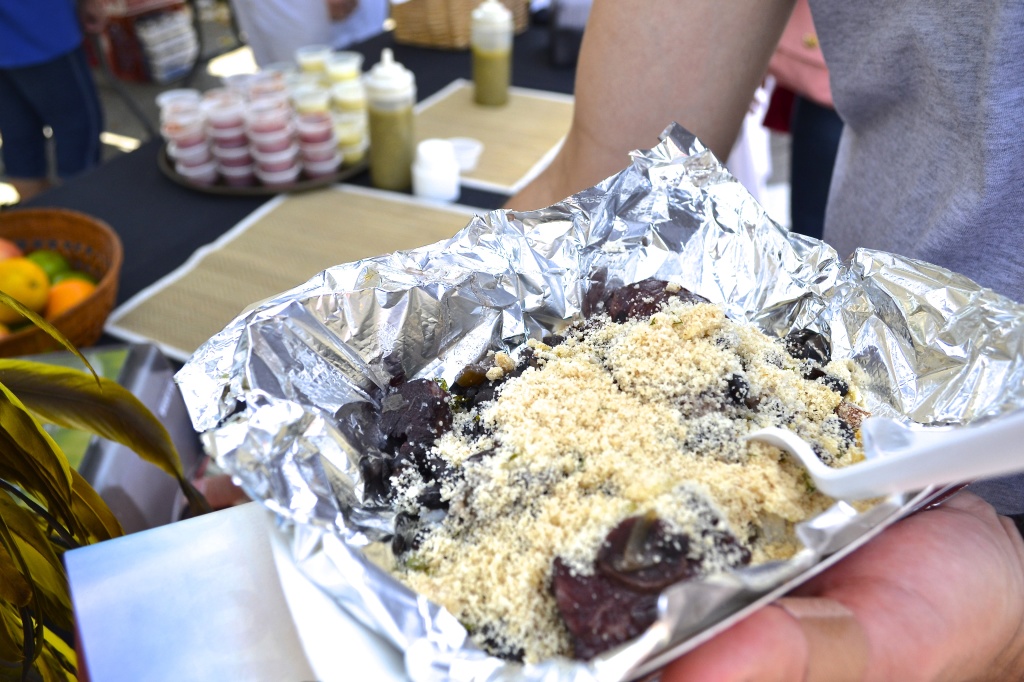 Of all the booths, the longest line award went to… Bogart's! Of course. No wonder why- Bogart's serves amazing St. Louis BBQ. It's worth a trip to Soulard in St. Louis just to have some ribs from Bogart's.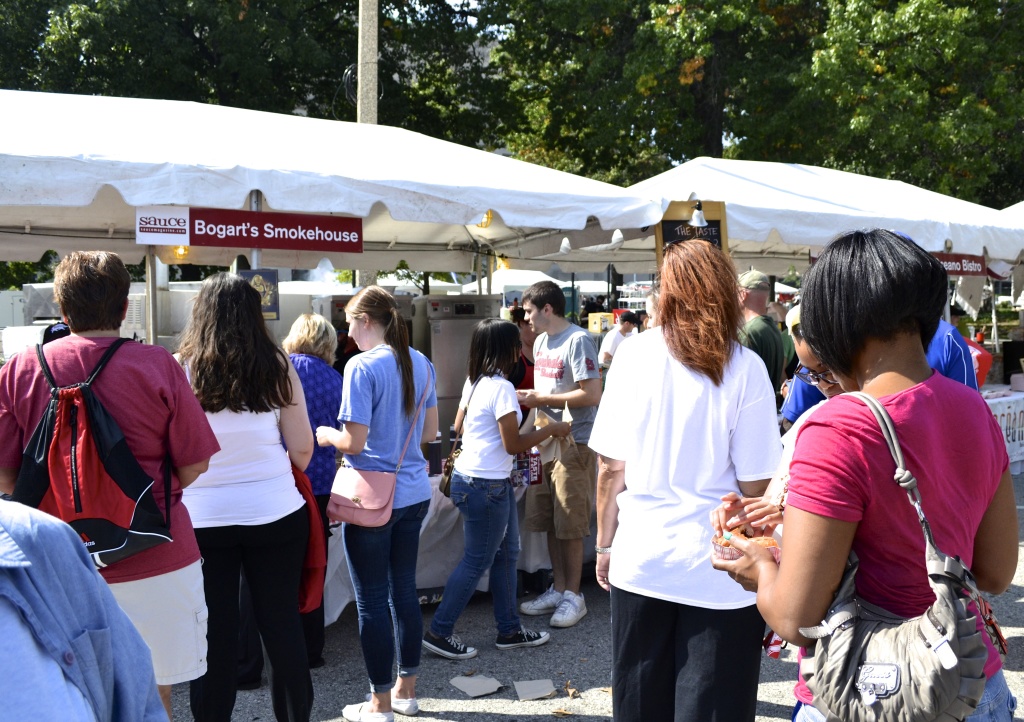 Soon I heard my name called by one sweet booth. Can you guess which one lured me in?  The Cup, a cupcake shop located in the Central West End. They are sister stores with The Cakery, who did our wedding cake. I got their pumpkin cupcake with cinnamon buttercream frosting. Holy moly.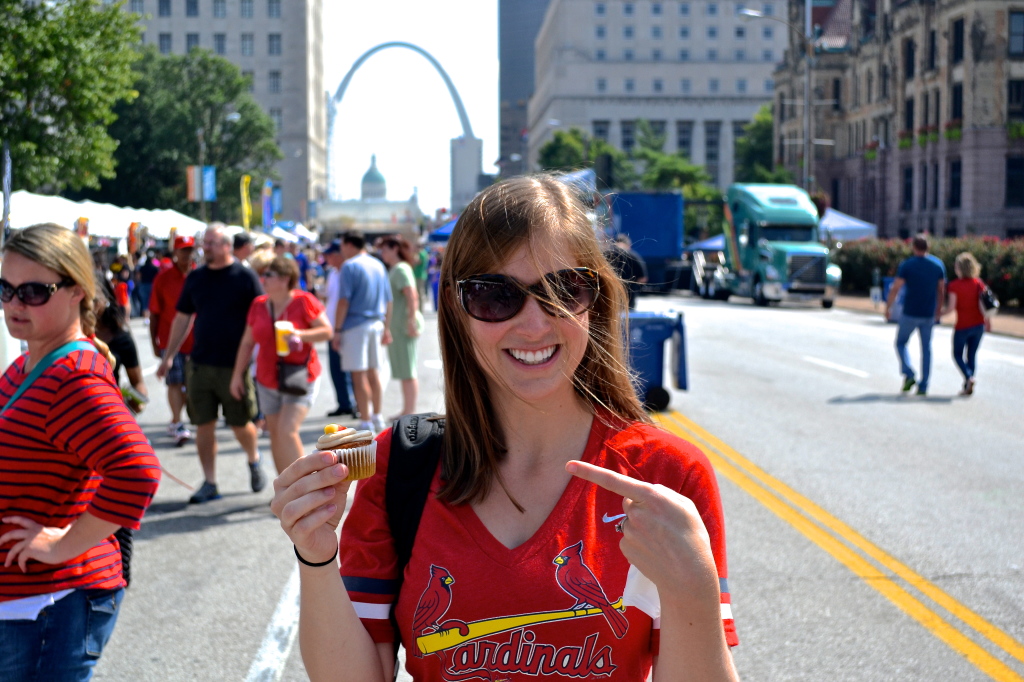 Up close and personal with The Cup.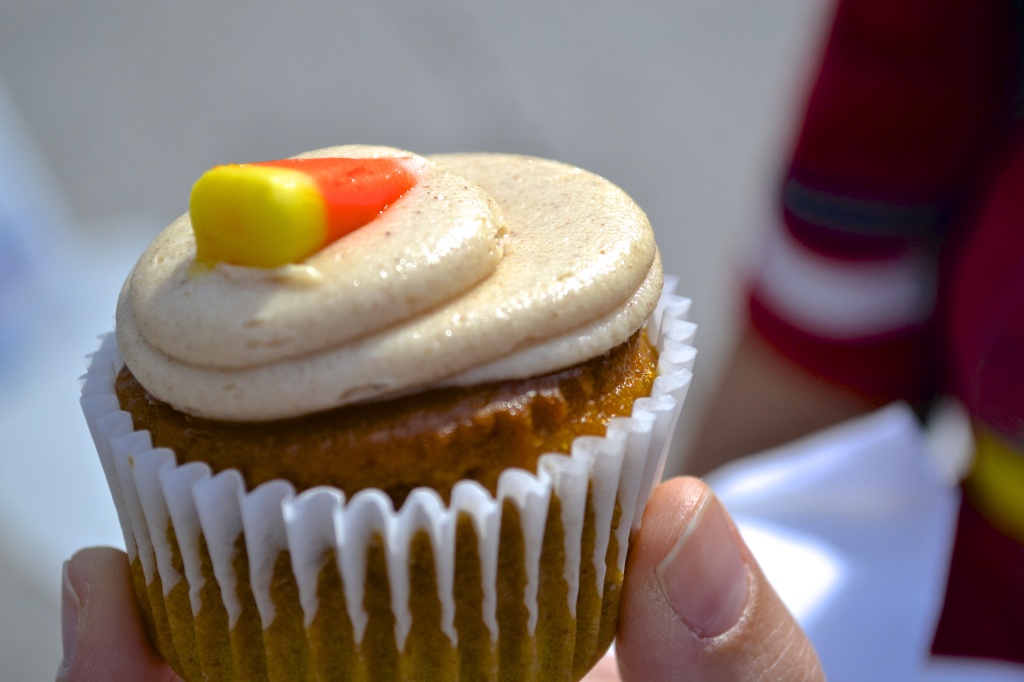 It was a delicious festival and the perfect way for these foodies to spend an afternoon. Cheers to the St. Louis culinary scene. We love our city.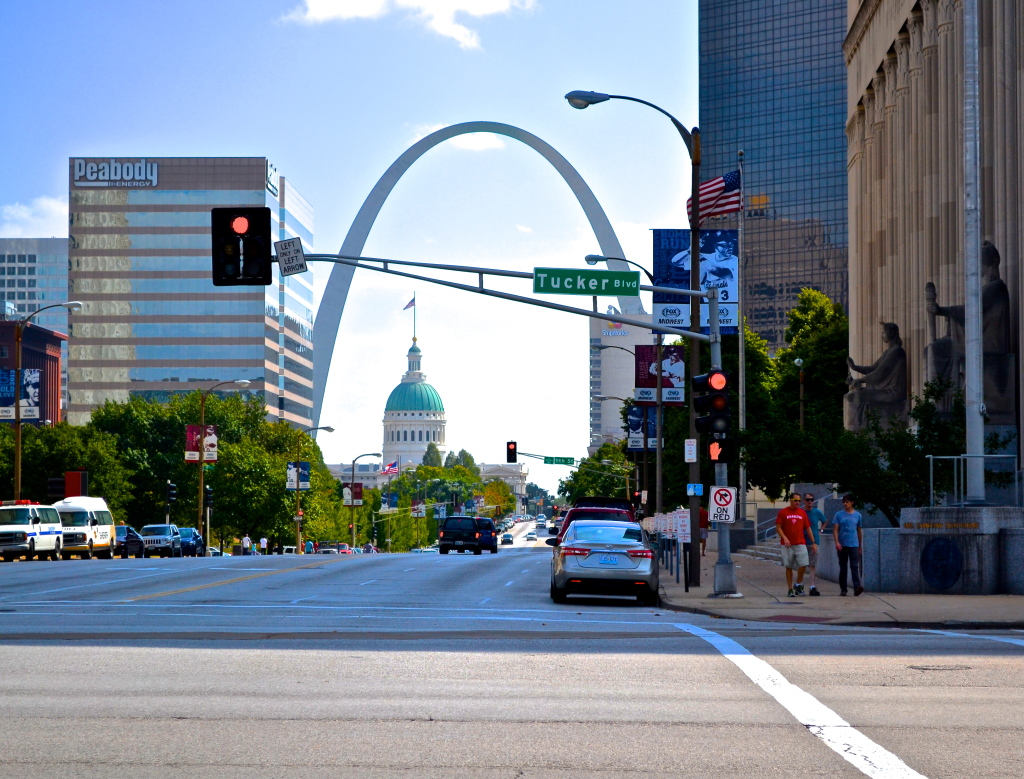 Where are your favorite places to eat in St. Louis?