Our parents graciously welcomed us into their home all of Thanksgiving week. Some of the main events of the week included: relaxing, spending time with family, catching up with old friends, shopping, and of course, no holiday is complete without lots of cooking! We'll post below some of the eatable highlights of the trip, and even walk you through the Thanksgiving buffet. It was a great week, and we can't wait to get back to St. Louis soon!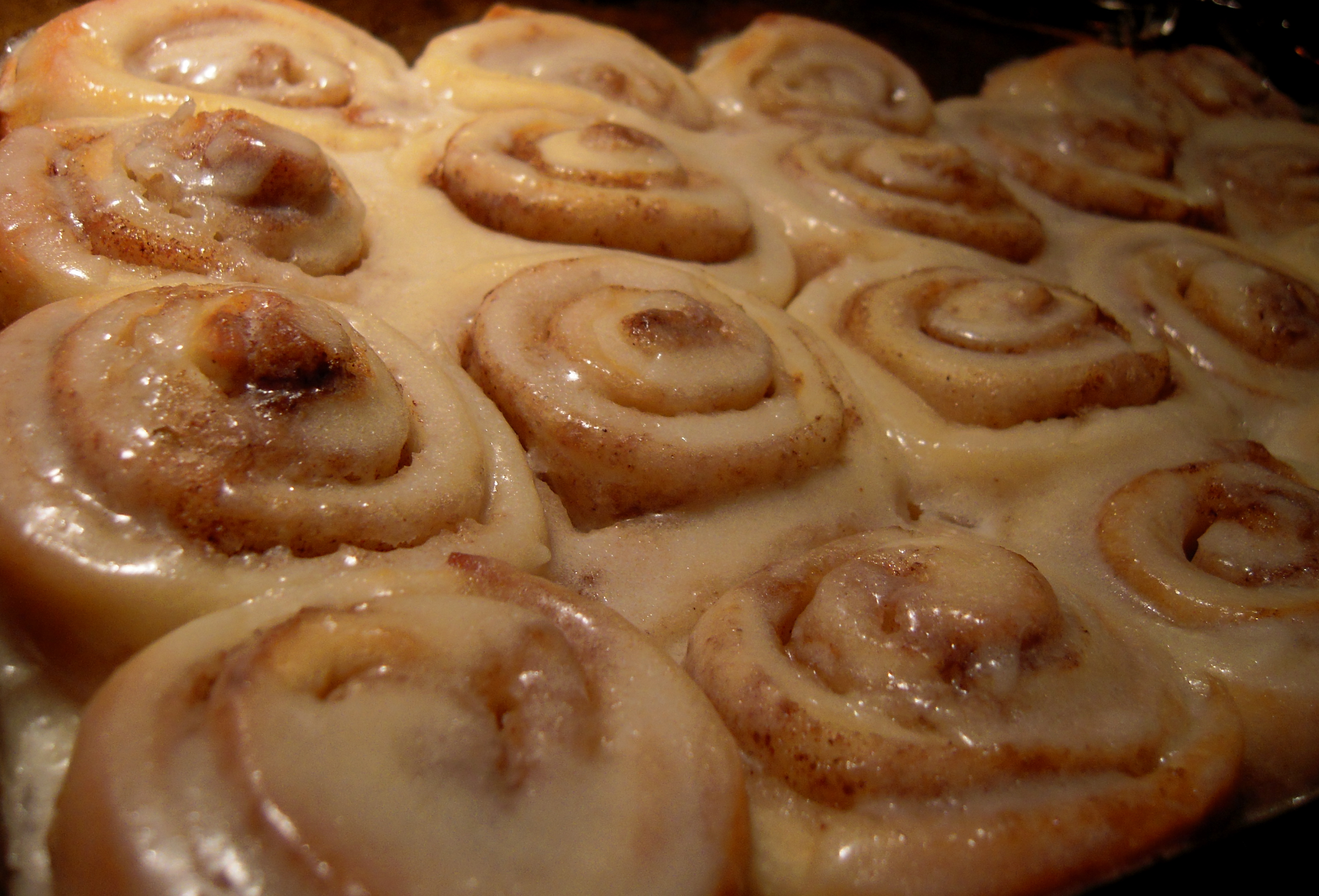 Pioneer Woman's Cinnamon Rolls on Thanksgiving morning. Heaven! Tried the maple frosting this time, and we'll never go back to vanilla (okay, never say "never," but it was de-licious).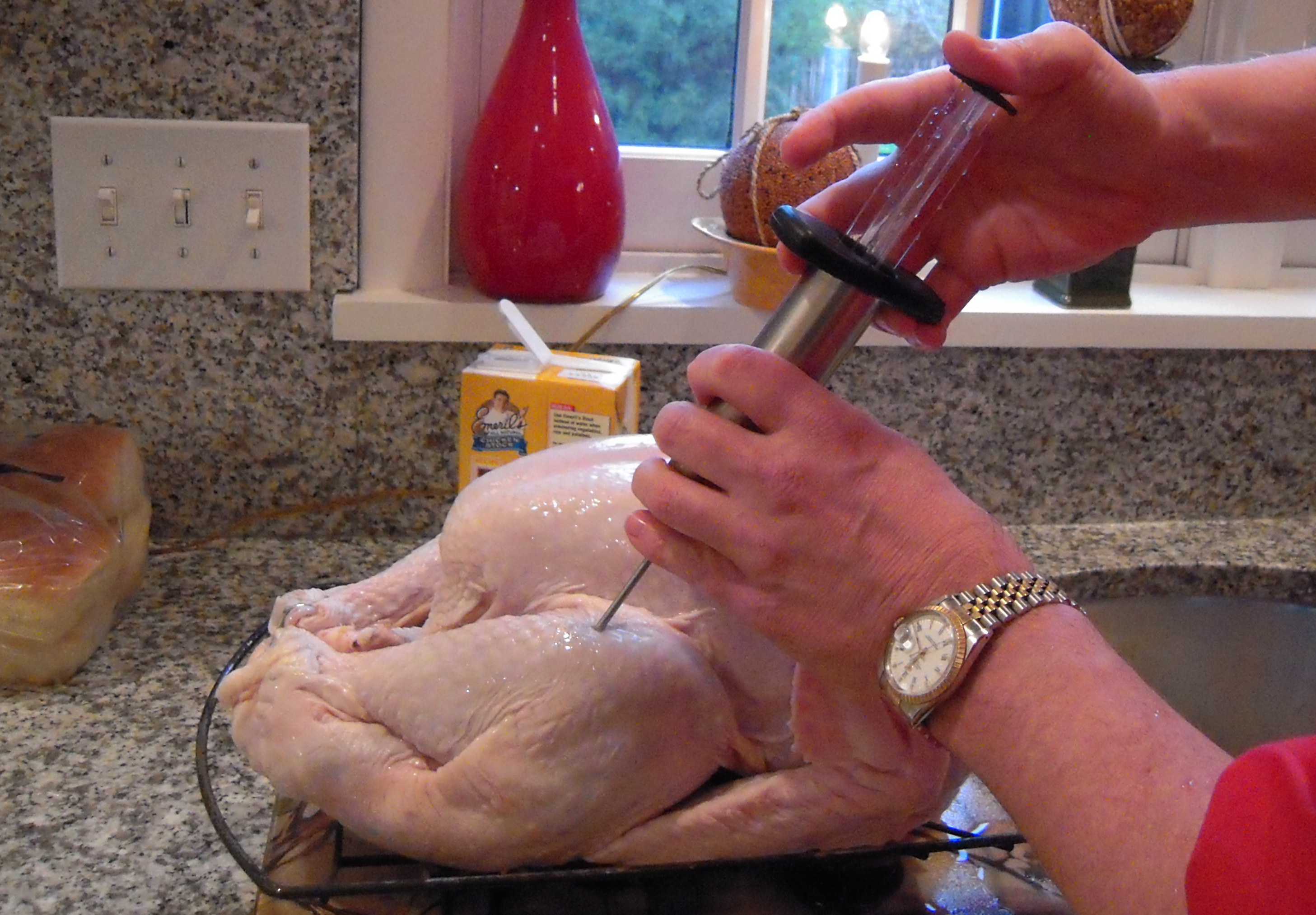 Injecting the bird with flavor. This turkey put up quite the fight. When injected with flavor, he fought back!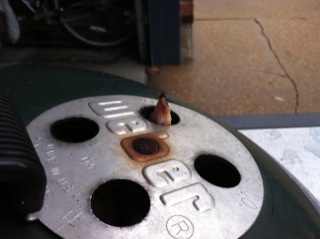 When placed on the grill, he tried to escape!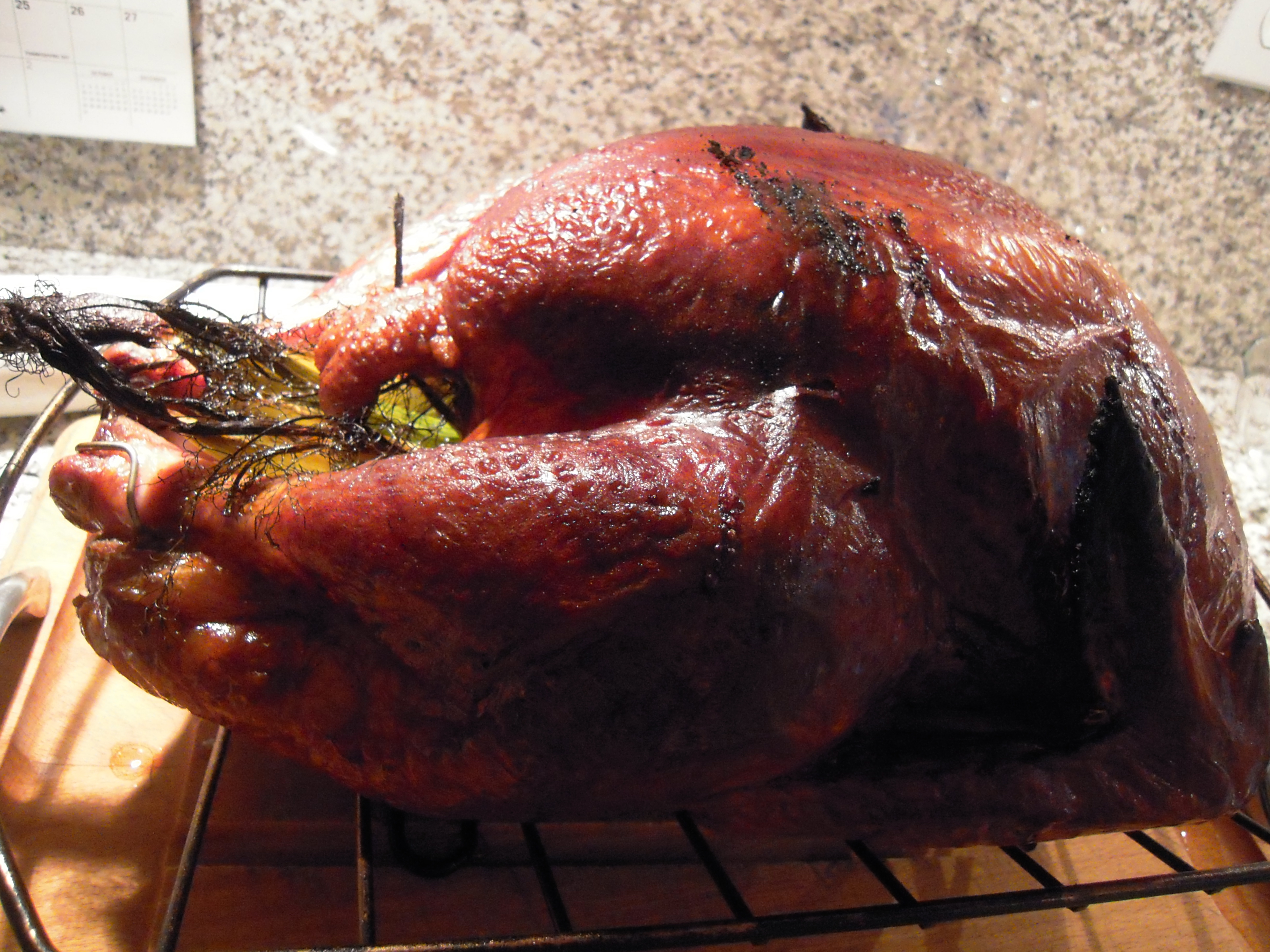 But finally, he gave up. Beautiful.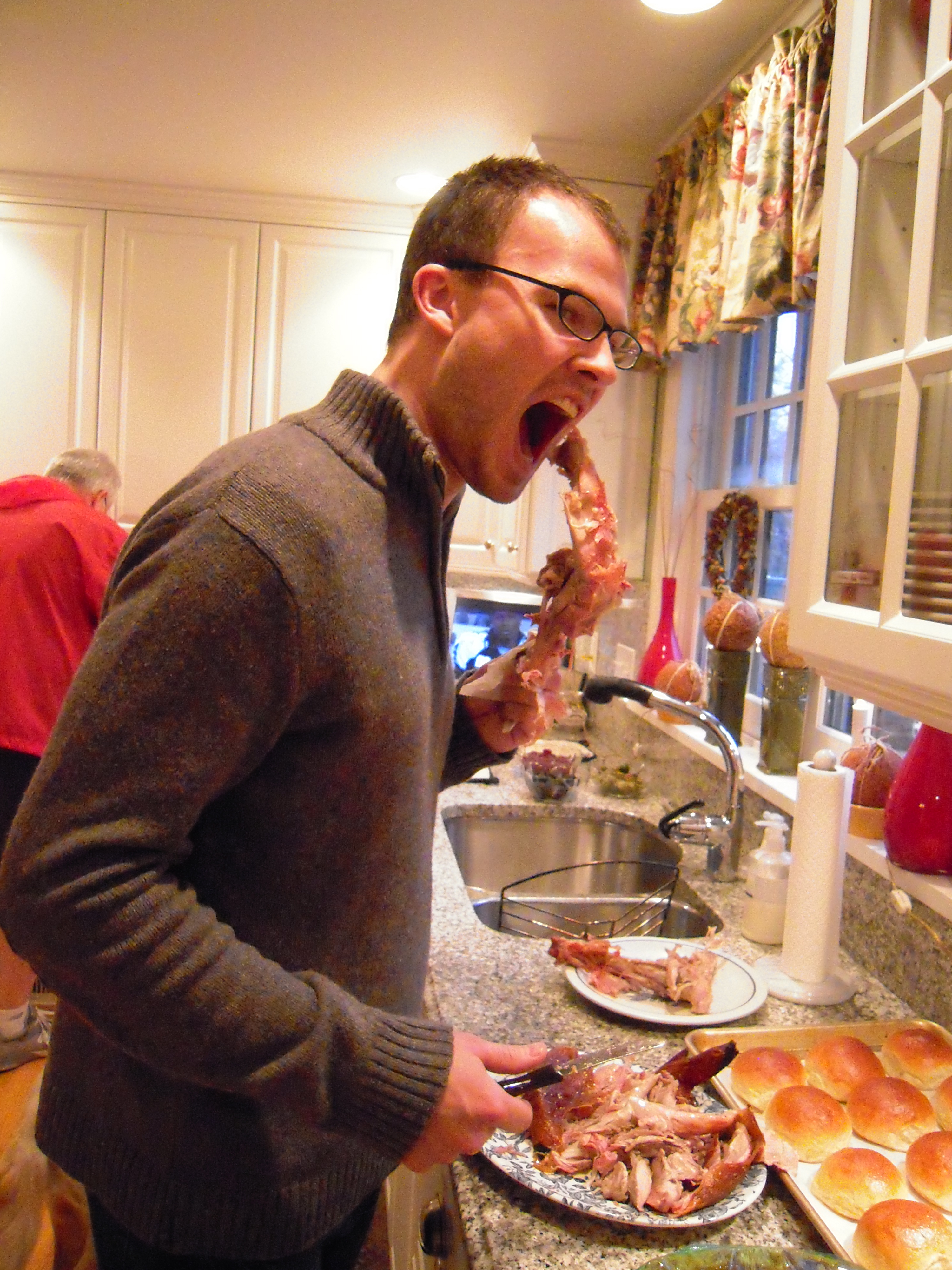 Neil helping dad carve the turkey. Wait a minute…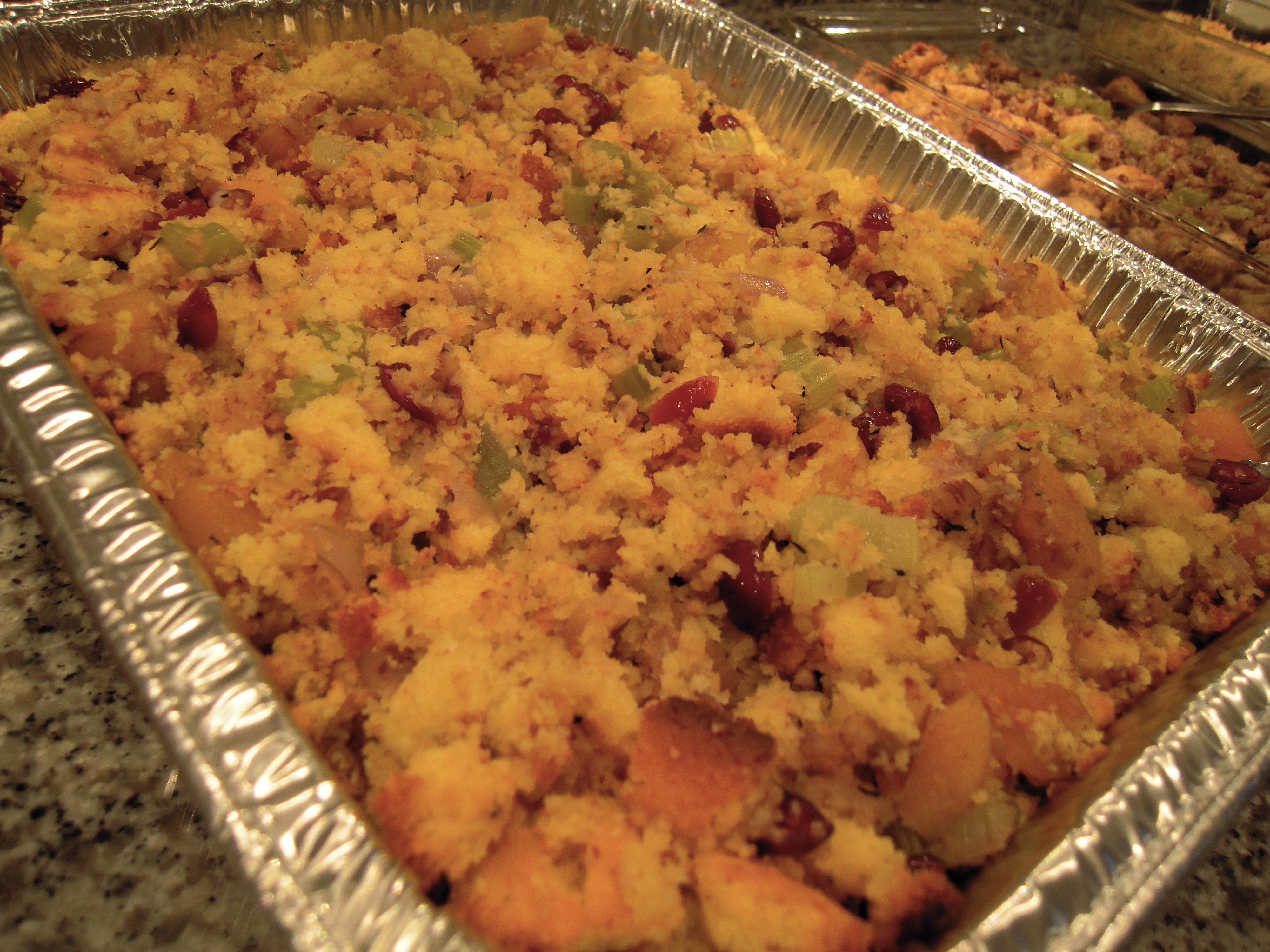 First stop on the buffet, mom's cornbread stuffing. Sweet, crunchy, moist, addicting.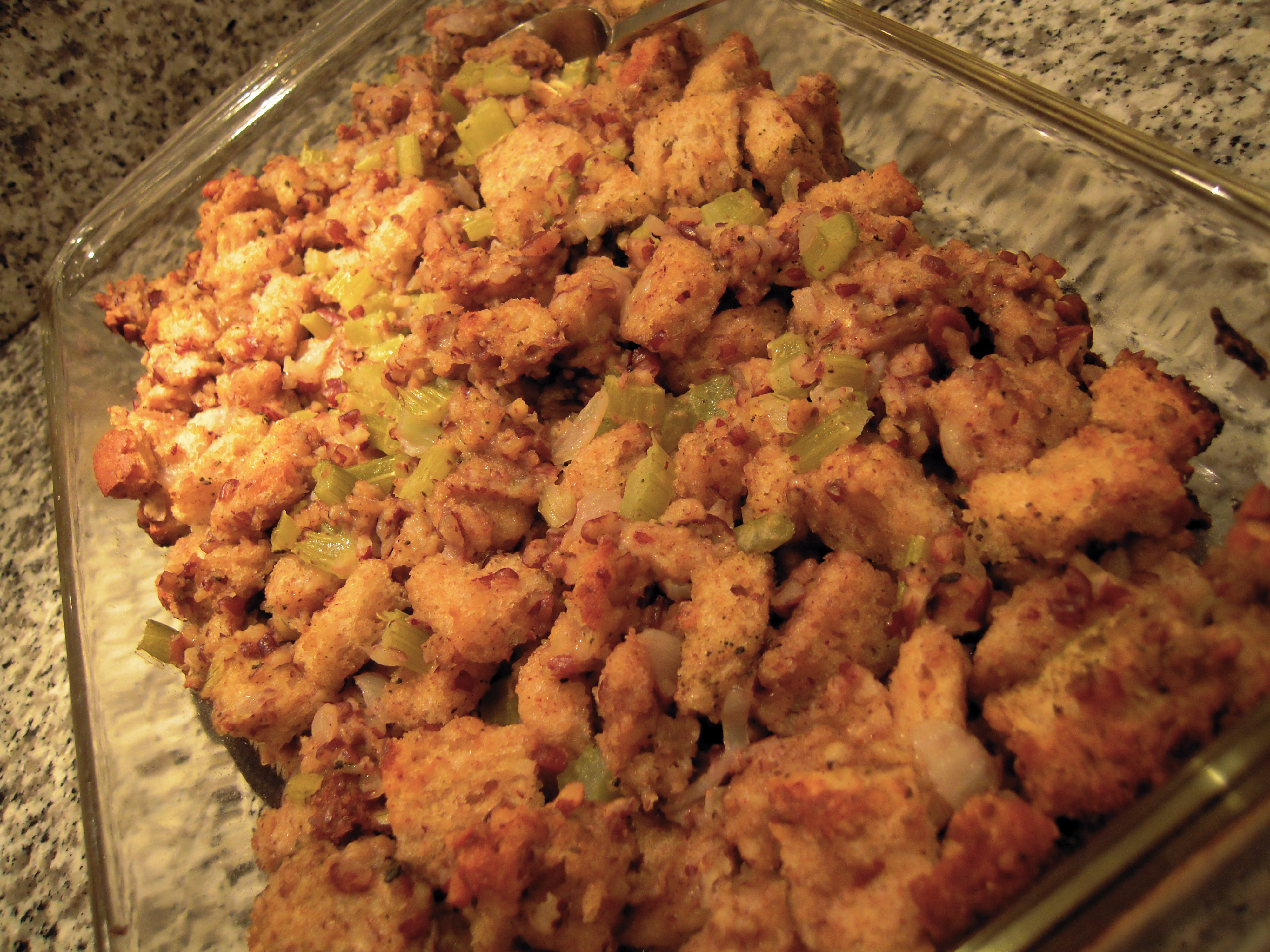 Mom's traditional stuffing. Celery, wheat bread, onion. Savory and delicious.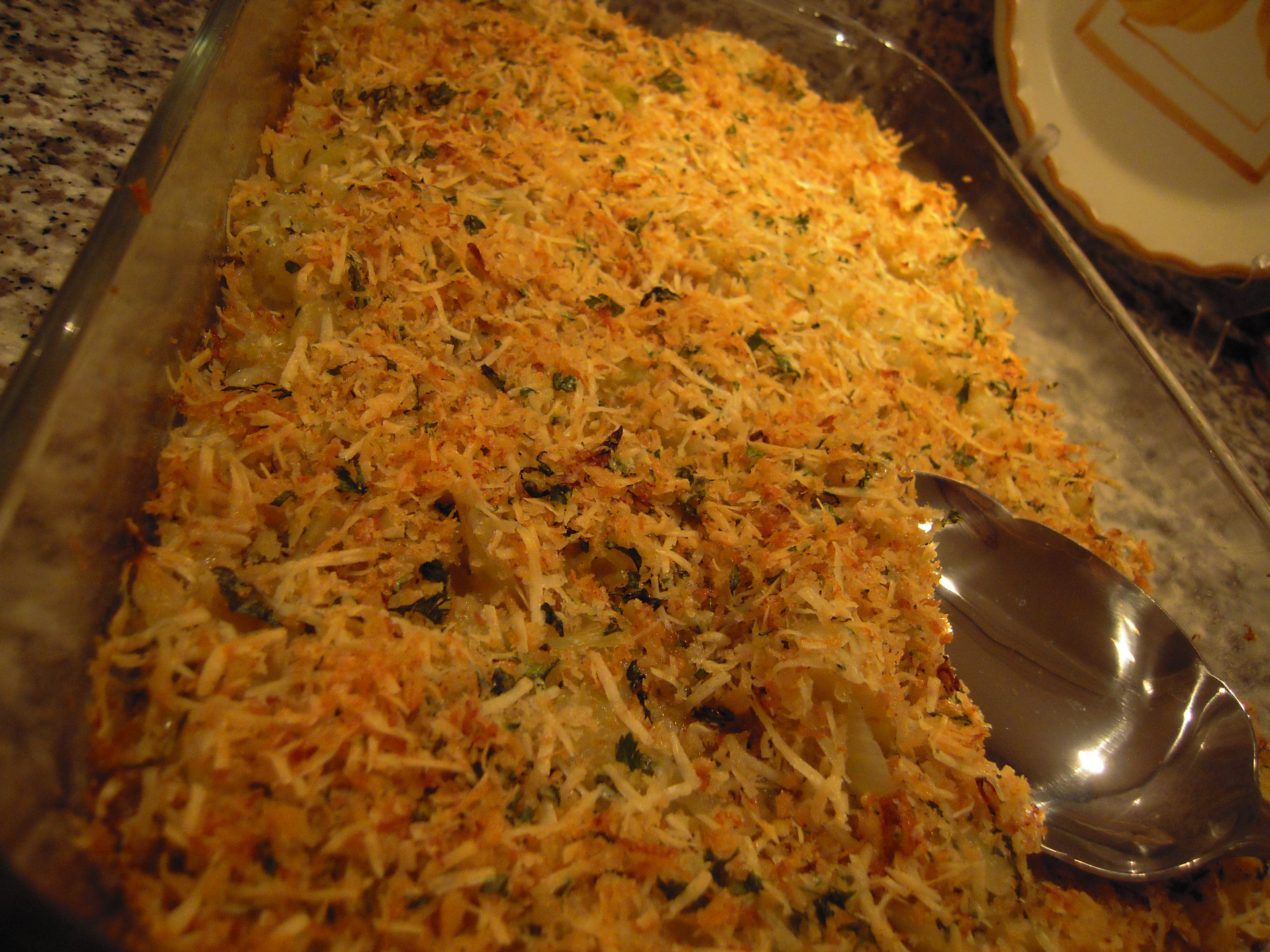 Neil cooked this new fennel dish using a recipe from Bon Appetit. Fennel seems to be "in" right now- it's everywhere! This crunchy dish added a unique flavor to the meal. We highly recommend it! Here is a link to the recipe:
http://www.bonappetit.com/recipes/2010/11/fennel_gratin_with_pecorino_and_lemon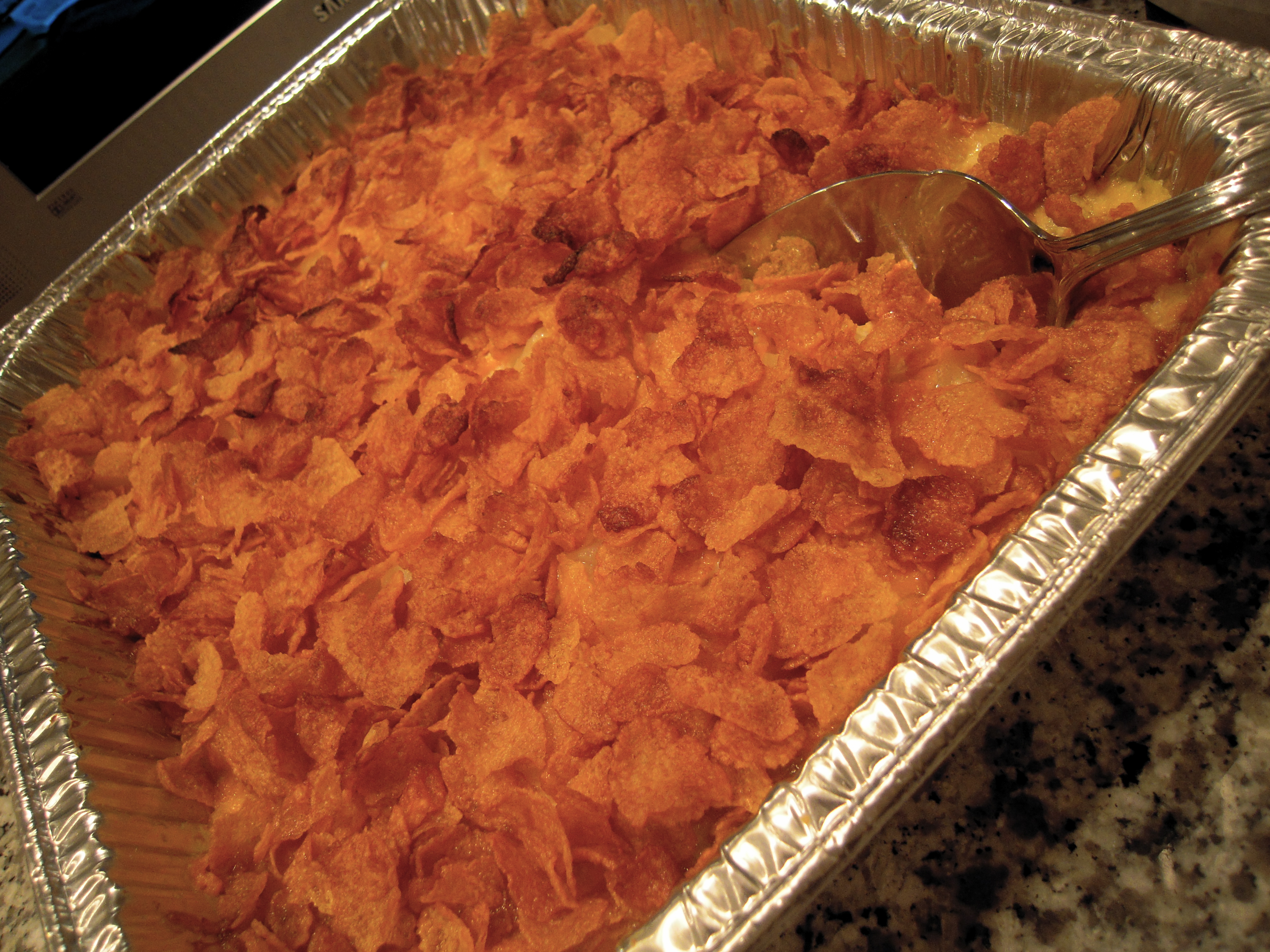 Party potatoes! This is a pretty common dish, made with hashbrowns, sour cream, cheese, onion, lots of butter, and topped with corn flakes. As simple as it is, it is devoured at every holiday meal in our family!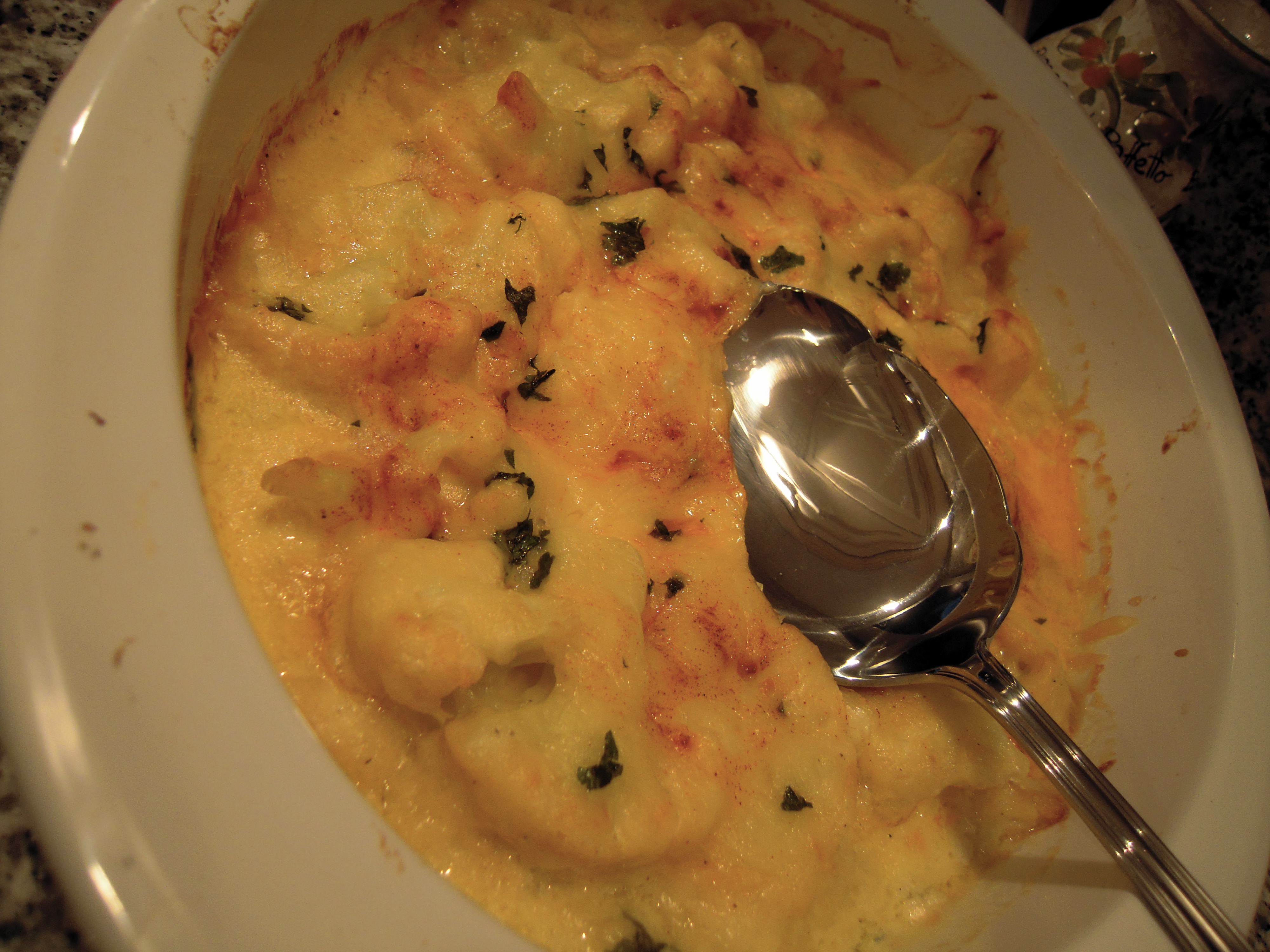 Grandma's cheesy cauliflower. Sinful heavy cream, butter, and cheese makes this dish a winner.
Where's dessert? Well, it was eaten too quickly to photograph. We enjoyed apple crisp from one grandma, pumpkin pie from another grandma, and pecan pie from the local bakery.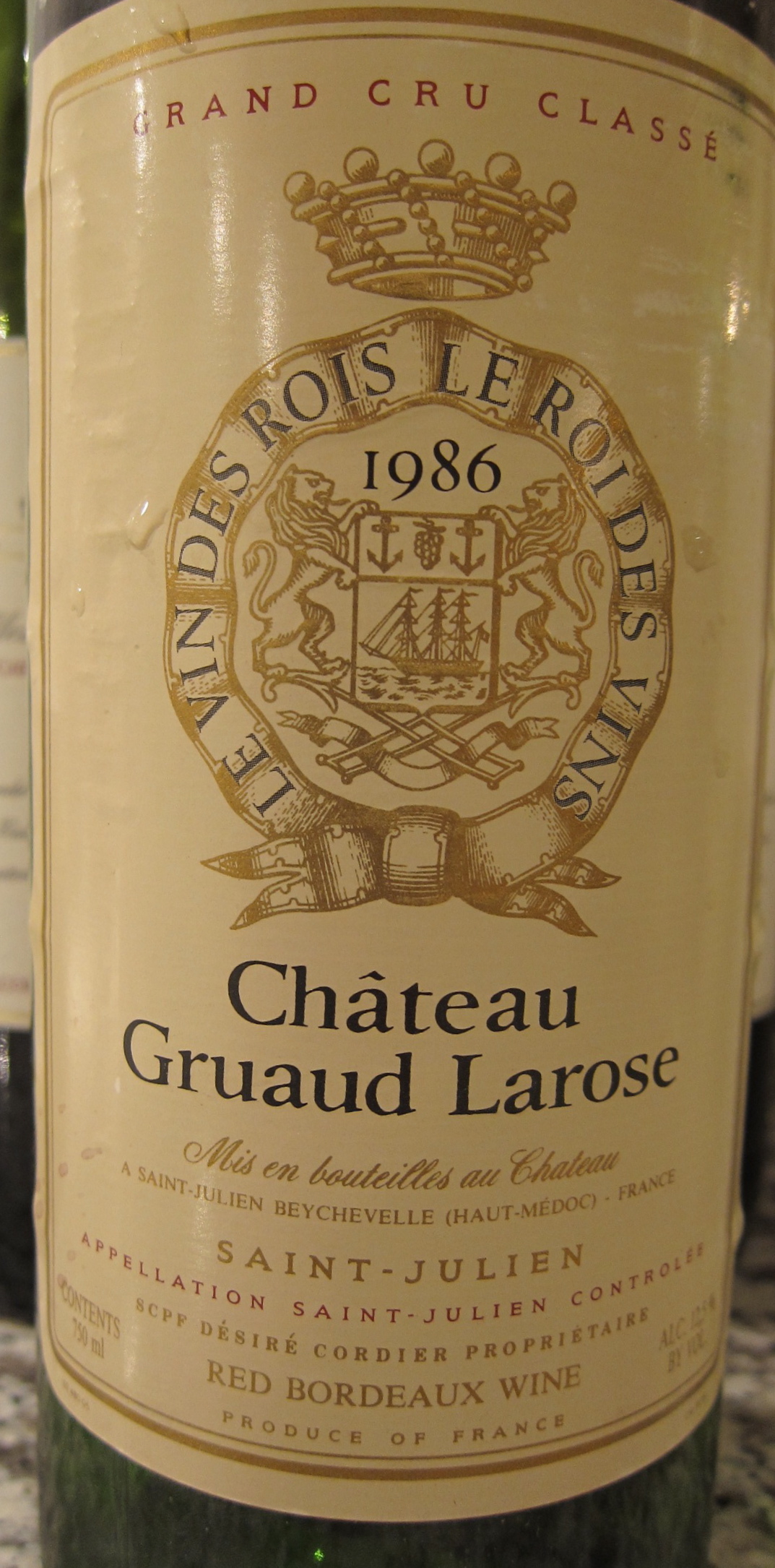 Our parents saved 1986 wines for our wedding day. There are a couple bottles leftover, and we crack them open for special occasions. Here is the one we opened during Thanksgiving week.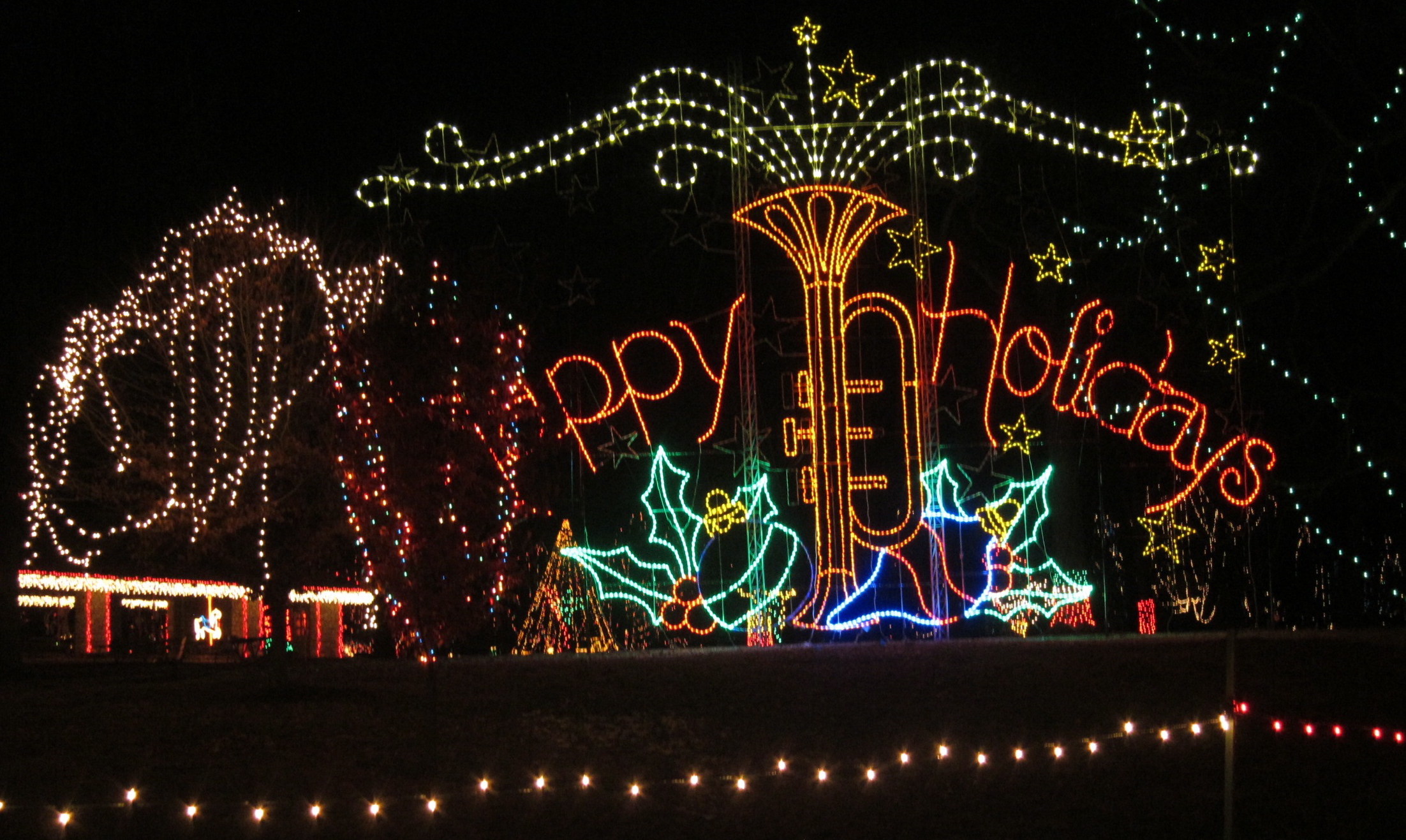 Once the Thanksgiving guests traveled home, we took down the harvest decorations, and mom began to deck the halls for Christmas! To celebrate the coming of the Christmas season, we drove through Winter Wonderland, a spectacular light display in Tilles Park that is a must if you're in St. Louis around the holidays. Compliments to mama for these amazing pictures!