We're eternally on the quest for the best steak in St. Louis. Annie Gunn's, Brasserie, Fleming's, and Al's come to mind when we're rattling off the best. But folks, there's a new place in town. Yes, it's a chain, but don't let that stop you from adding it to your must-visit list. We know The Capital Grille from living in Kansas City, but had only been for happy hour (try their signature cocktail, the Stoli Doli, featuring pineapple infused Stolichnaya vodka). When we were invited to dine at the new St. Louis The Capital Grille, we were blown away by the food, atmosphere, and service.
Located in J. Buck's former space, The Capital Grille elevates the Clayton restaurant scene serving classic dishes with a fresh spin. On any given weekday, the bar is bustling with businessmen and women right off work that are meeting up for a drink, couples coming to watch the big game (and here in St. Louis, deciding exactly which football team to root for), and young professionals meeting up for a night on the town. The wine program at The Capital Grille is impressive, and gives neighboring restaurants a run for their money. Patrons can reserve a wine cellar for their special selections, and a sommelier is on duty to answer any questions about the hundreds of bottles they boast.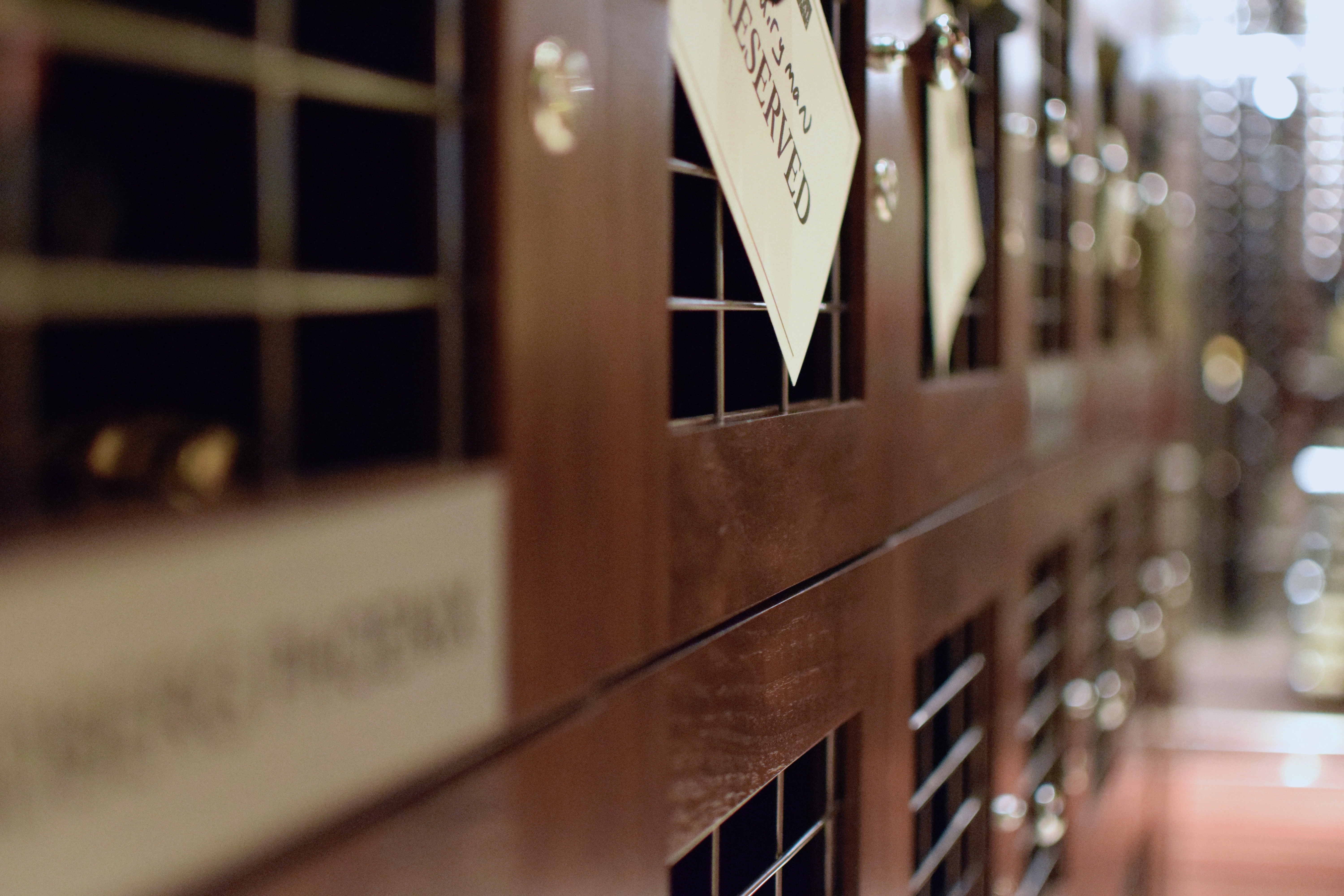 Regarding the appetizer selection, it's hard to beat their tuna tartare and lobster and crab cakes, but don't glance over those salads as an appetizer as well. We recommend their take on a caprese salad. Their mozzarella is pulled fresh every 90 minutes, and the balsamic is aged for 15 years. The flavors are so fresh it makes a familiar, approachable dish seem like a delicacy.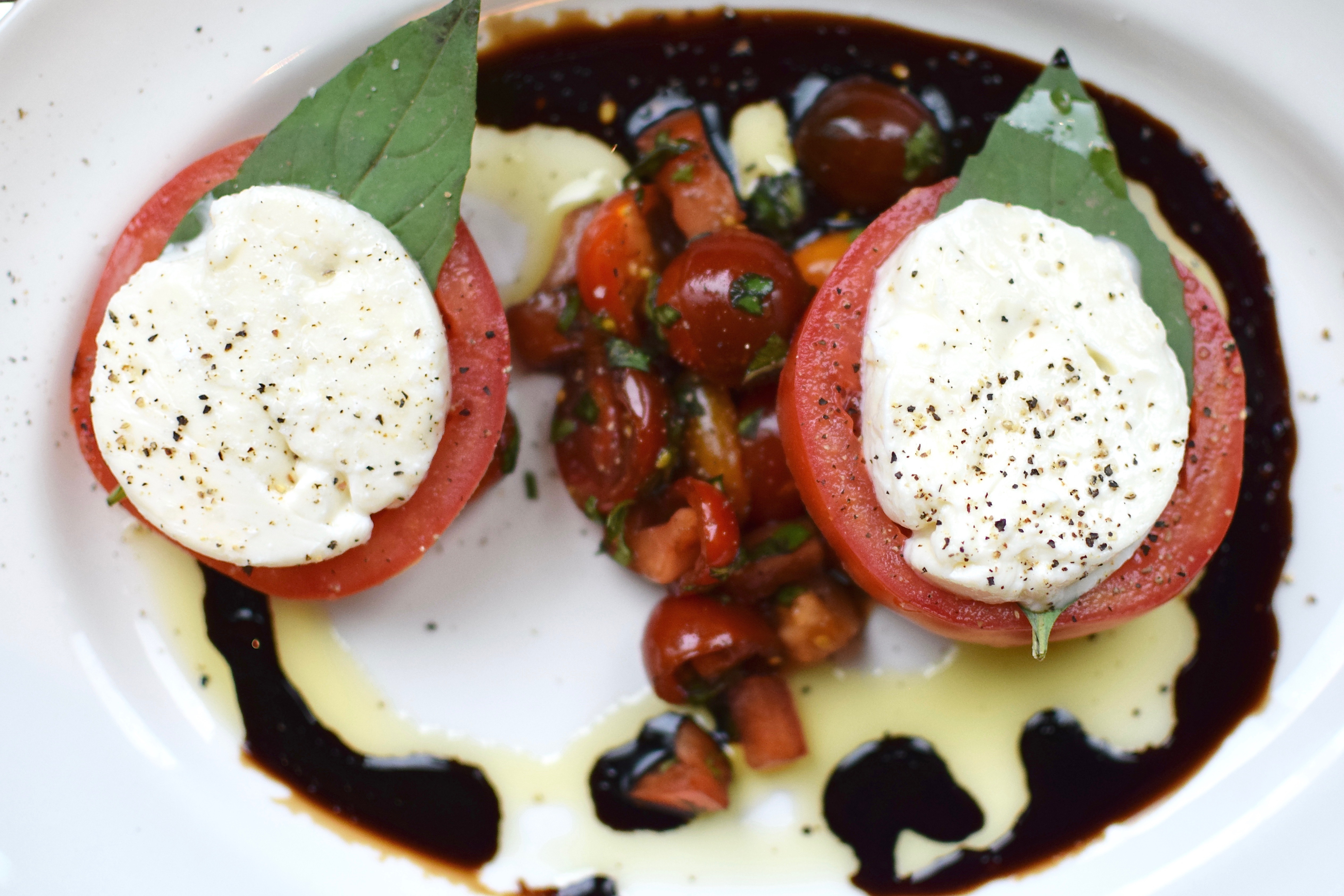 As far as main courses go, you obviously have to order a steak. They age all their steaks in-house, and the variations on how each steak is prepared is unique. We loved the bone-in kona crusted dry aged NY strip with shallot butter, and also the seared tenderloin with butter poached lobster tails (pictured below).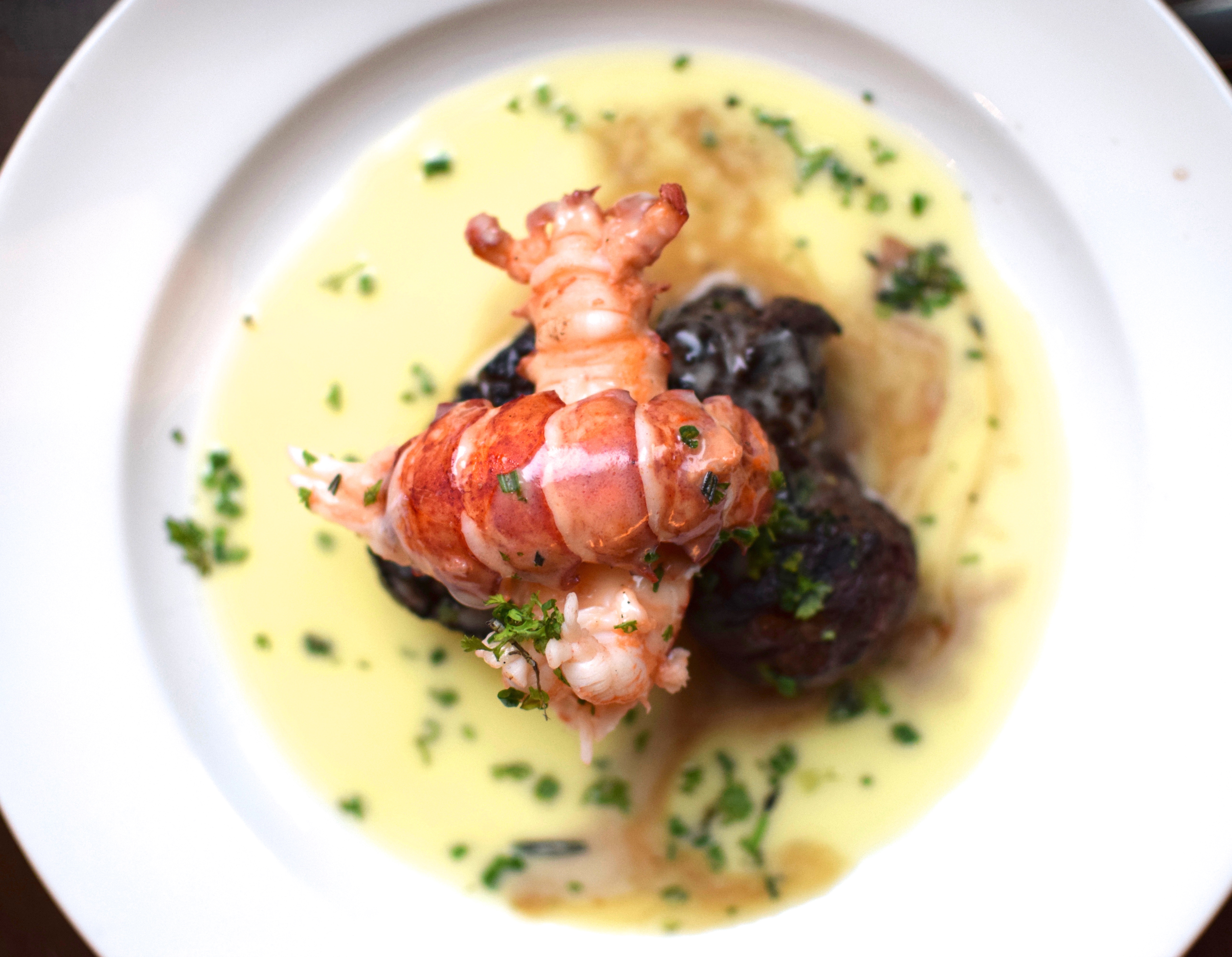 Wowzer. The amount of lobster served with this dish is impressive. Juicy steak, buttery lobster, and a lemon-forward buttery sauce still has us still dreaming about this entrée. It's one of their most popular, and we can see why! If you're not a meat-eater, you are still in luck, as their menu features several seafood entrées to choose from.
Every restaurant thinks they have the best brussels sprouts, but we think the brussels at The Capital Grille are hard to beat. The smokey bacon lardons add a seductive pop of flavor among the perfectly seared brussels, and the whole dish is saturated in a savory-sweet soy glaze.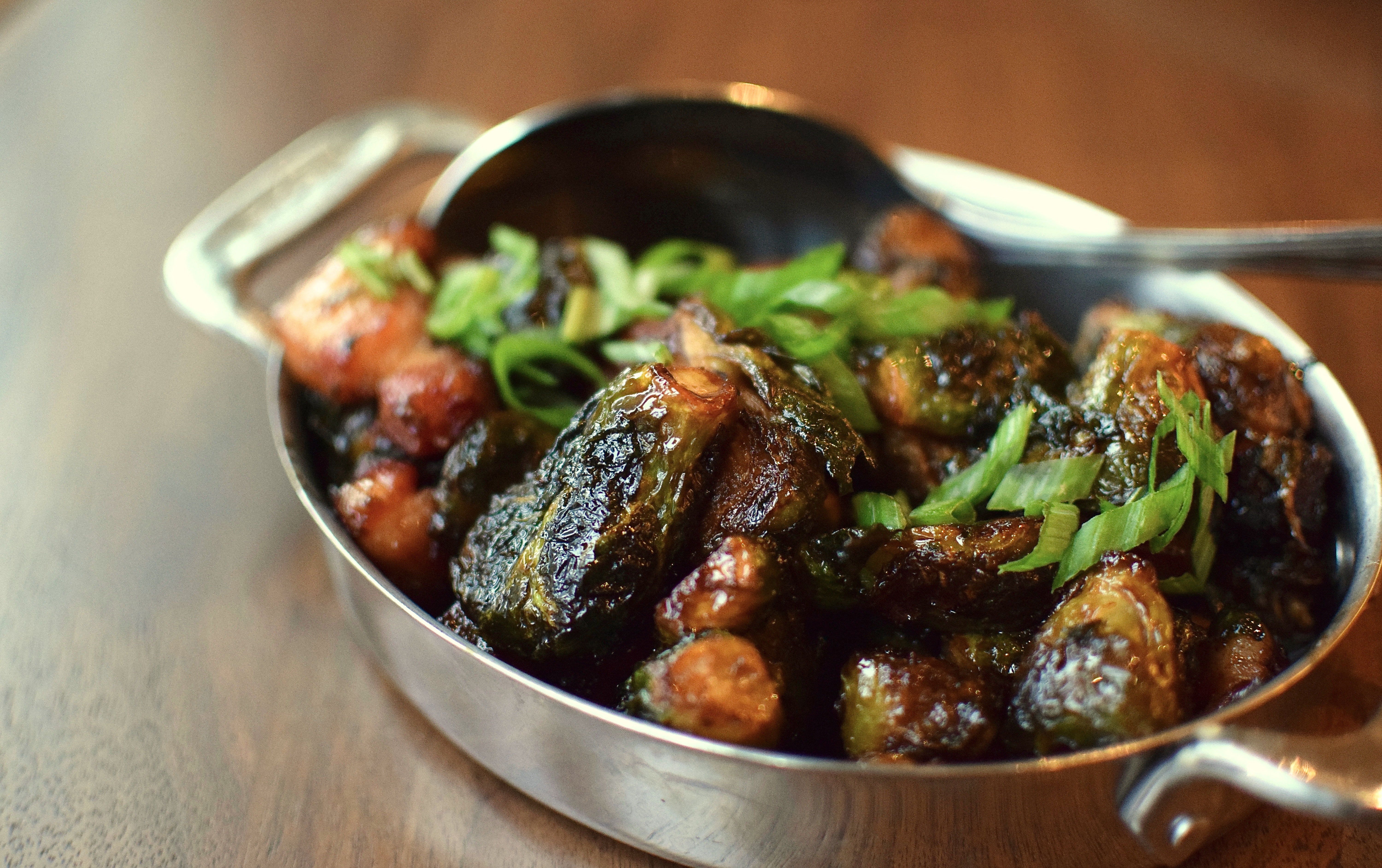 Other sides we enjoyed include the lobster mac n' cheese, au gratin potatoes, and our waiter's favorite, the creamed spinach. Of course with every exquisite meal, we need to have an exquisite dessert (Whitney's favorite part), and The Capital Grille rose to the occasion. The coconut cream pie featuring a house made caramel sauce was just unbelievable. The crust was like a big chewy cookie, and creamy coconut filling and sweet whipped cream still has haunted our dreams since we've had it. It's tempting to stop by and just get this dessert next time we're in the area.
One more very important thing about The Capital Grille that stood out to us: the people. Every time we've dined at the Clayton location of The Capital Grille, our service has been unmatched. Our waiters have always made us feel at home, like we were the only ones there that night, and like we deserved their utmost best.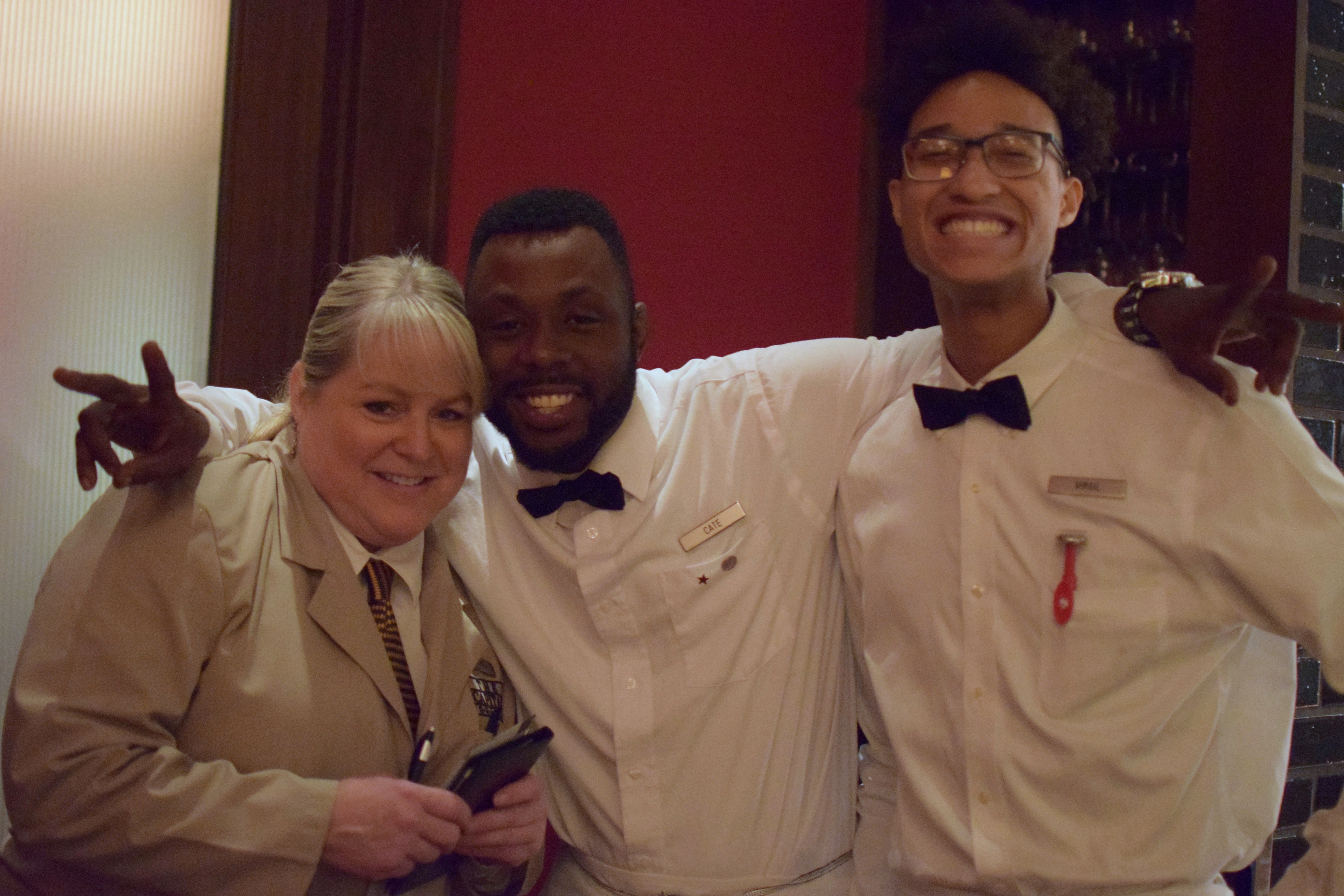 Outstanding service makes an experience more than just dinner. We noticed that there were a lot of celebrations going on when we visited: people with birthday balloons, couples celebrating anniversaries, etc. The staff at The Capital Grille all seemed like they genuinely cared about the celebrations, and even if you weren't celebrating anything (like us that night), they wanted to make you feel like you were, like a night out at The Capital Grille is a celebration in itself. Every staff member who came by our table was welcoming, accommodating, and knowledgable.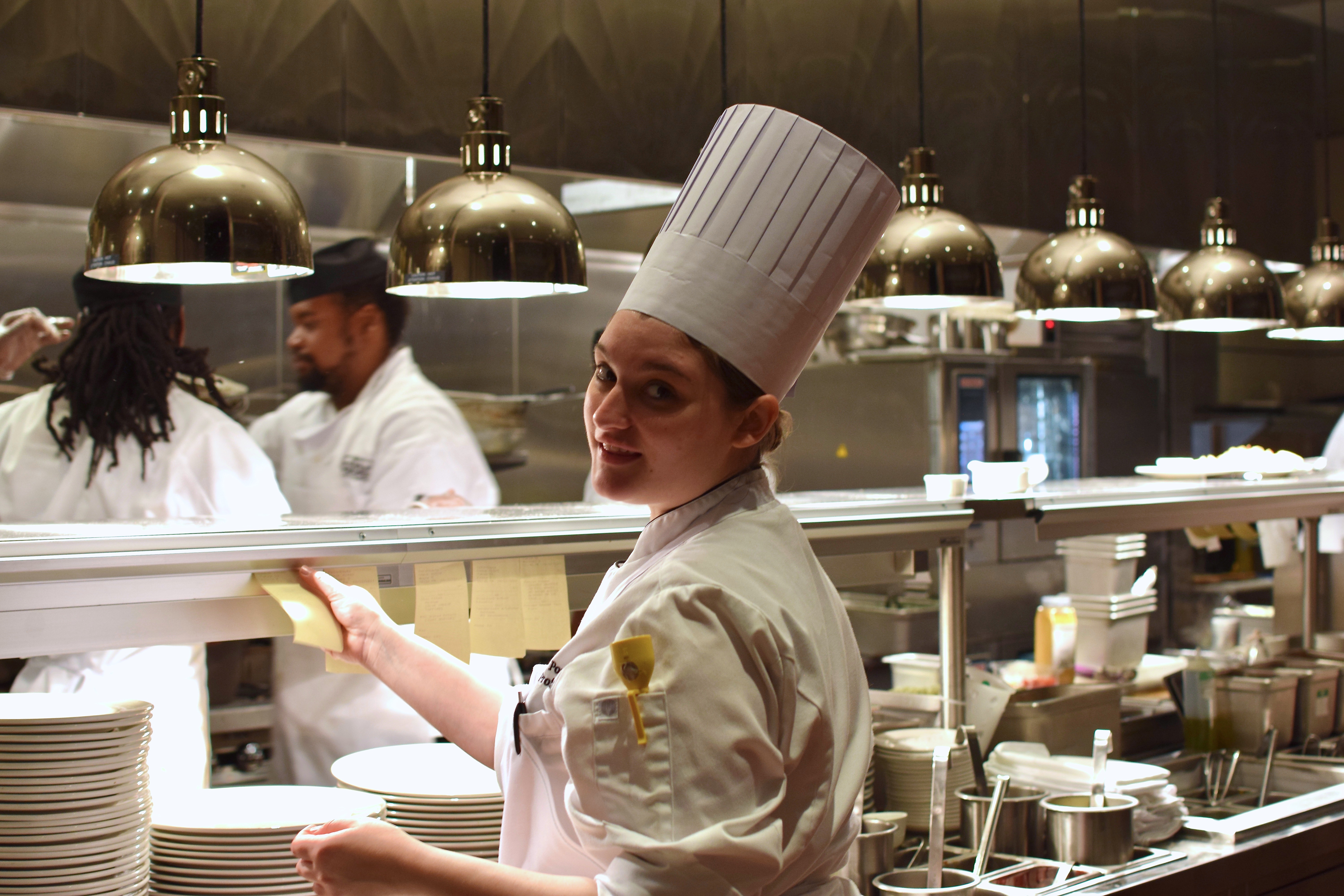 To say that we're excited The Capital Grille is in St. Louis is an understatement. It's the perfect place to go for a nice night out in Clayton, and you won't be disappointed. Make a reservation today and tell them we sent ya!