This post is sponsored by Target, but all opinions are 100% my own.
When I was little, as my mom was lovingly tucking me into bed, I would ask "Mom, is tomorrow a preschool day?" She'd reply, "No, Whit, not a preschool day." The next question was almost always, "Mom, can we go to Target tomorrow?" To me, Target was a magical wonderland filled with anything I could possibly need. Now that I'm an adult… not much has changed.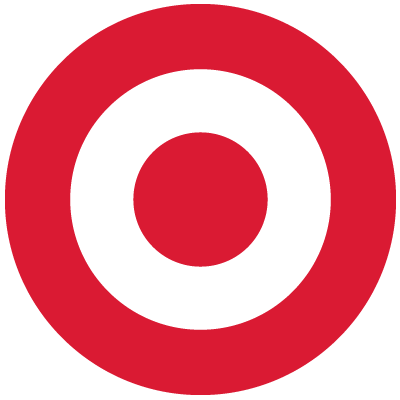 Content and/or other value provided by our partner, Target.
We have a few friends getting married this holiday season, and went to Target yesterday to find the perfect gift. Target prides itself in offering traditional wedding gifts that can be personalized and gifted in a unique way. Since it's the holiday season, I perused the aisles of Target with hopes of finding the perfect wedding gift and stumbled upon beautiful serveware pieces that the newlyweds can use for a holiday cocktail party!
I love this line of silver serveware. The silver reminds me of festive holiday bells.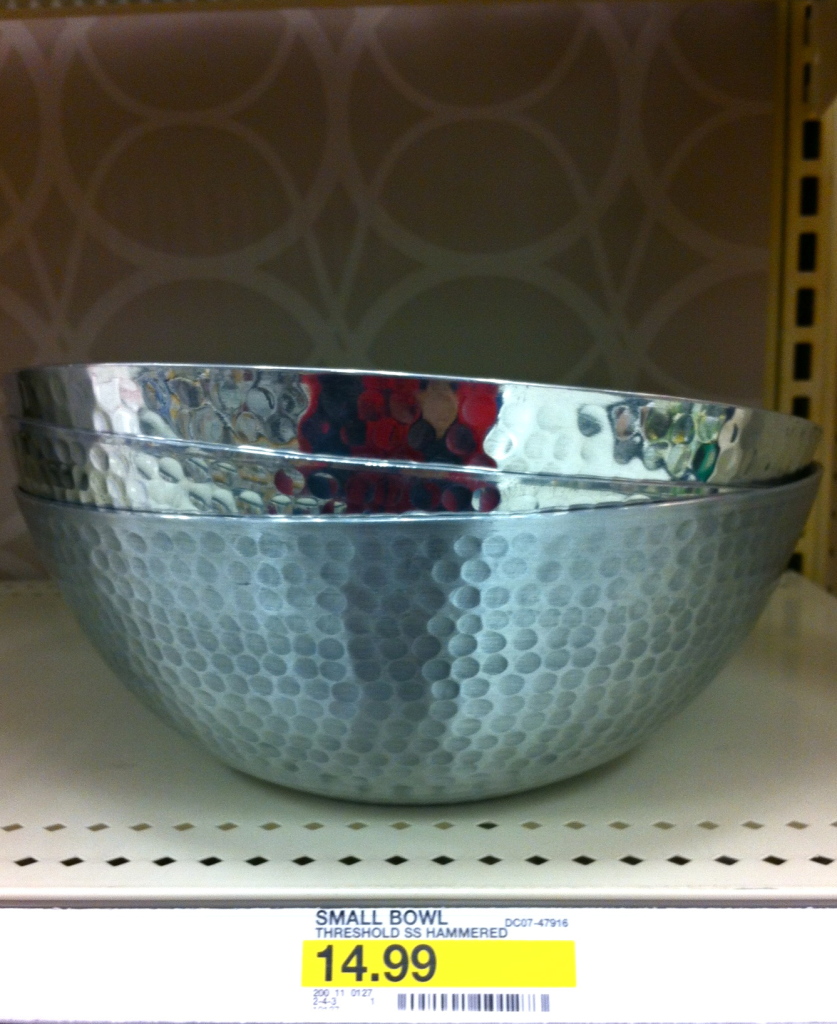 These bowls come in a variety of sizes, perfect for nuts, popcorn, chex mix, and other delicious munchies to serve at their party.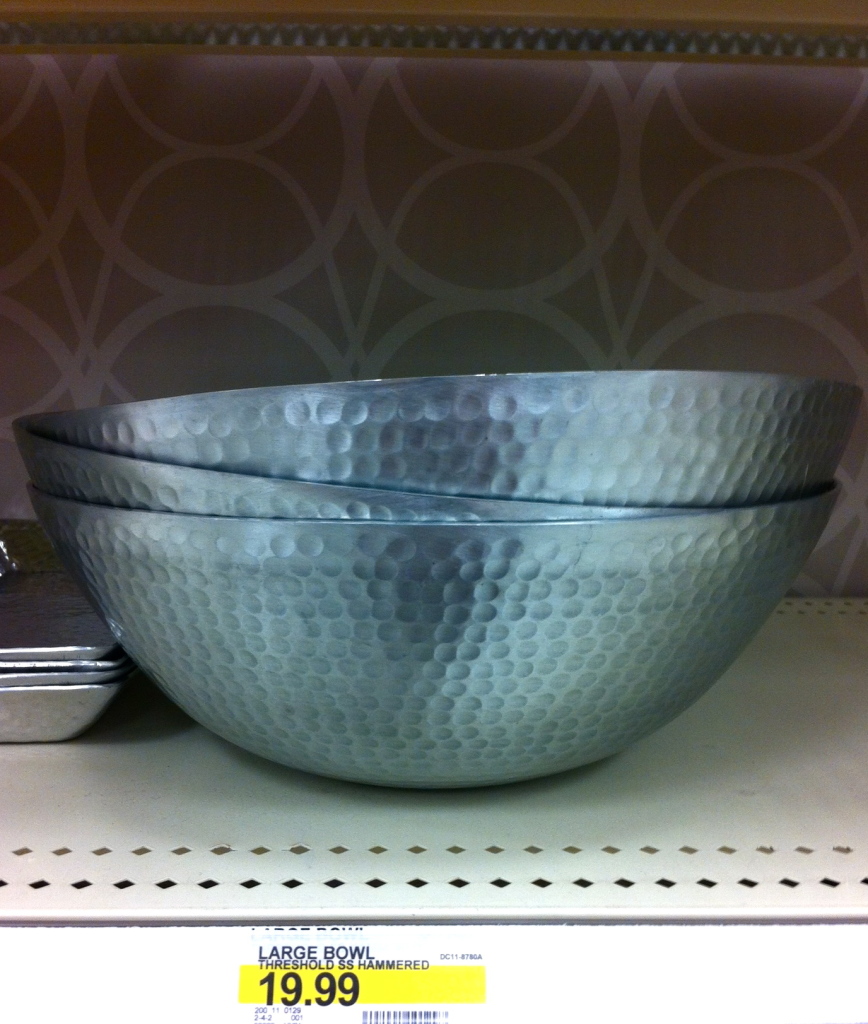 The newlyweds can keep beverages chilled with this matching beverage bucket. Be sure to gift them with a bottle of white wine or champagne to accompany this party staple.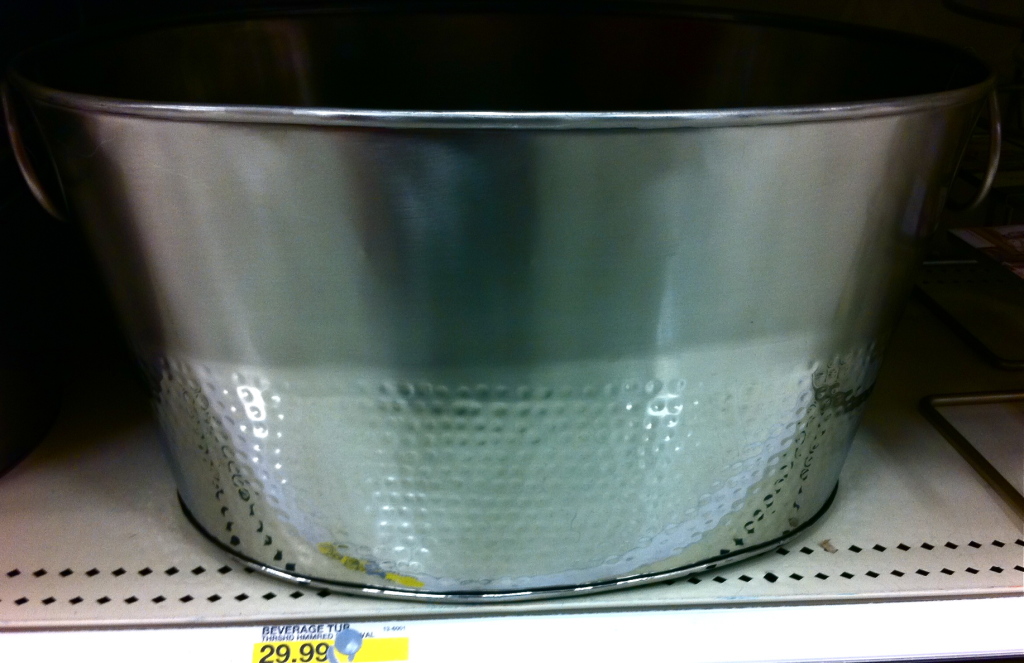 Of course, Target has matching small bowls to scatter around the house with more tempting treats.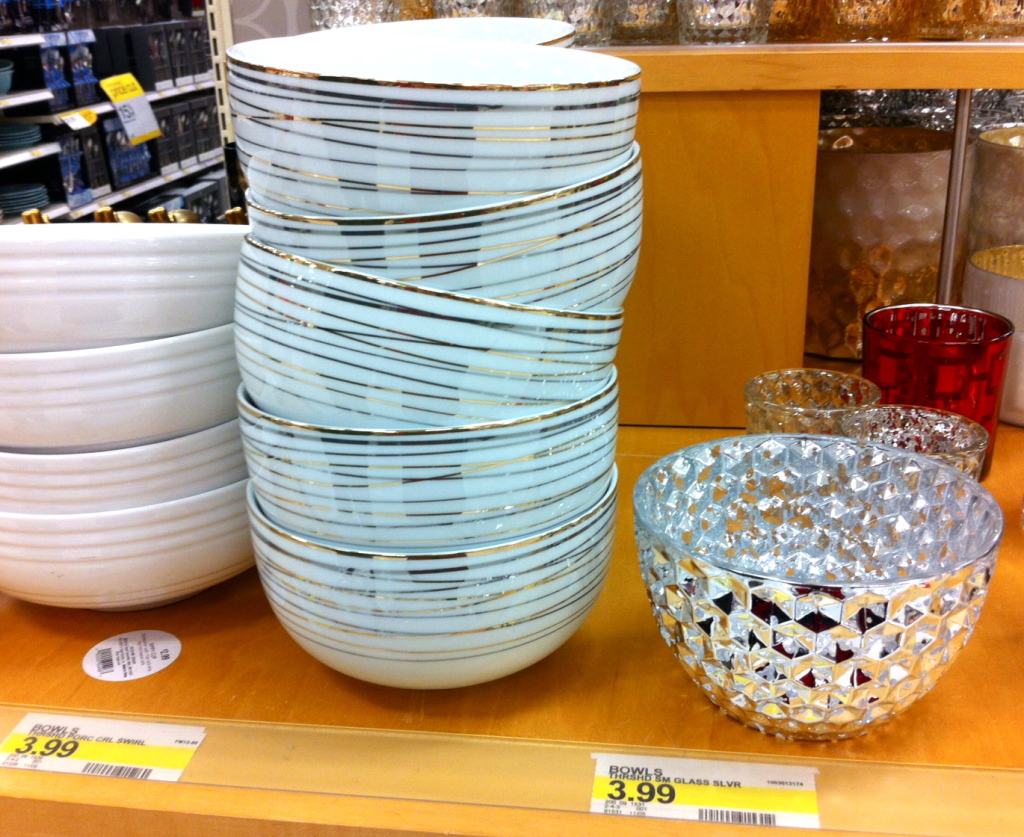 These plates are the perfect size for finger food.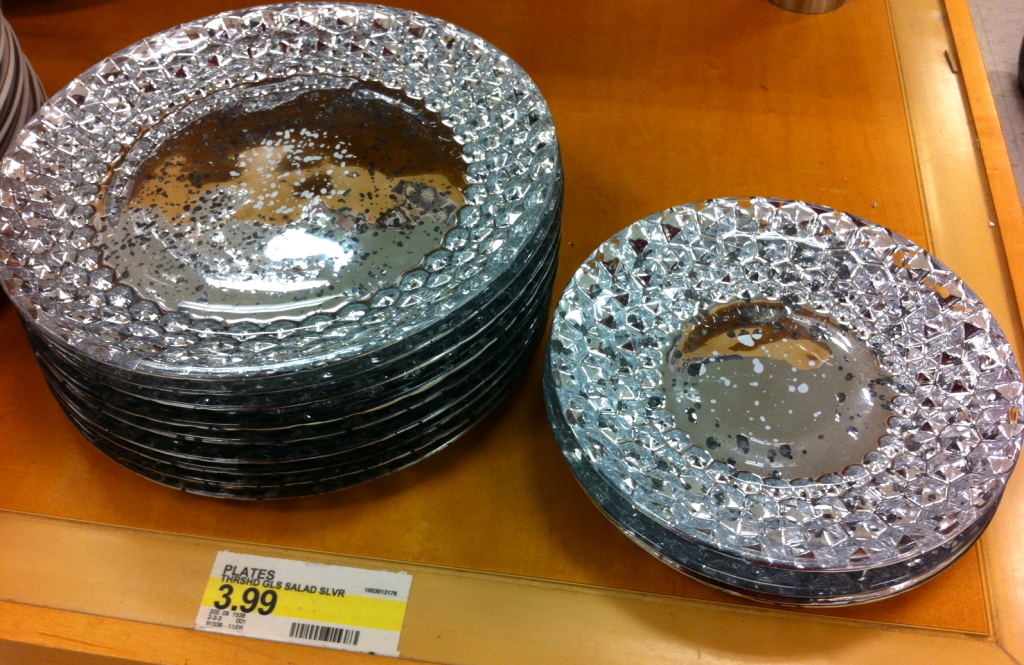 Finally, incorporate these candleholders into the gift so the couple can light their new home in style to welcome their guests.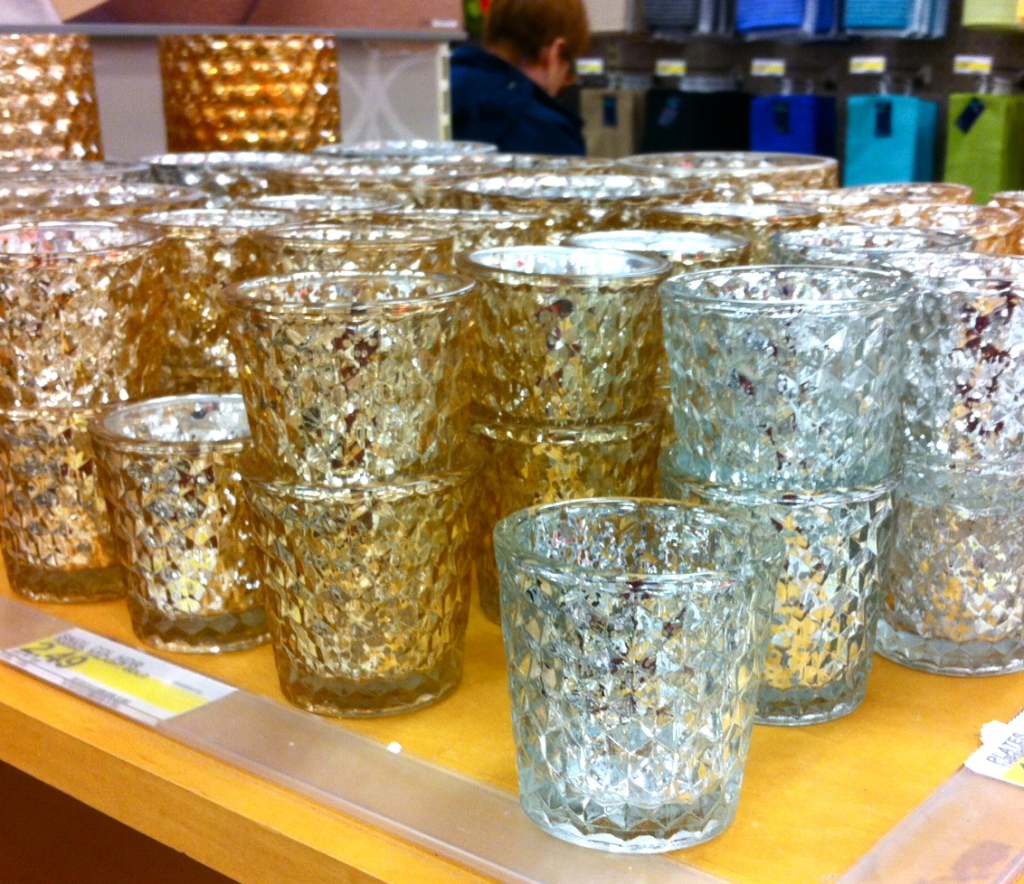 And there you have it! A mix of these party pieces will make the perfect wedding present to give this holiday season. Here are some other favorite wedding gifts at Target to get the newlyweds off on the right foot when in comes to entertaining:
A KitchenAid Mixer to make their favorite baked goods for a party

Riedel Glassware to toast to the New Year

Caphalon Kitchen Essentials 5-pc. Bakeware Set to make the most delectable treats

The OXO Corkscrew to make opening each bottle a breeze

A Dyson Cordless Vacuum to clean up the crumbs left from the party
We recommend personalizing your gift by including a suggested holiday recipe to serve, such as these candied nuts. Sweet and crunchy, these snacks are super easy to make and won't last long. Perfect for a holiday cocktail party or gift to give this holiday season!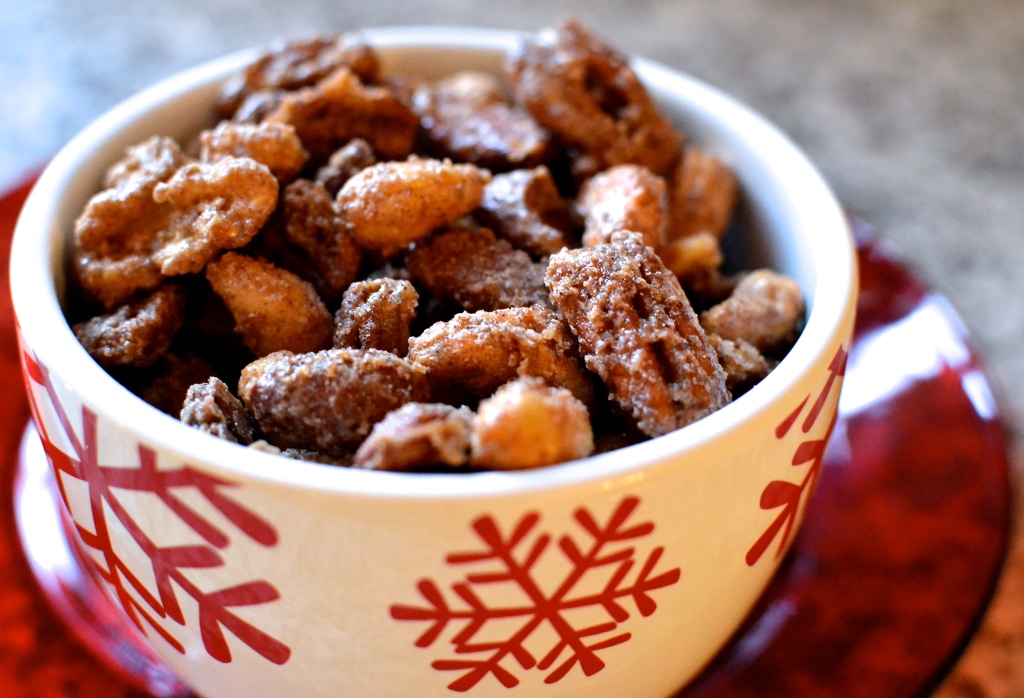 Holiday Candied Nuts
Adapted From: Smitten Kitchen
Prep Time: 10 min. Cook Time: 30 min.
Ingredients:
1 lb. raw mixed nuts (pecans, walnuts, cashews, almonds)
1/3 cup golden brown sugar
2/3 cup white sugar
1 teaspoon kosher salt
2 teaspoons ground cinnamon
2 egg whites
1 tablespoon water
Preparation:
Preheat oven to 300°. Mix the sugars, salt, and cinnamon in a large ziplock bag. Set aside. In a medium sized bowl, beat the egg whites and water until foamy. Add the nuts and stir with a spoon to coat. Transfer the nuts to the bag. Shake the ziplock bag so all the spices evenly cover all of the nuts.
Spread the nuts out evenly onto a baking sheet fitted with a silicone mat. Bake for 30 minutes, stirring every 10 minutes. Remove from the oven and move them around on the baking sheet to separate. Cool completely on the baking sheet, then transfer to a bowl.
Enjoy!
What is the best, most unique wedding gift you've given or received? How could we recreate it using Target products? We want to hear from you guys in our comments! Happy shopping!