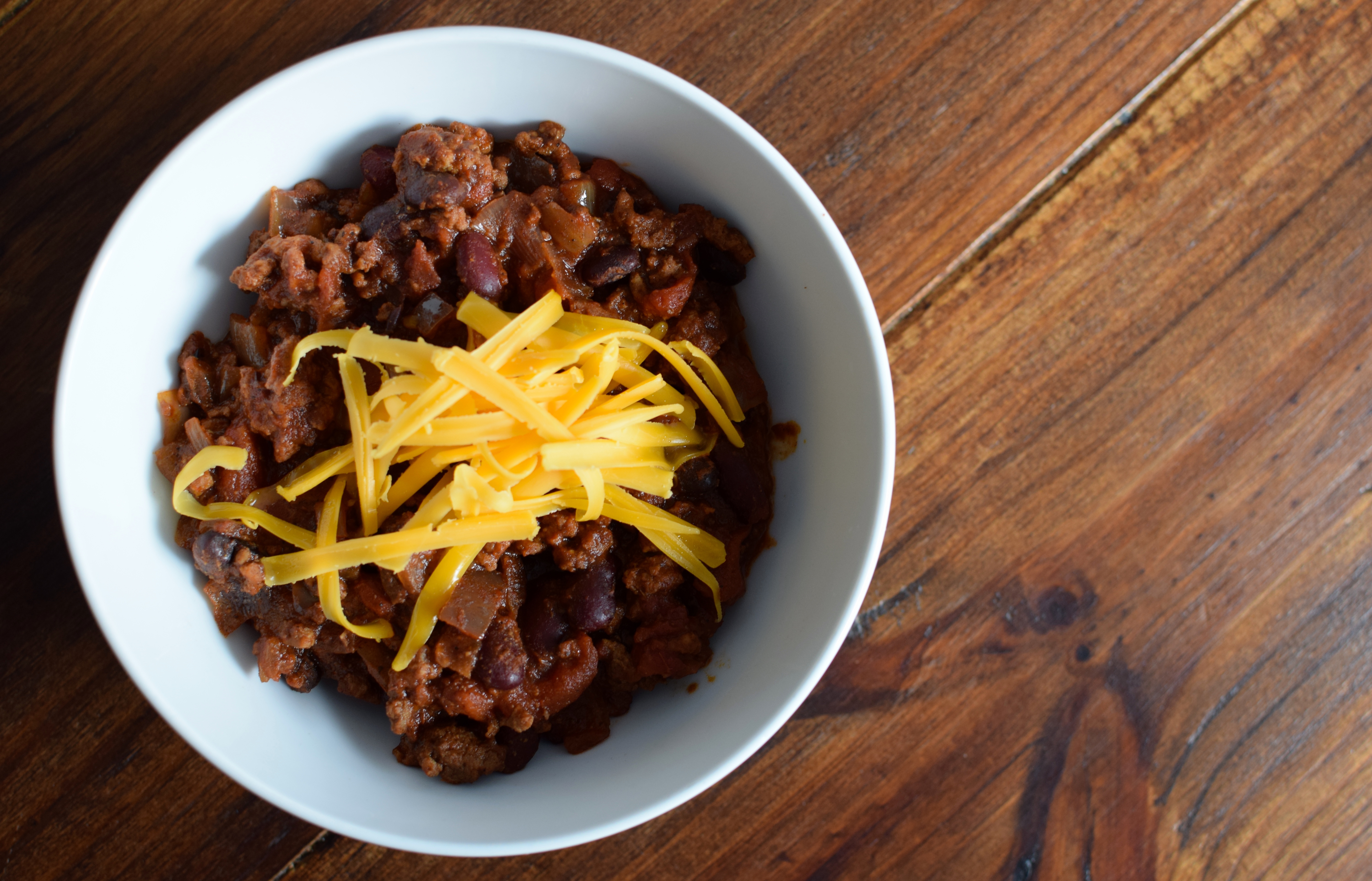 One thing I love most about this blog is all of our family recipes are making their way to our recipe index. This recipe was passed down to us from my dad, the chili master. The title begs for a little explanation, however.
The Kirkwood High School / Webster Groves High School Turkey Day Game is the oldest high school rivalry west of the Mississippi river. Traditions run DEEP in these two towns. Located a short drive from downtown St. Louis, Kirkwood and Webster are known for their tree-lined streets, century homes, unique shops, and friendly people. It's the kind of place where neighbors spend lazy summer evenings on their front porches and kids play in the yards running from house to house. Webster's independent restaurant scene is really growing, and drawing even more people to the area. Kirkwood has an excellent farmer's market and a working train station in the heart of the town.
The schools are some of the most desirable in the region. For both schools, homecoming season is the week of Thanksgiving, leading up to the annual Turkey Day football game. At high noon on Thanksgiving Day, the towns gather to cheer on the varsity teams in a match that is more than just about football. The night before the game, each town has a chili bowl cook off to see which local restaurant can boast the best bowl in town.
This is our family chili recipe, aptly named, "Webster Whopping Chili."
Webster Whopping Chili
Prep Time: 15 min. Slow Cook Time: 4-6 hours
Ingredients:
3 lbs. lean ground beef ("Chili grind" works well)
1 large white onion, chopped
1 large red onion, chopped
2 28-oz. cans whole tomatoes, chopped and drained
1 16-oz. can black beans, drained
1 16-oz. can red kidney beans, drained
1 12-oz. can tomato paste
2 beef bouillon cubes
4 tablespoons Worcestershire sauce
4 tablespoons chili powder
1 tablespoon roasted cumin seeds (secret ingredient; ground cumin also works)
1/2 cup ketchup
1/2 cup dark rum (optional, but nice)
Oregano, fresh ground pepper, and garlic powder can be added to taste.
Preparation:
Brown the beef in a skillet, then really, really drain off all the grease. Squeeze with paper towels.
Combine all ingredients and beef into a very large crock-pot or in large pot in the stove. Simmer on low 4-6 hours.
Finish with finely chopped onions, sour cream, guacamole and/or sharp cheddar cheese. Please, no oyster crackers.
Optionally can be served over a Nathan's, Sabrett's or Hebrew National hot dog.