Disclosure: This post is sponsored by Lucky's Market. The Newlywed Chefs were paid for this post, however, as always, all opinions are 100% our own.
As the days become shorter we tend to crave meals that take longer to prepare. Crock pot chilis, simmering stews, roasts, and more call to us as the temps take a plunge. However, we've lately realized that most of our favorite chilis and stews aren't compliant for our vegetarian friends. One of our favorite vegetarian comfort foods is curry. Making curry is a wonderful way to incorporate vegetables and other delicious ingredients in a meal that is sure to warm you from head to toe. When we're looking for fresh vegetables to make our vegetable panang curry, we head to Lucky's.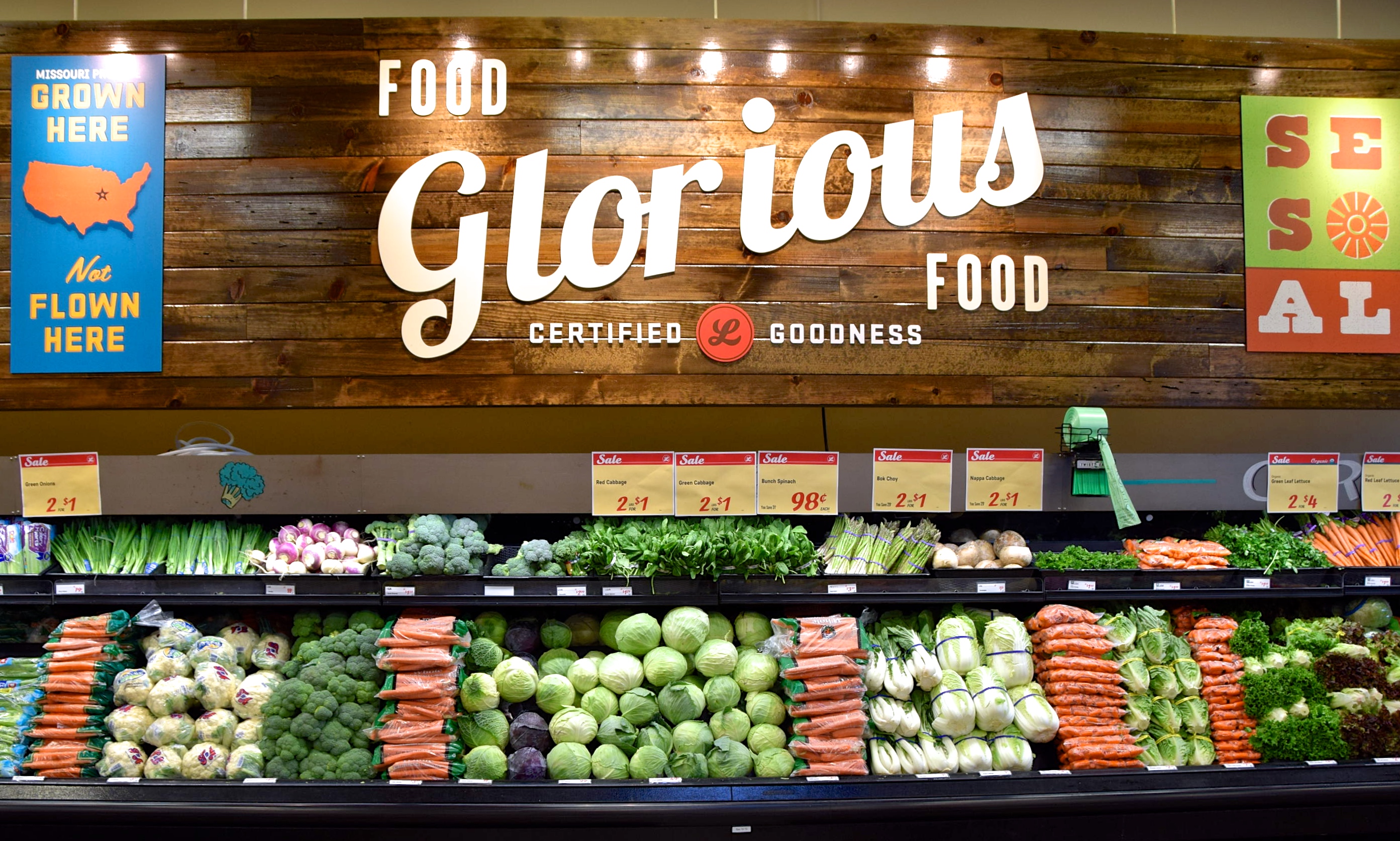 The produce section at Lucky's is bountiful year-round. They offer a wide variety of organic and locally grown produce for a reasonable price. On their
website
, you'll see that Lucky's ensures that their produce is the freshest around, they help keep money inside the communities which they serve, and they advocate for their farmers. Those are all values we can get behind, and just some of the reasons why we enjoy getting our produce from Lucky's.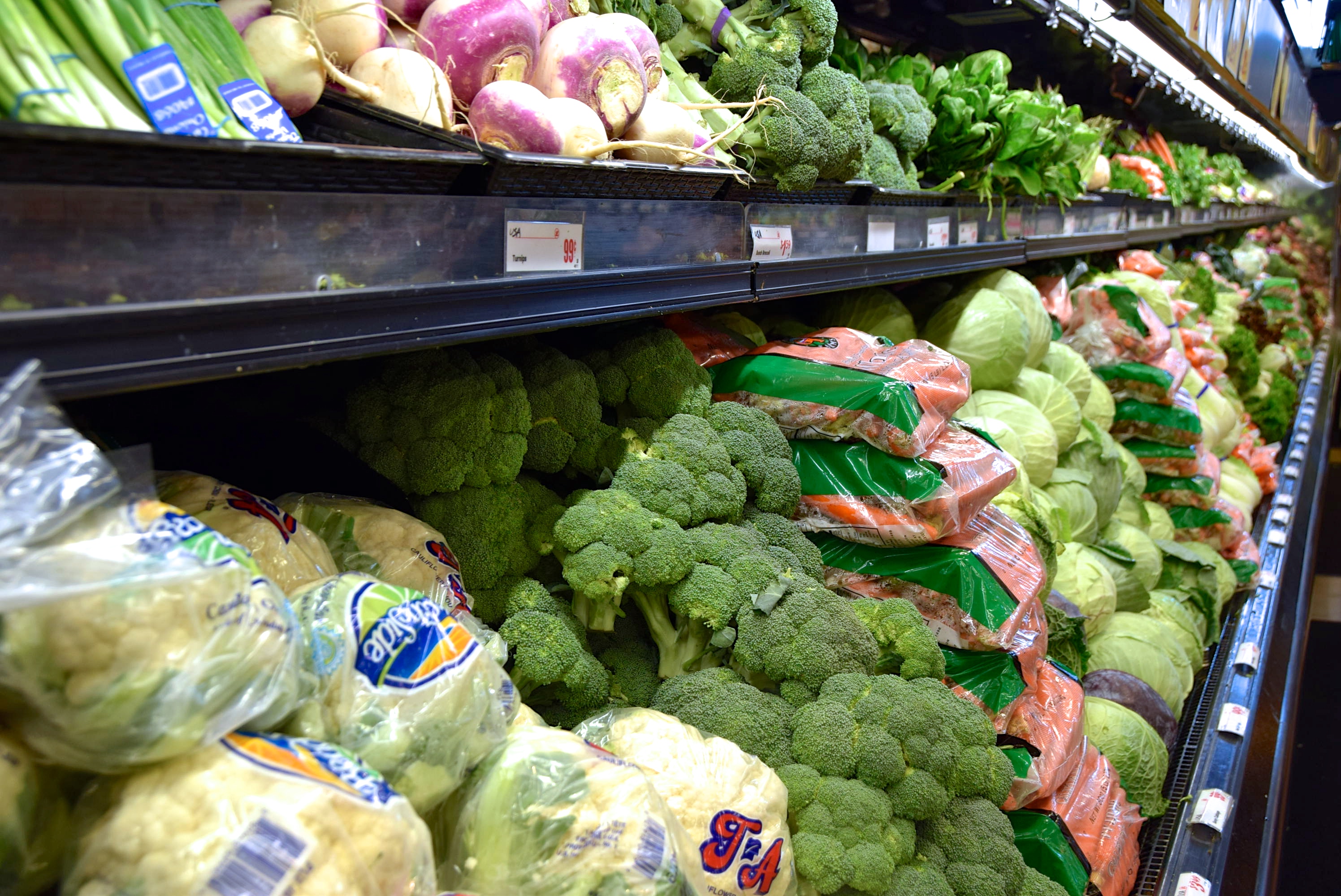 This cold weather recipe highlights the fresh produce at Lucky's and is perfect for a chilly day. You can really go crazy with the vegetables here. I'm sure the curry could handle a few others if you want to experiment, but we added the ones we enjoy, making broccoli the star of the show. This curry is creamy and sweet, thanks to the addition of both coconut cream (even thicker than coconut milk), and smooth peanut butter, but also boasts a savory side from the soy sauce, red curry paste, and lime. We hope you enjoy this vegetarian curry recipe and head over to Lucky's next time you need to load up on fresh vegetables.
Vegetable Panang Curry
Prep Time: 20 min. Cook Time: 30 min.

Ingredients:
Vegetables
1 broccoli bunch, florets separated, stems peeled and cut into matchstick pieces
1 red pepper, cut into matchstick pieces
1/2 red onion, sliced into thin half moons
2 cups snow peas, ends removed
5 cloves garlic, minced
Other Ingredients
1.5 tablespoons canola oil
2 cans coconut cream
1/4 cup creamy peanut butter
2 tablespoons red curry paste
1 tablespoon honey
1 teaspoon red chili flake
1/4 cup + 2 teaspoons soy sauce, divided
1 tablespoon fish sauce
1 lime, juiced
1/2 cup cilantro, chopped + additional to sprinkle on top
Preparation:
Prep all vegetables prior to cooking. Preheat dutch oven to medium high and add the canola oil. Once hot, add the onion, red pepper, and 1 teaspoon of soy sauce. Stir and cook for 3 minutes until soft. Add the broccoli florets and stems, snow peas, and another 1 teaspoon of soy sauce. Stir and cook for 3 minutes until soft. Add garlic, stir and cook for 30 seconds.
Add the red curry paste and peanut butter. Stir to combine. Add both cans of coconut cream, red chili flakes, 1/4 cup soy sauce, fish sauce, and honey. Stir to combine. Turn heat to high and bring curry to a boil, then reduce heat to medium low and simmer for 30 minutes, stirring frequently and making sure nothing sticks to the bottom of the dutch oven. Curry will thicken as it simmers.
Once desired consistency is reached, remove from the heat and stir in cilantro and lime juice. Serve over rice with additional cilantro and lime.