Disclaimer: This post was sponsored by Vero Pizza and Pasta. We were compensated for this post, but as always, all opinions are our own.
We are excited to write about a new pasta and pizza meal kit company that has taken the St. Louis area by storm. If you live in the area, surely you've heard of Katie's Pizza & Pasta Osteria. Chef Katie Collier and her husband Ted own the popular Italian restaurant and she's continually winning awards for her outstanding cooking and innovative approach to bringing traditional Italian dishes to the modern restaurant scene. Their latest endeavor is bringing those delicious dishes from the restaurant straight to your doorstep for you to prepare with your family and friends. After trying one of these delicious kits, we learned that Vero Pizza and Pasta is truly more than just a meal kit.
These kits go beyond the act of meal preparation and focus on bringing people together through the cooking and dining experience. Chef Katie clearly desires to pass along the tradition of Italian cooking to her customers. Novice chefs, seasoned home cooks, and professionals alike can learn something new from the techniques Katie includes in the recipes.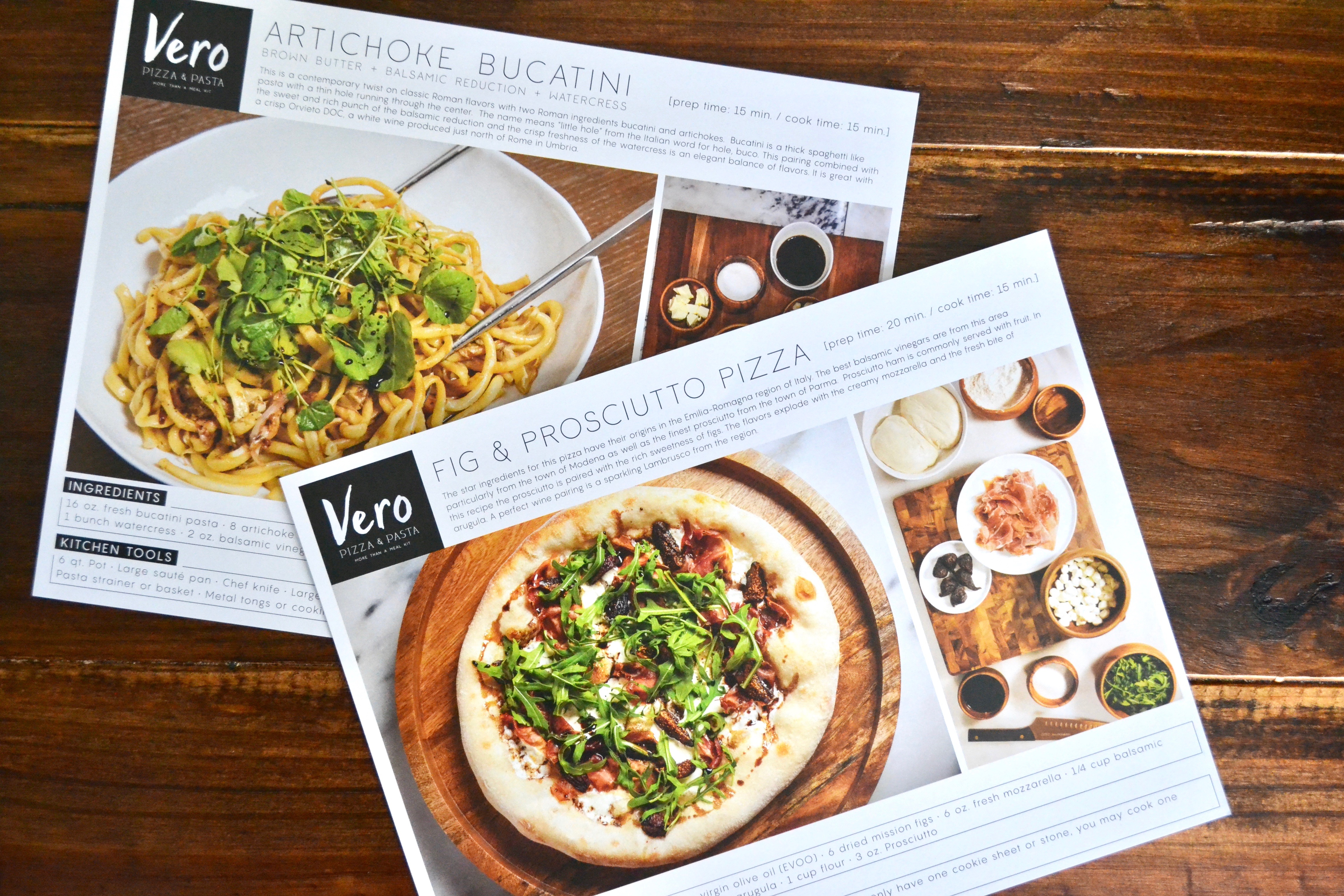 The recipes are printed on separate cards, each including not only step-by-step instructions on how to make the dishes, but also incorporating humor ("Who can name 10 cheeses first?") and dinner conversation topics. The casual voice makes you feel like Katie is in the kitchen cooking with you. You can't help but imagine other families who are opening these same meals kits and giggling as they cook and chat. It is clear that a goal of these kits is to bring the masses together not only around a table, but working together in the kitchen. We also enjoyed that they teach "chefy" techniques, such as allowing the butter and olive oil to smoke before adding the artichokes. Most people would freak out if they saw smoke, or think that something is wrong, and Vero assures you that this is intended.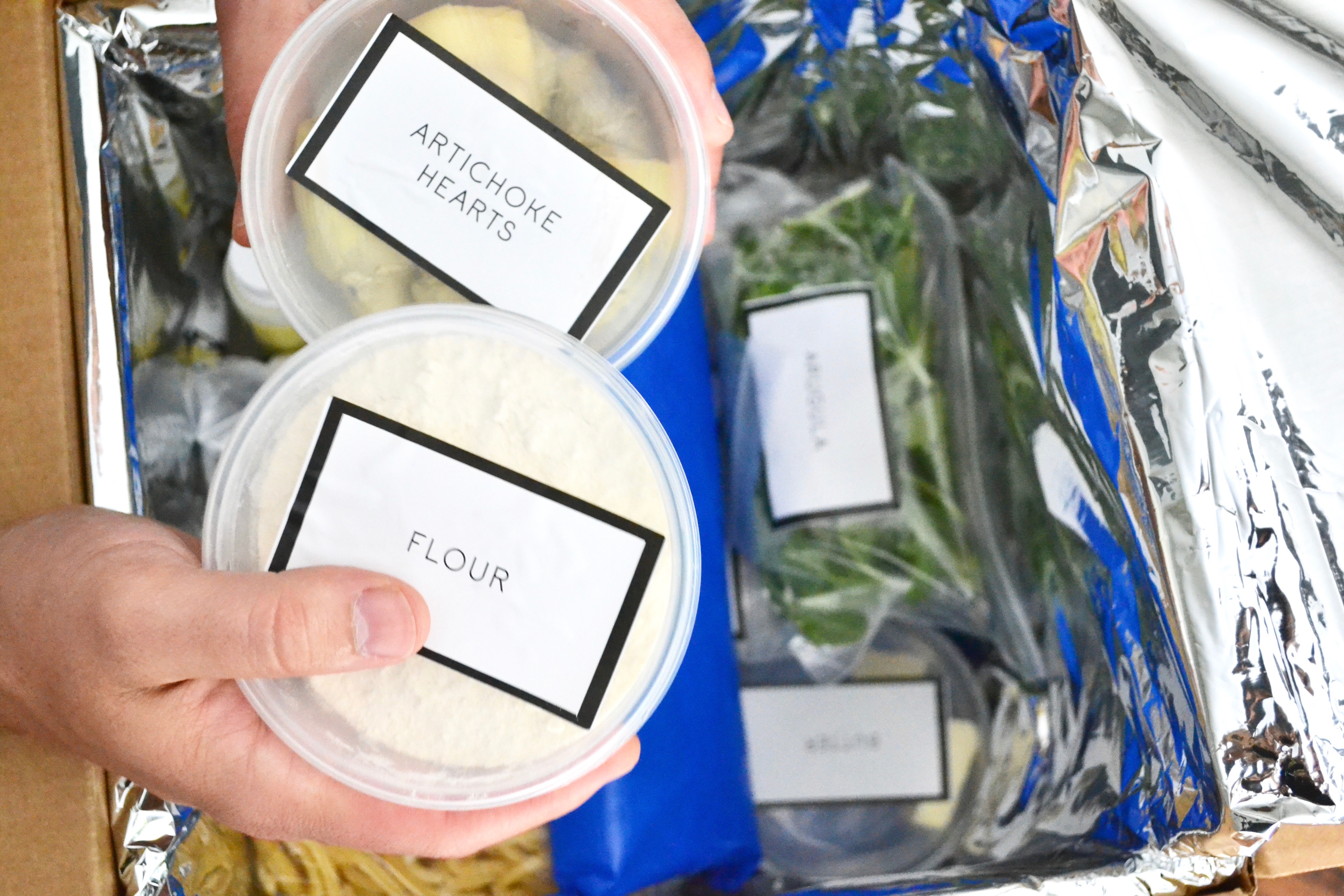 Our box included everything we needed to make two pizzas and a big bowl of pasta. You can also opt for a pizza only kit, pasta only kit, or a few other kit options. Each kit serves 2-3 with leftovers or 4-5 for one night. All of the ingredients come super organized in the box and portioned out perfectly for the recipes. All of the ingredients were of high quality. 
Good
 butter. 
Good
 cheese. 
Fresh
 watercress.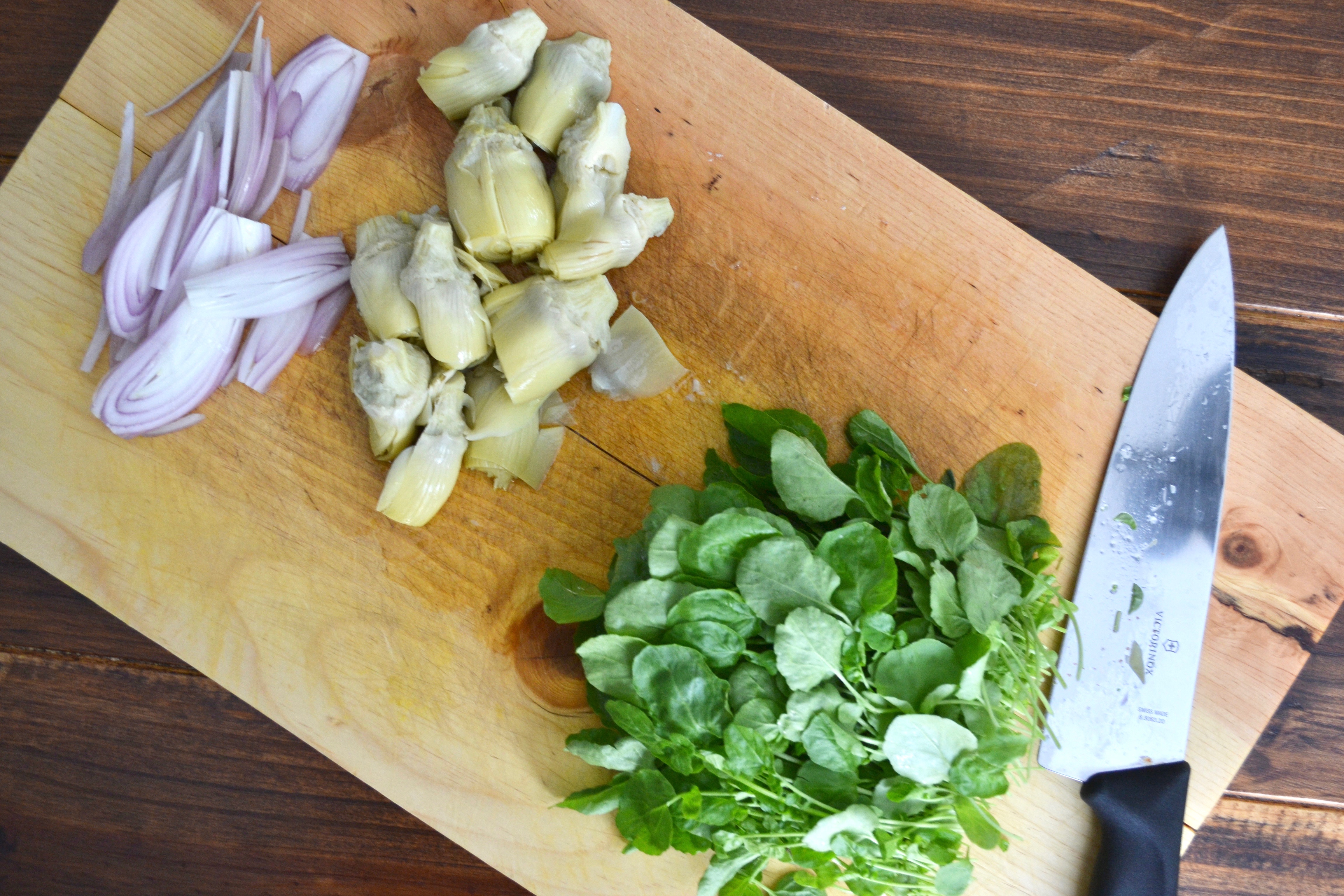 After reading through the instructions, I decided to tackle the pasta and Neil did the pizza. Since there are just two of us in the kitchen, dividing up the jobs worked well. We both stayed busy reading the step-by-step instructions and not doing our own version of the recipe with the ingredients. As a couple who loves to invent their own dishes, it was tempting to take the ingredients and do our own thing, but we've been to Katie's restaurant and we wanted the end product to taste like the delicious food they serve. So, we followed the steps exactly as they were written.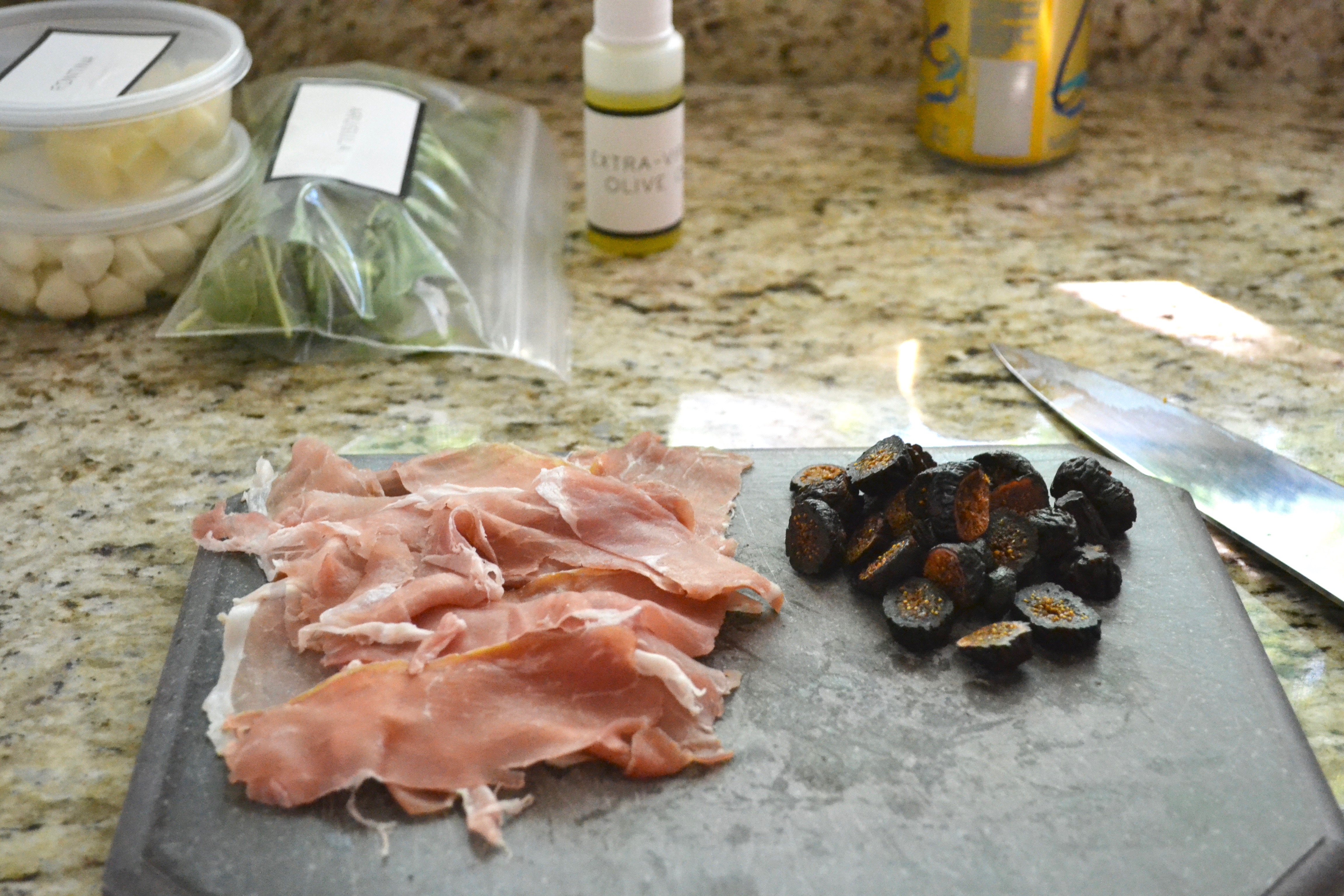 Once the ingredients were prepped, it was time to start the cooking magic. As I sautéed artichokes for the pasta, Neil rolled out the dough for the pizza.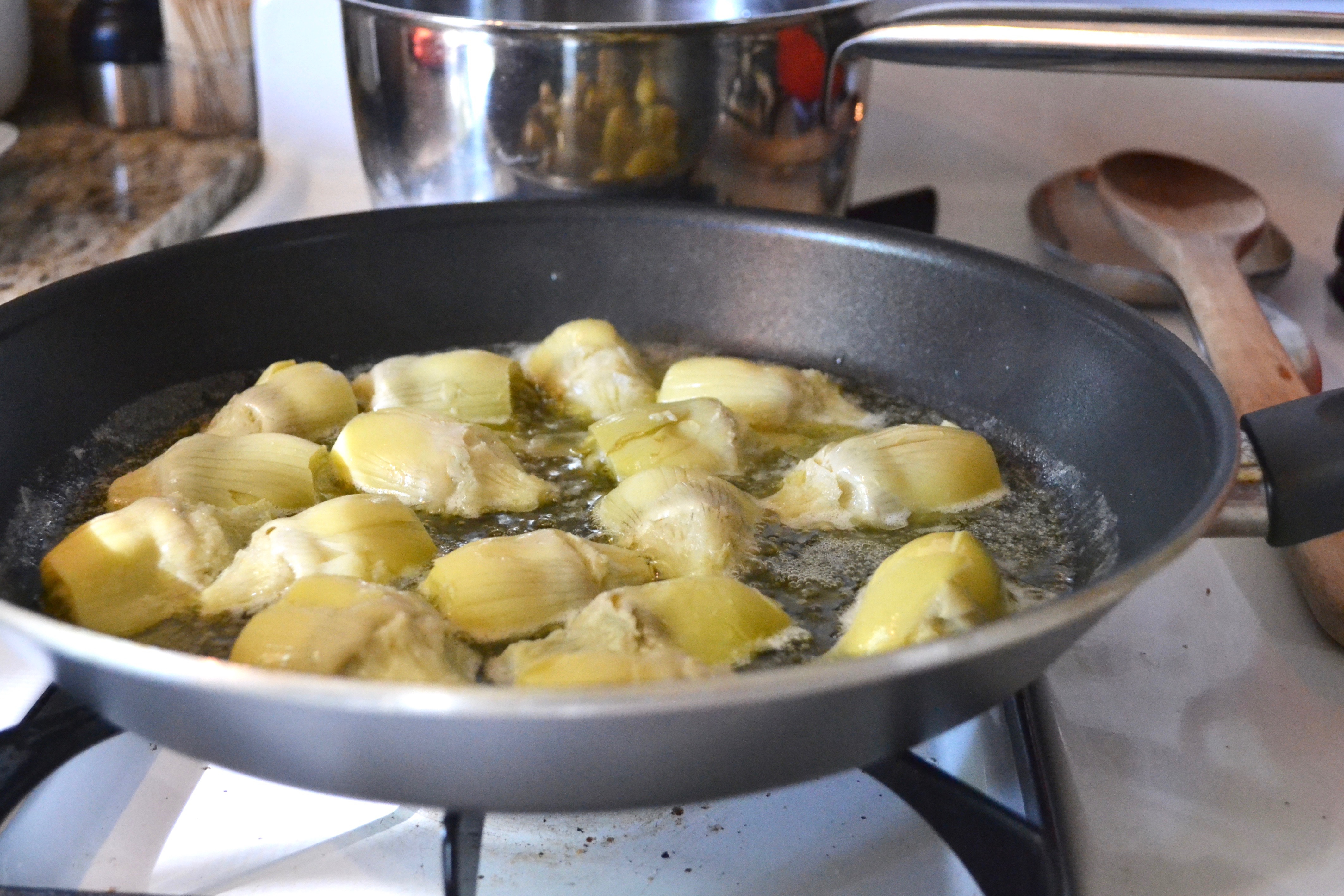 The dough was premade and ready to be rolled out, which was a big time saver.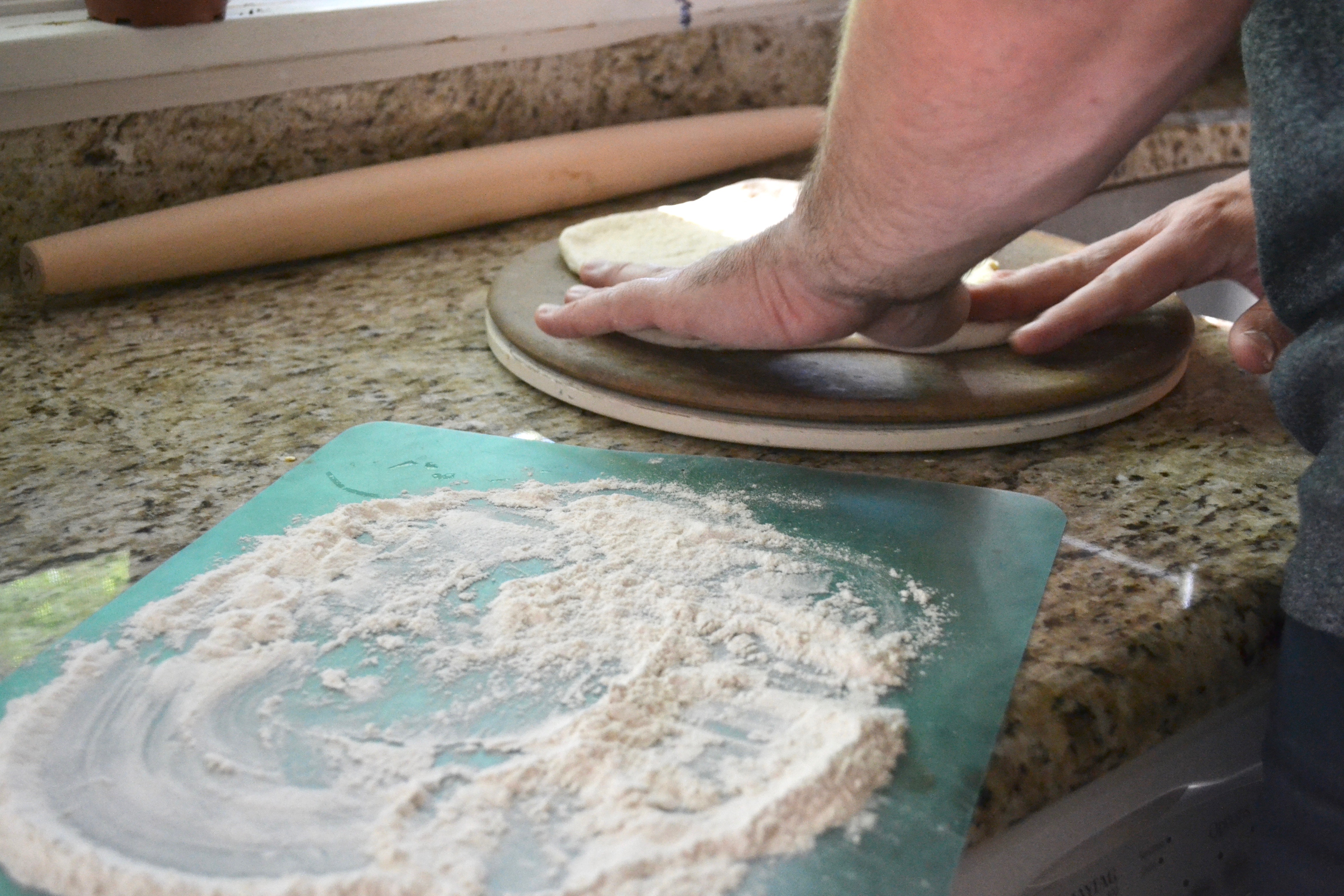 The pasta dish was great. It's true that we saved time meal planning, shopping, and measuring out each ingredient, but still felt like there was work to be done during the actual cooking stage, which I liked. Here's the final product: artichoke bucatini with brown butter, balsamic reduction, and watercress.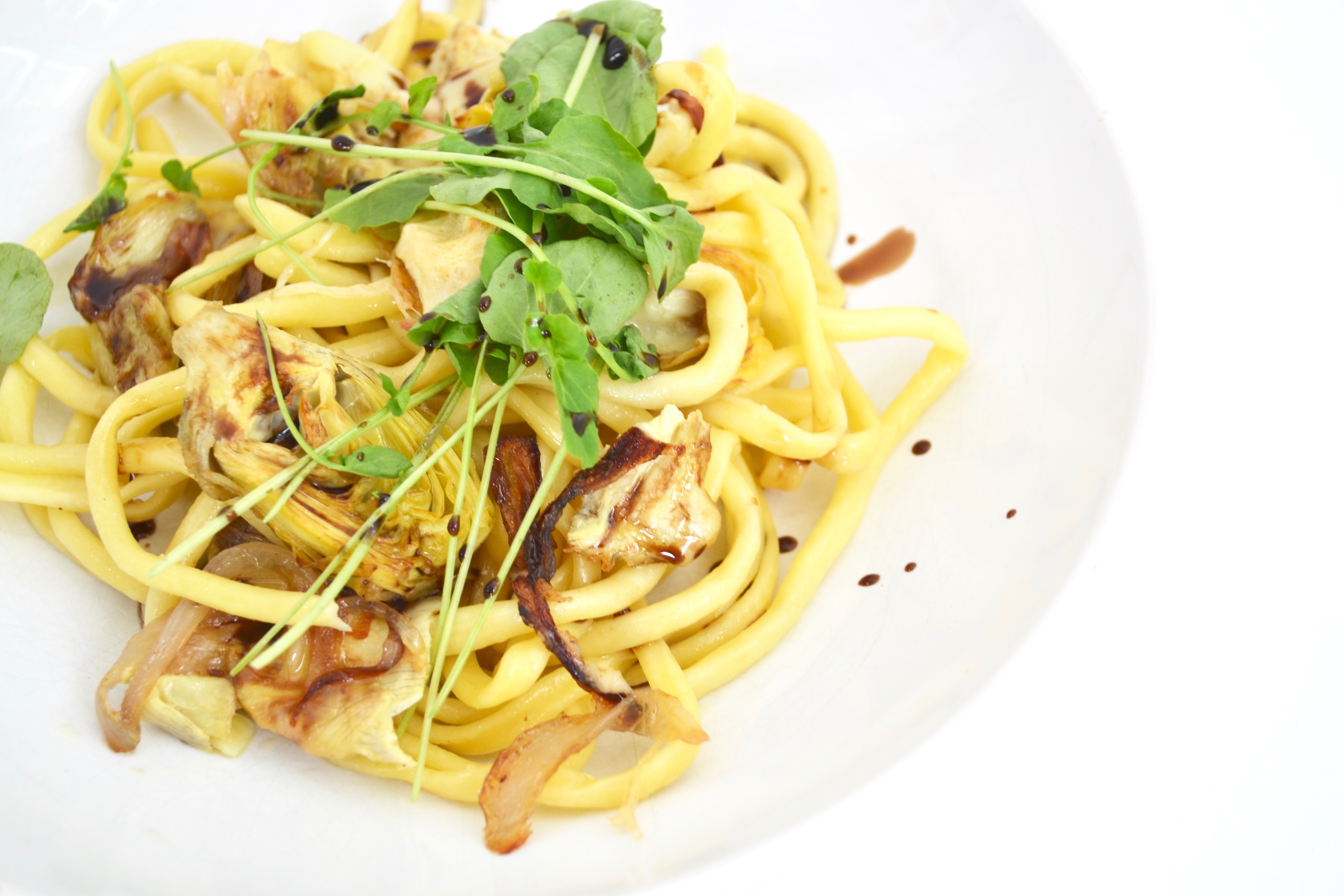 The flavors of the pizza and pasta were tied together by the balsamic reduction. Oh man, that stuff was good. When it comes to perfect pizza crust, don't worry if your crust doesn't turn out as beautiful as you'd like, as we were reminded in the recipe card, it's "rustic." Here's a shot of the fig and prosciutto pizza.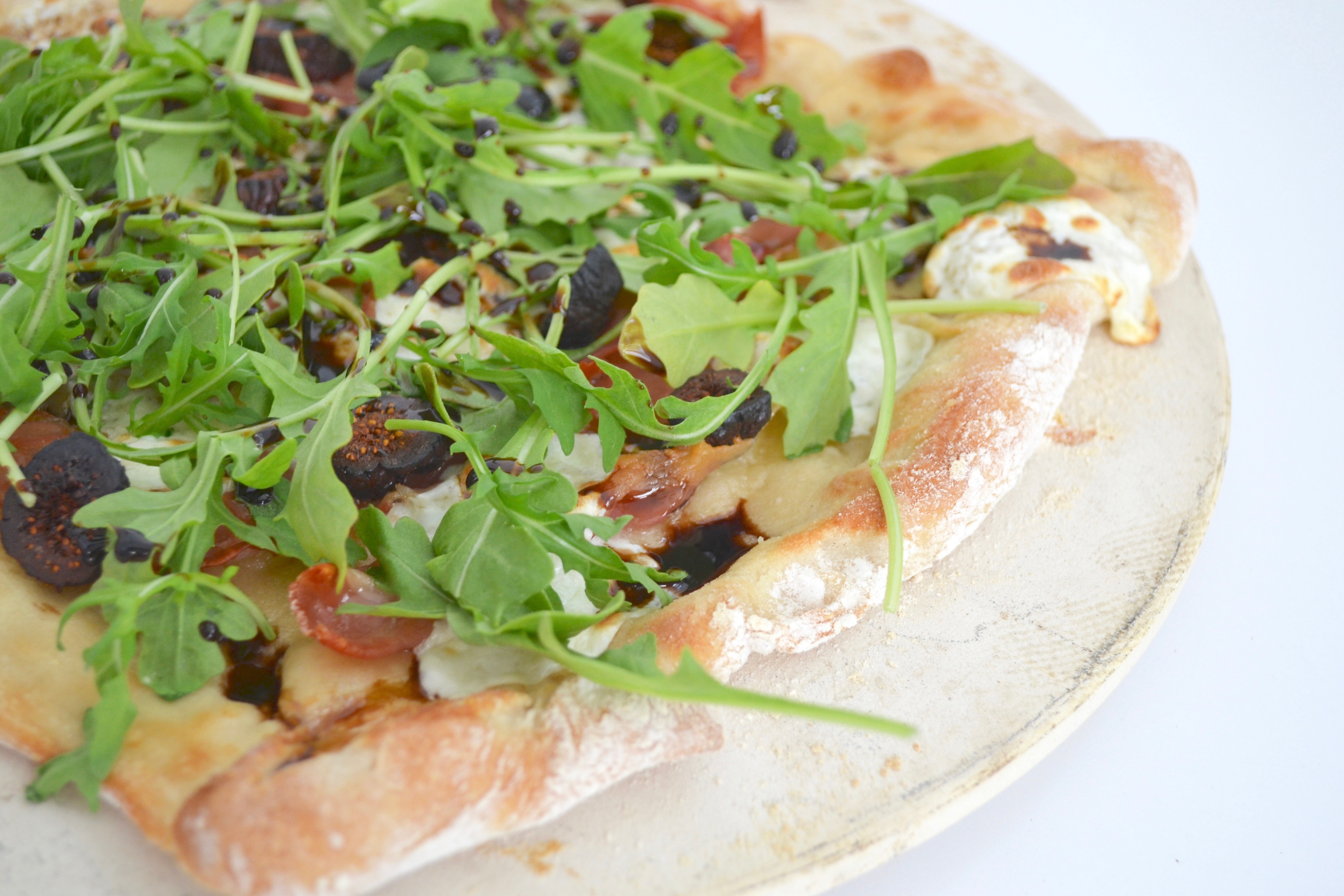 Neil even made one of our pizzas square, and it was still delicious. Unique. Just like Neil.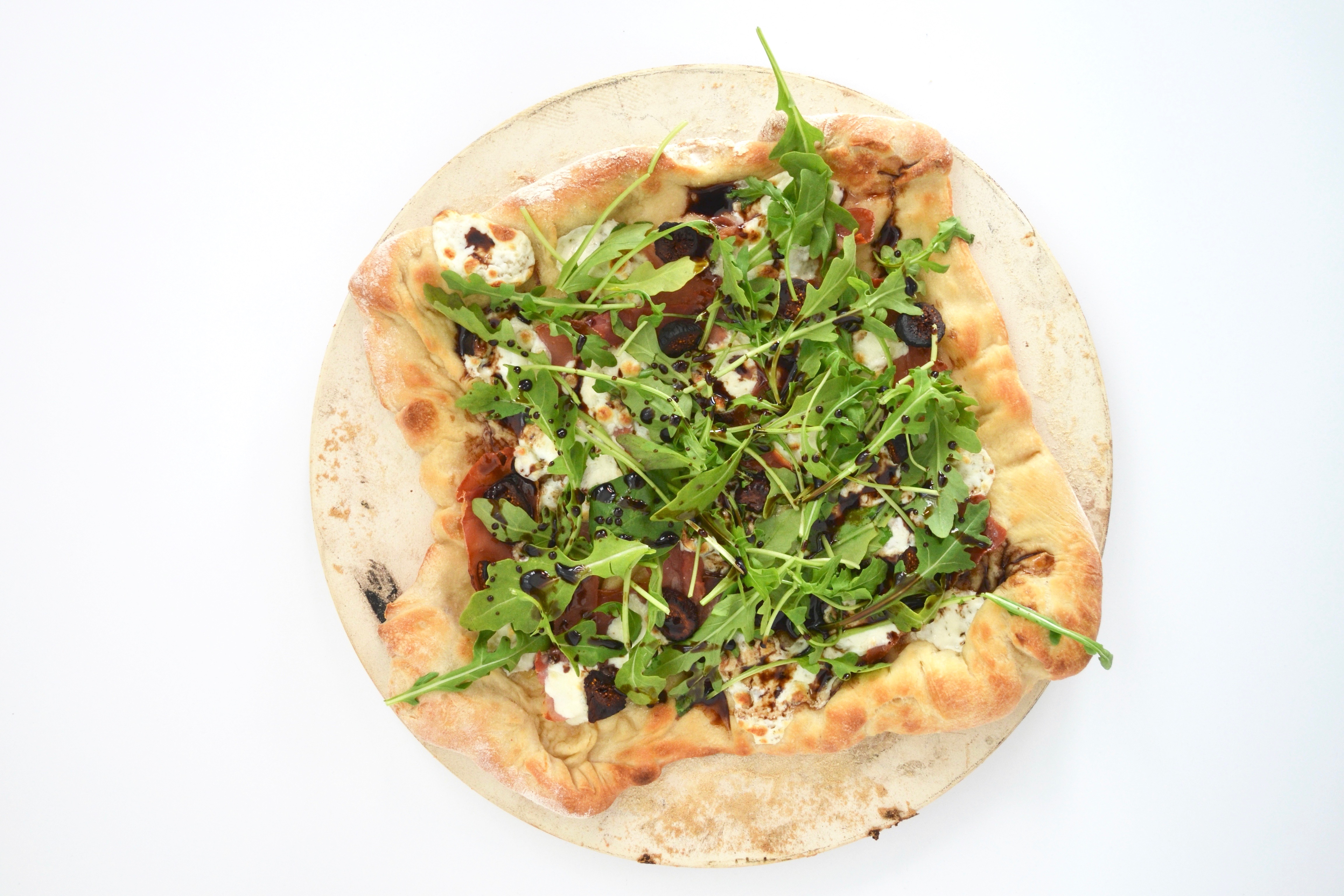 Vero was just what we needed for date night at home.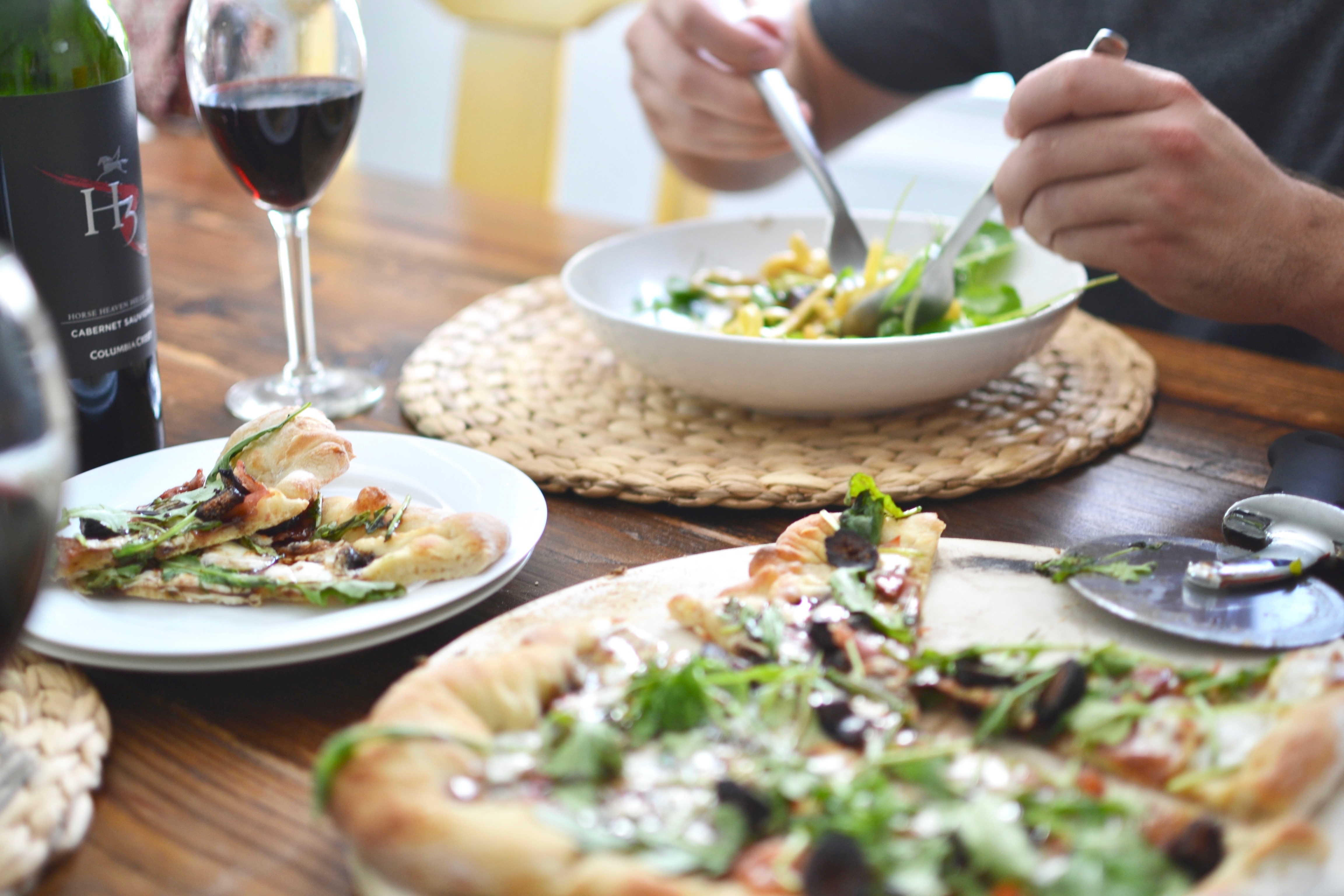 The pizza and pasta tasted just like what we'd get in the restaurant!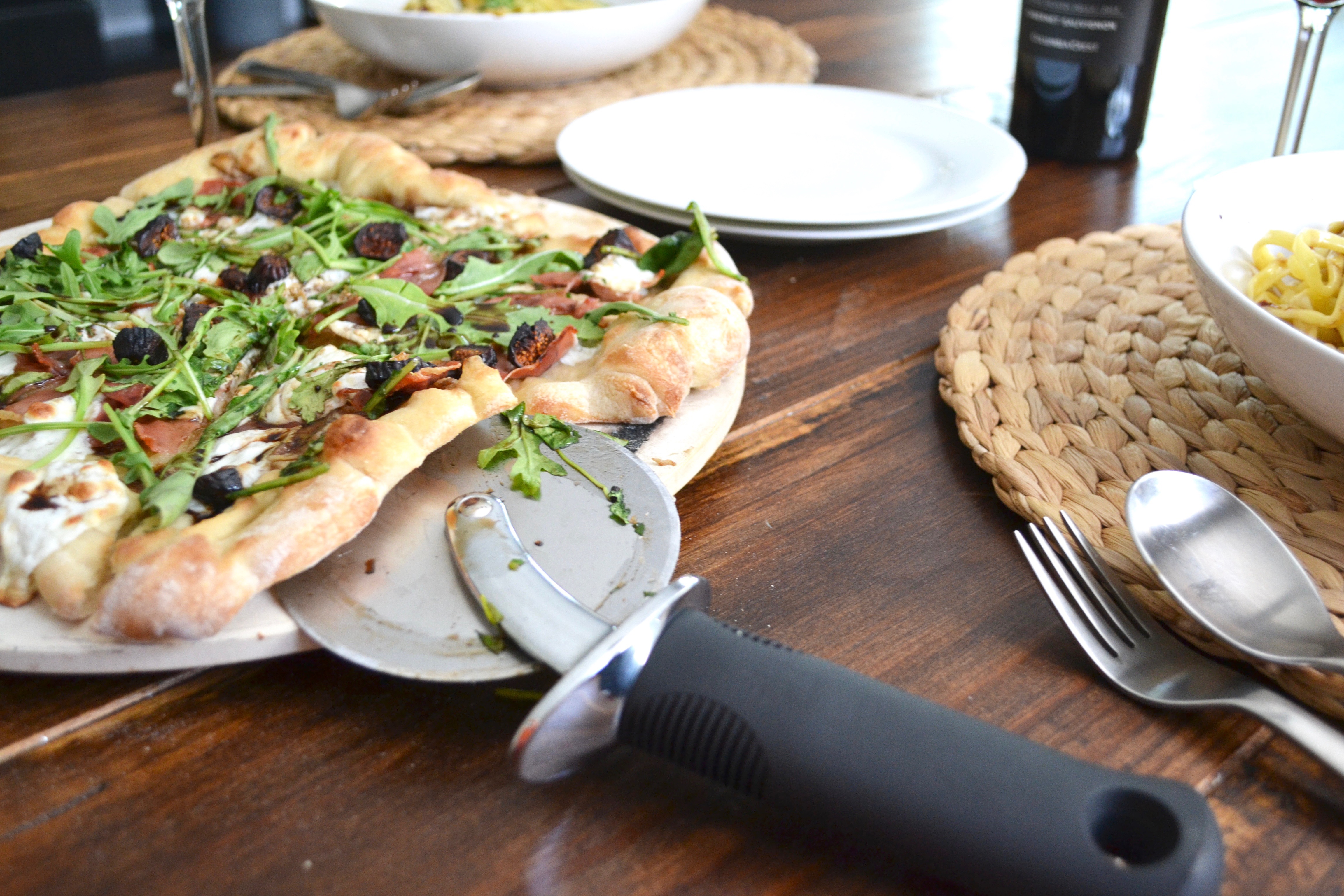 For every meal kit purchased, Vero donates an emergency meal to a 
hungry child in need
. How cool is that? Vero not only brings families together, but supports the St. Louis community by giving back. If you're in the St. Louis area and want to elevate your weekly meals, think
inside
the box and check out Vero. You can order a one-time kit with flavors that change regularly or save money and sign up for a kit subscription that comes every two weeks with new pizza and pasta dishes. We're big fans of the Vero team, and this gives us even more reason to get behind them in the good work they're doing for the St. Louis community.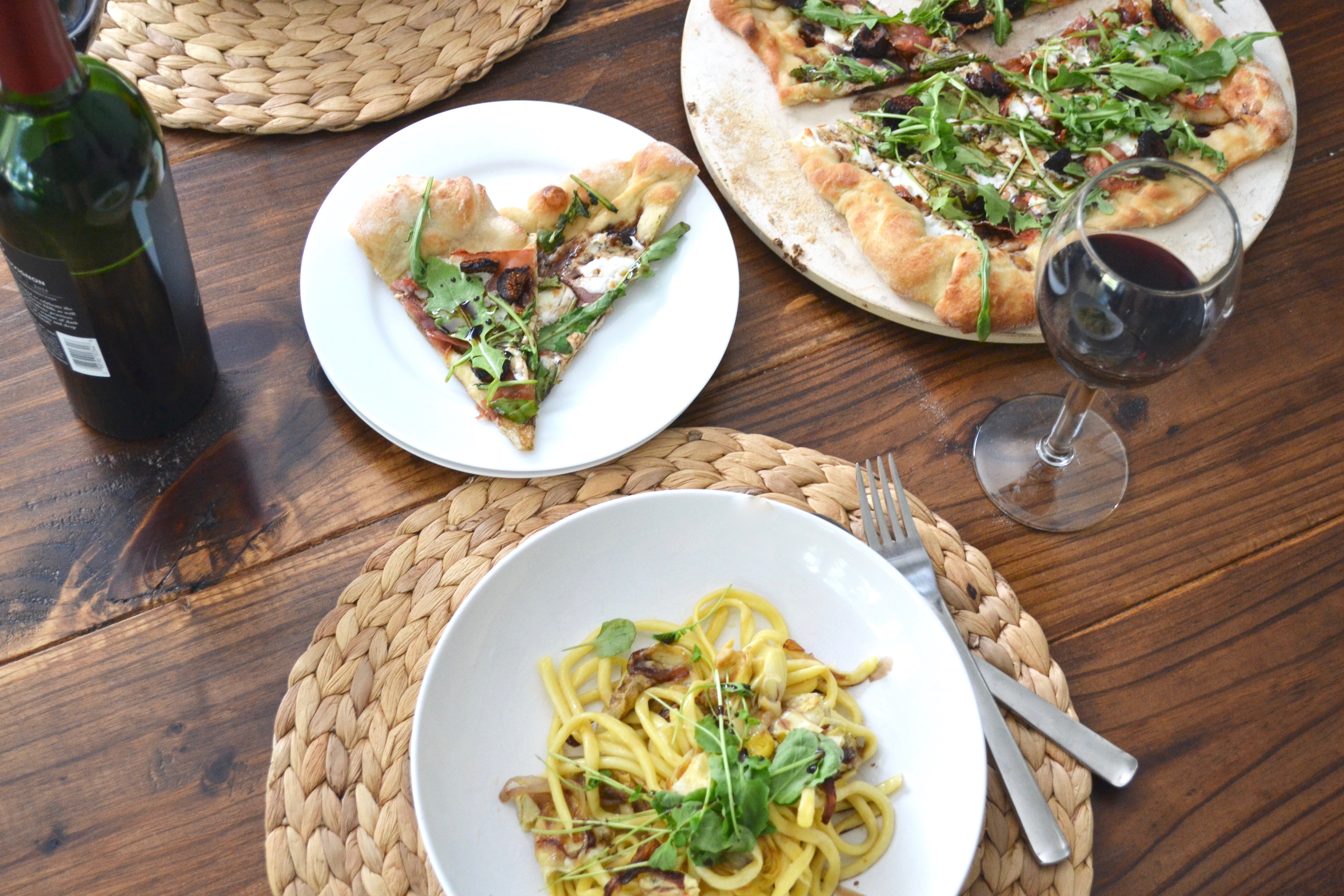 *Wine not included in the kits, but highly recommended by these bloggers. 😉