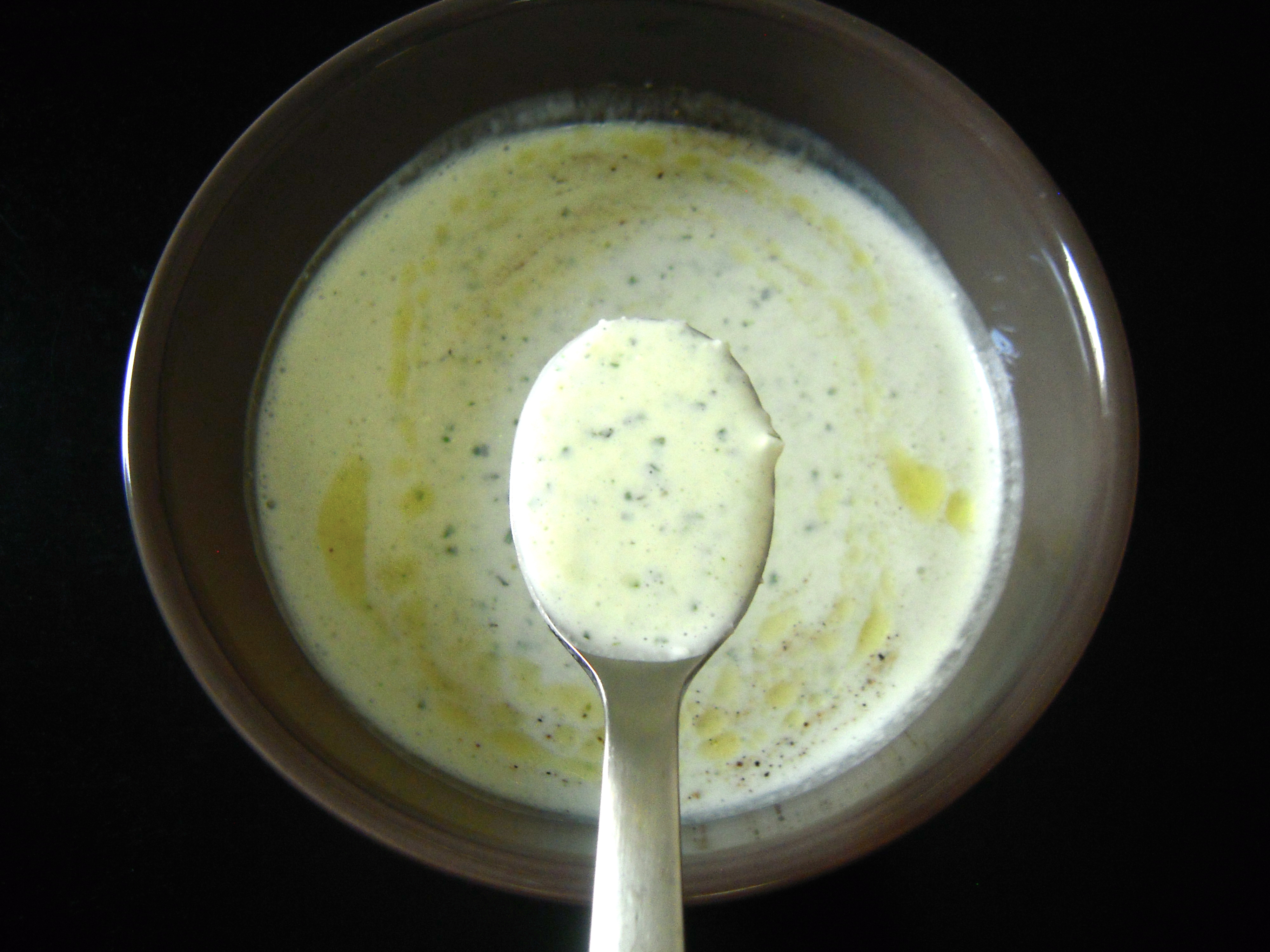 This is the perfect summer soup. Inspired by the recipe from 100 Days of Real Food, this chilled soup is healthy, filling, and flavorful. We both really like the refreshing zing of the greek yogurt and vinegar. If you don't have a food processor, try working in batches using a blender. Enjoy!
Ingredients:
2 cups plain greek yogurt
1/2 cup sour cream
2 tablespoons red wine vinegar
2 cloves garlic, minced
1 tablespoon fresh basil, rough chop
1 tablespoon fresh mint, rough chop
1/2 cup flat leaf parsley, rough chop
1 cucumber, peeled and roughly chopped
1/2 teaspoon dried dill
1/2 teaspoon kosher salt
1/4 teaspoon freshly ground black pepper
Preparation:
Combine all ingredients in a food processor and blend until smooth. Finish with a drizzle of olive oil and serve cold.
Serves 4