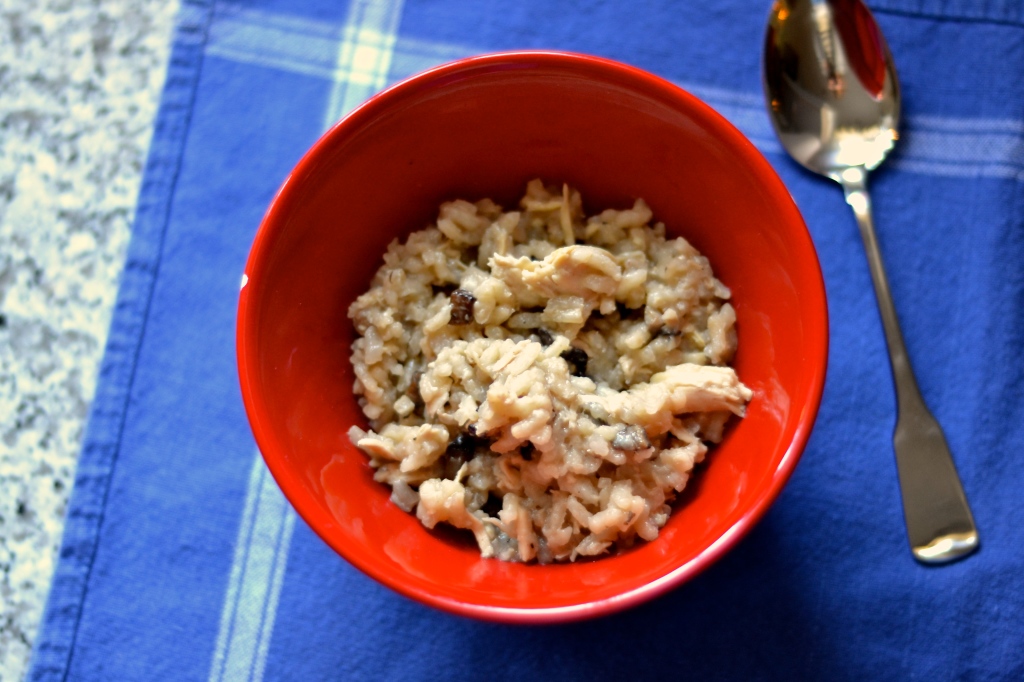 As predicted by many, Christmas break whirled by all too fast. The tree is down, the cookies are gone, the confetti is cleaned, and our resolutions have been made. We spent the past two weeks visiting with family from out of town, traveling to celebrate the marriage of dear friends, and are now preparing for the pending snowpocalypse here in the Midwest. It's been a picture perfect vacation, but we're now transitioning back to work and adjusting to normalcy once again. One of my favorite things about the holiday season is the many opportunities to gather family around the table to share a meal together. There is simply nothing I cherish more than being together with those I love. Those are the moments when life really shines. When nobody even thinks to get out a camera to capture the laughter, chaos, or conversation because everyone is sincerely wrapped up in the midst of it all. Those are the moments I love the most.
Neil and I made this risotto the night before our out of town family traveled home. The little ones even gave this risotto two thumbs up. Risotto is way easier than you may think. Basically, you sauté aromatic vegetables and rice together, then ladle warm liquid into the rice until a majority of it absorbs the flavor. Stir in your favorite flavors, and you're done usually within the hour. Risotto is a comforting way to help your family transition from the holiday rush to your everyday routine. Enjoy!
Wild Mushroom and Chicken Risotto
Prep Time: 30 min. Cook Time: 60 min.
Ingredients:
2 lbs. boneless skinless chicken breast
4 tablespoons olive oil
1 cup wild mushrooms (shiitake, portobello, etc.), chopped
1 red onion, finely chopped
1 clove garlic, minced
7 cups chicken stock
1 cup white wine
2 1/2 cups Arborio rice
2 tablespoons butter
1/4 cup parmesan cheese, grated
Preparation:
Preheat oven to 350°. Rub chicken breasts with 2 tablespoons of olive oil and sprinkle lightly with salt and pepper. Place on a baking sheet and cook chicken in the oven for 30 minutes or until chicken is cooked through. Set aside to cool, then shred.
In a medium saucepan, heat the chicken stock and keep near your work station.
Heat 2 tablespoons of olive oil in a large dutch oven over medium heat. Add the chopped mushrooms and cook for about 2 minutes. Add 1 tablespoon of butter and onion, and cook until translucent, about 2 minutes. Next, add the garlic and continue to cook for another minute. Add the Arborio rice and sauté for 2 minutes or until it smells nutty. Add white wine and simmer over medium until a majority of the liquid has been absorbed.
Add one cup of the heated chicken stock and stir continuously until all liquid has been absorbed by the rice. Repeat this process until all of the chicken stock has been used.
Stir in shredded chicken, parmesan cheese, and 1 tablespoon of butter. Season to taste with additional salt and pepper.