First, we'll show you how we chose the winner. Each eligible entry was assigned a number, given chronologically depending on when the comment was written:
Then, we went to random.org and used their Sequence Generator to put the numbers 1 through 28 in order. The winner is the number the Generator listed first. Here is a screen shot of the list: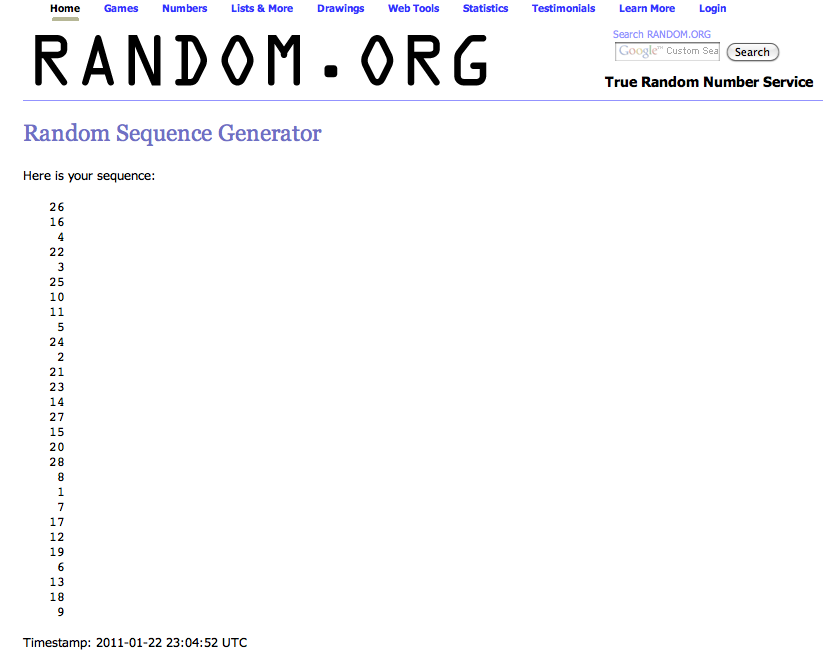 As you can see, the winner is…..
#26: Jenny.
Congratulations! Please contact us to claim your prize at thenewlywedchefs@gmail.com
Stay tuned, folks- another giveaway is in the near future.