Thanks to all who entered this giveaway. We'll post another by the end of the month, so check back again for more! Want to know how we selected the winner at random? We'll show you: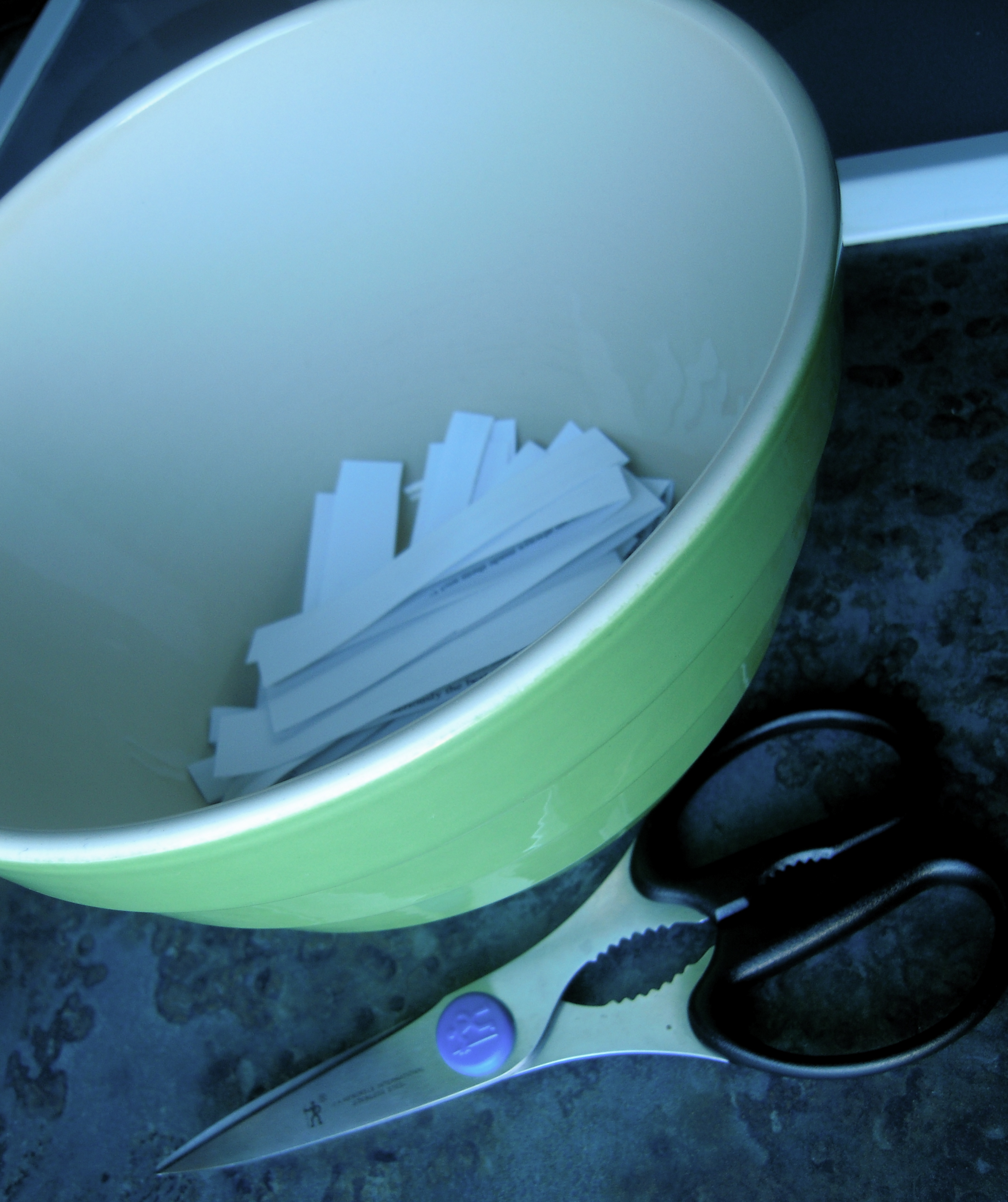 First, we printed out all the comments, and cut them into strips.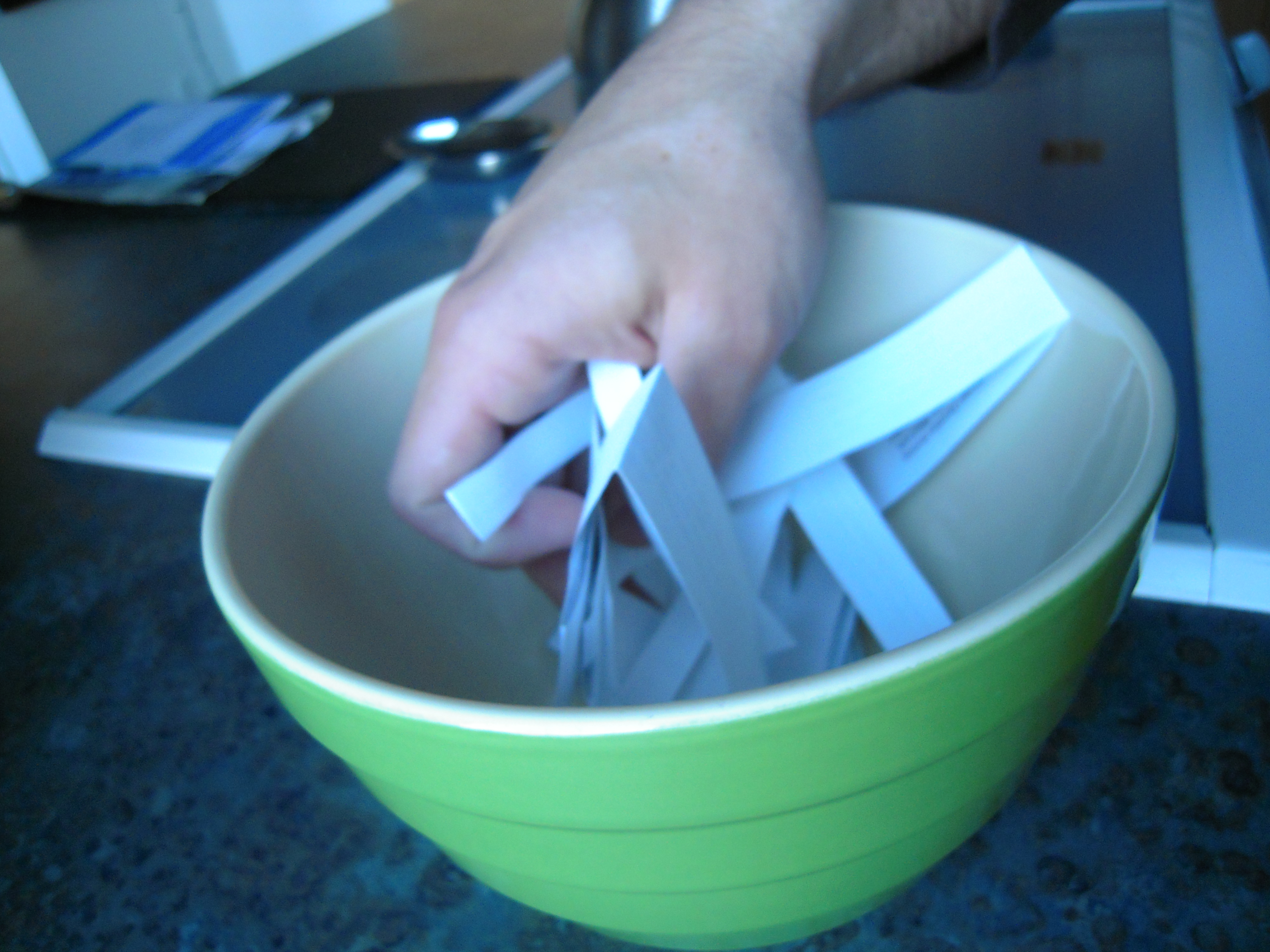 Then, we mixed up all the strips of paper…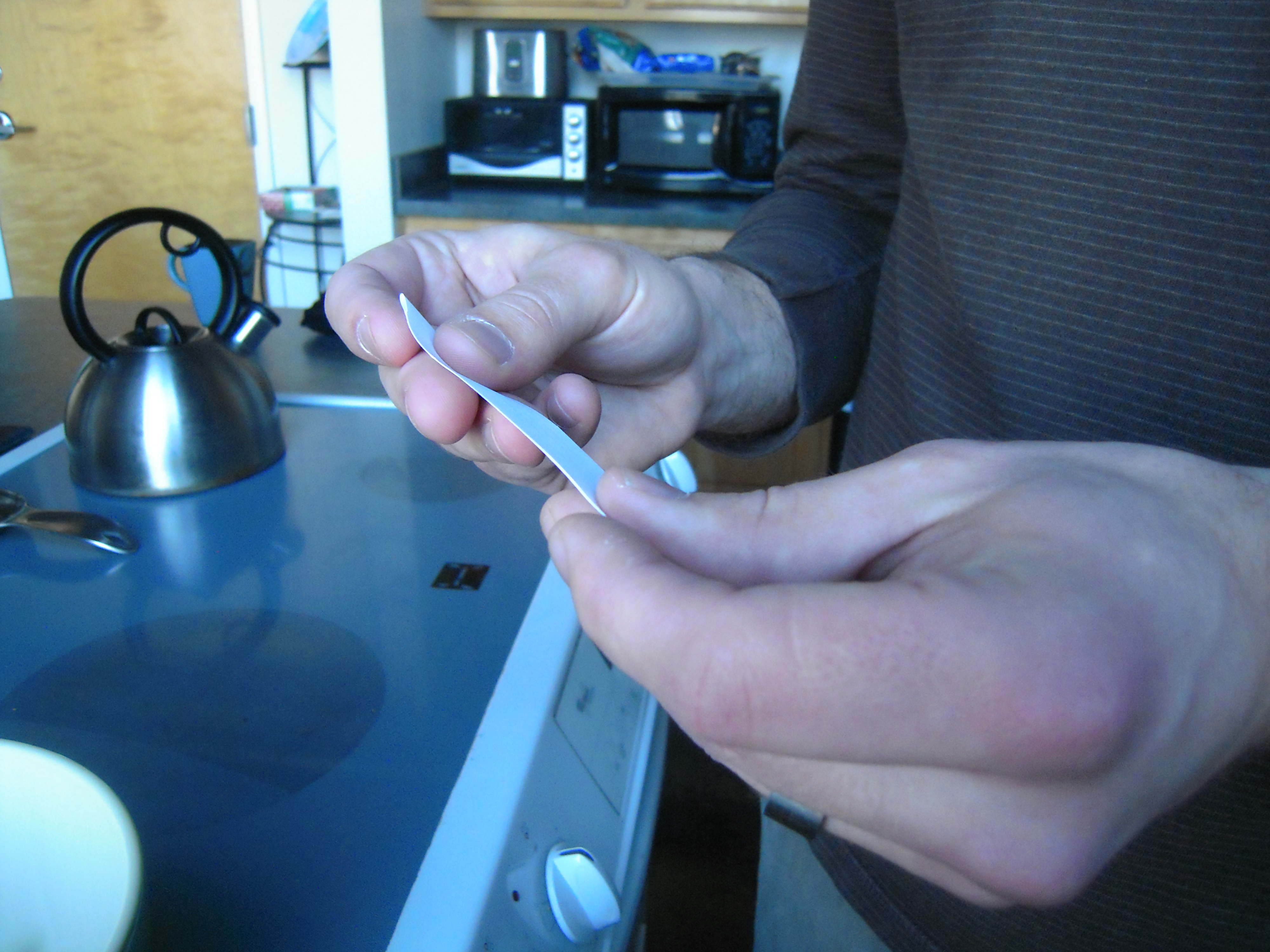 …closed our eyes, and picked one lucky paper from the bunch!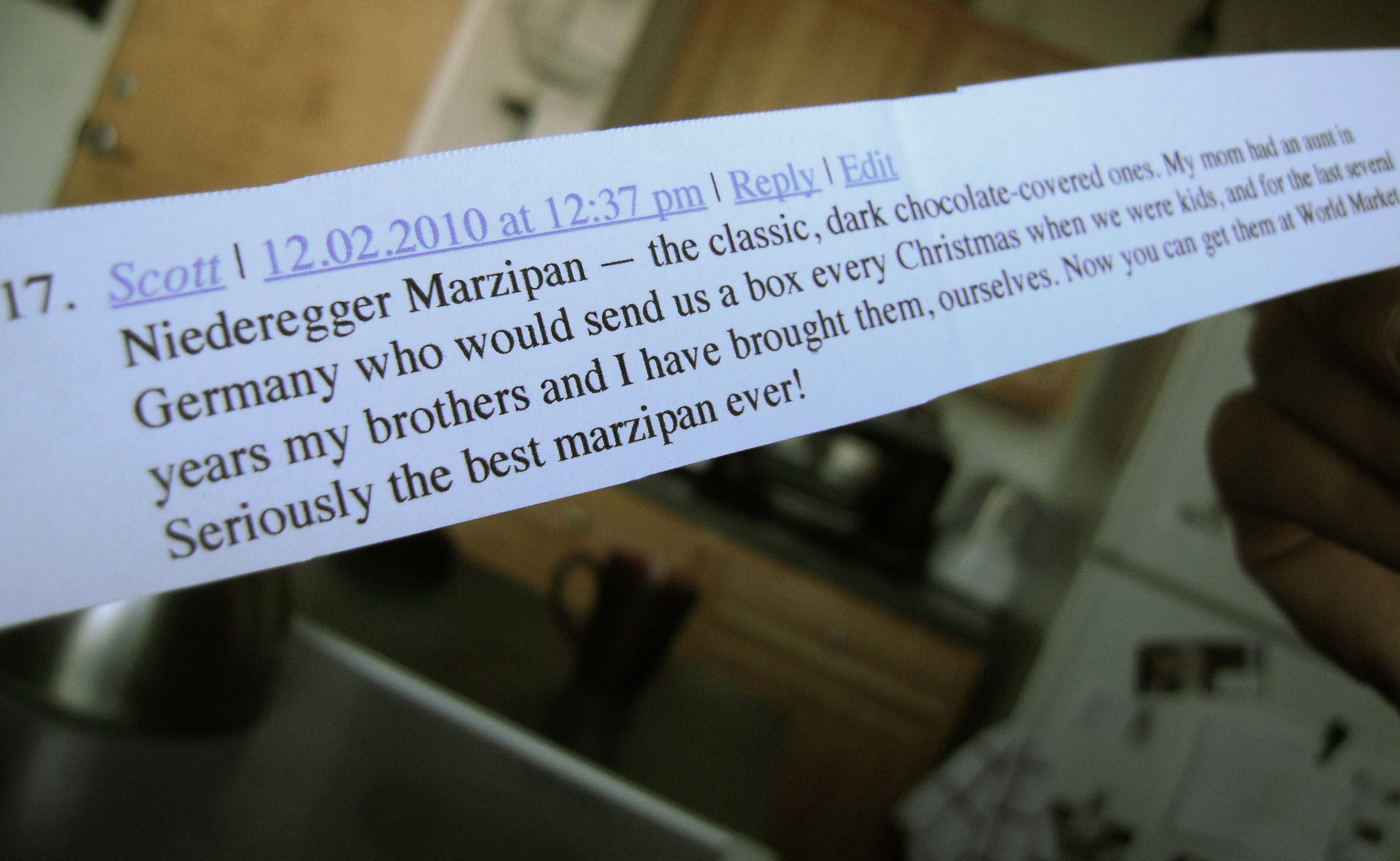 Congrats, Scott! E-mail us at TheNewlywedChefs@gmail.com to claim your prize.