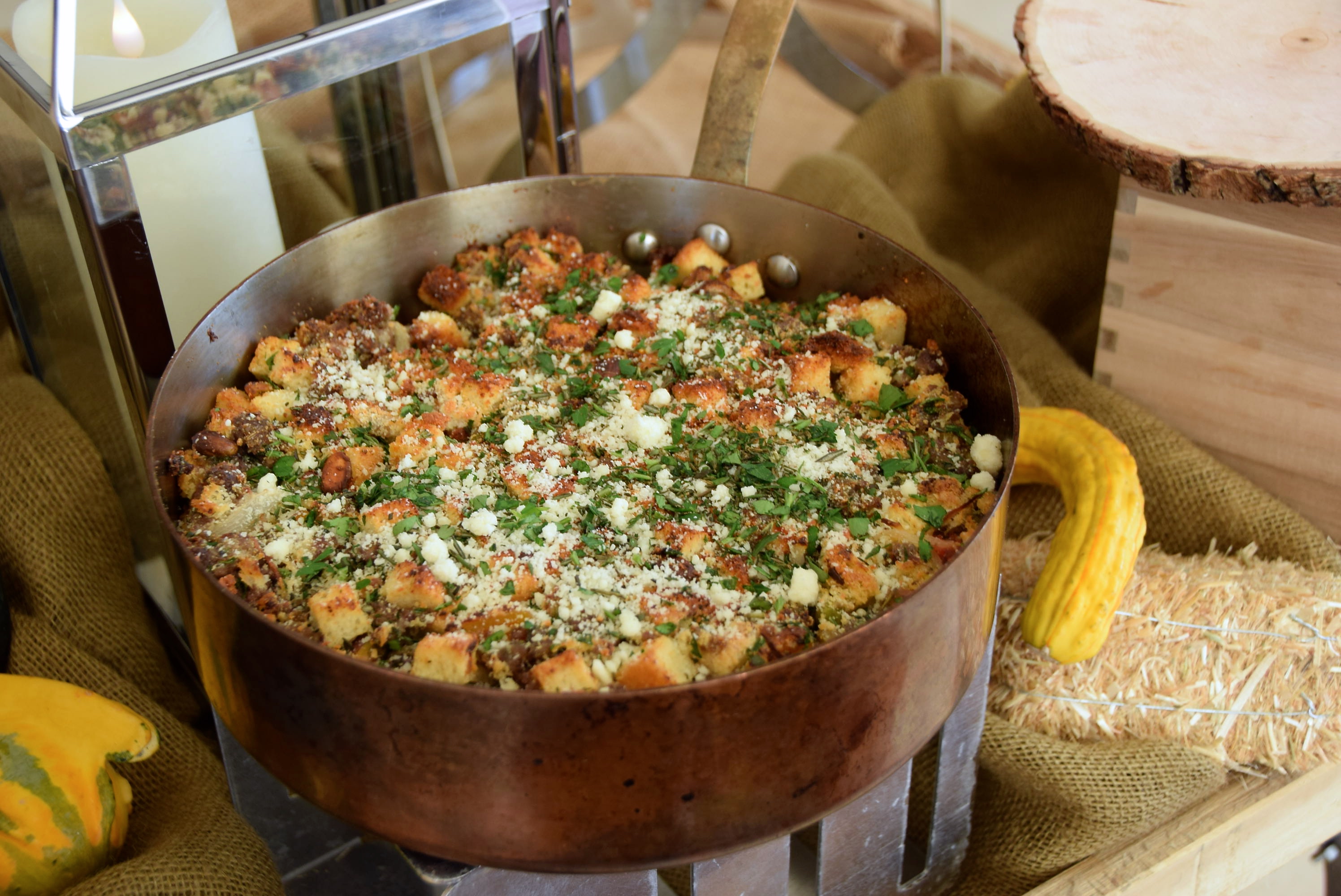 Cielo
is an authentic Italian restaurant atop the esteemed Four Seasons Hotel in downtown St. Louis. We were invited by the Four Seasons to sample a complimentary Thanksgiving feast and preview what they will be offering for the upcoming holiday. When we arrived on the 8th floor of the Four Seasons, the first thing we needed to soak in was the view. The restaurant and bar open out onto a stunning patio with a pool that boasts 2,500 square feet and a breathtaking view of the city.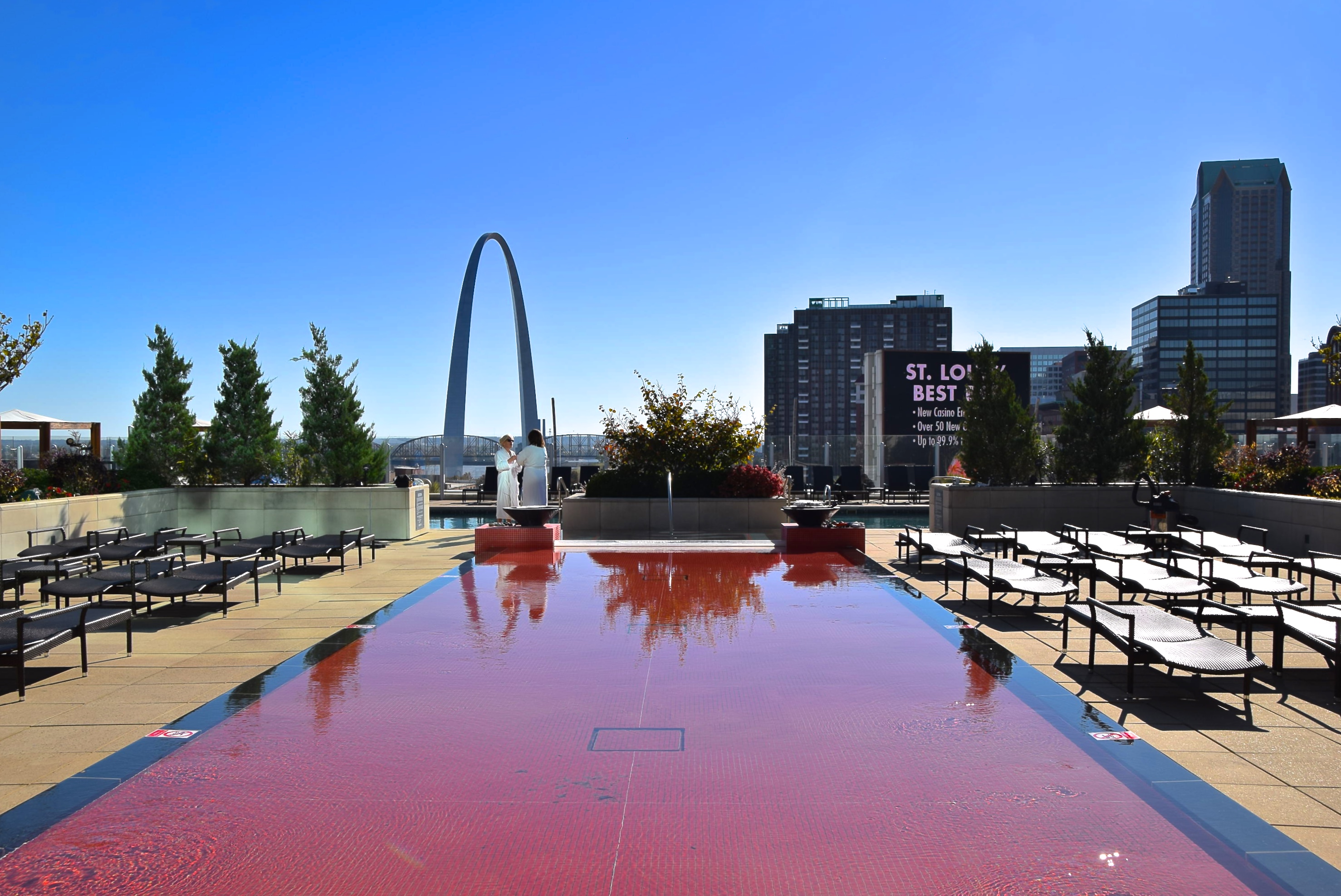 When you're at Cielo, you simply can't start your feast until you've ooed and ahhed over the beauty of the space, so go ahead and take time to do that. Cielo is beautiful.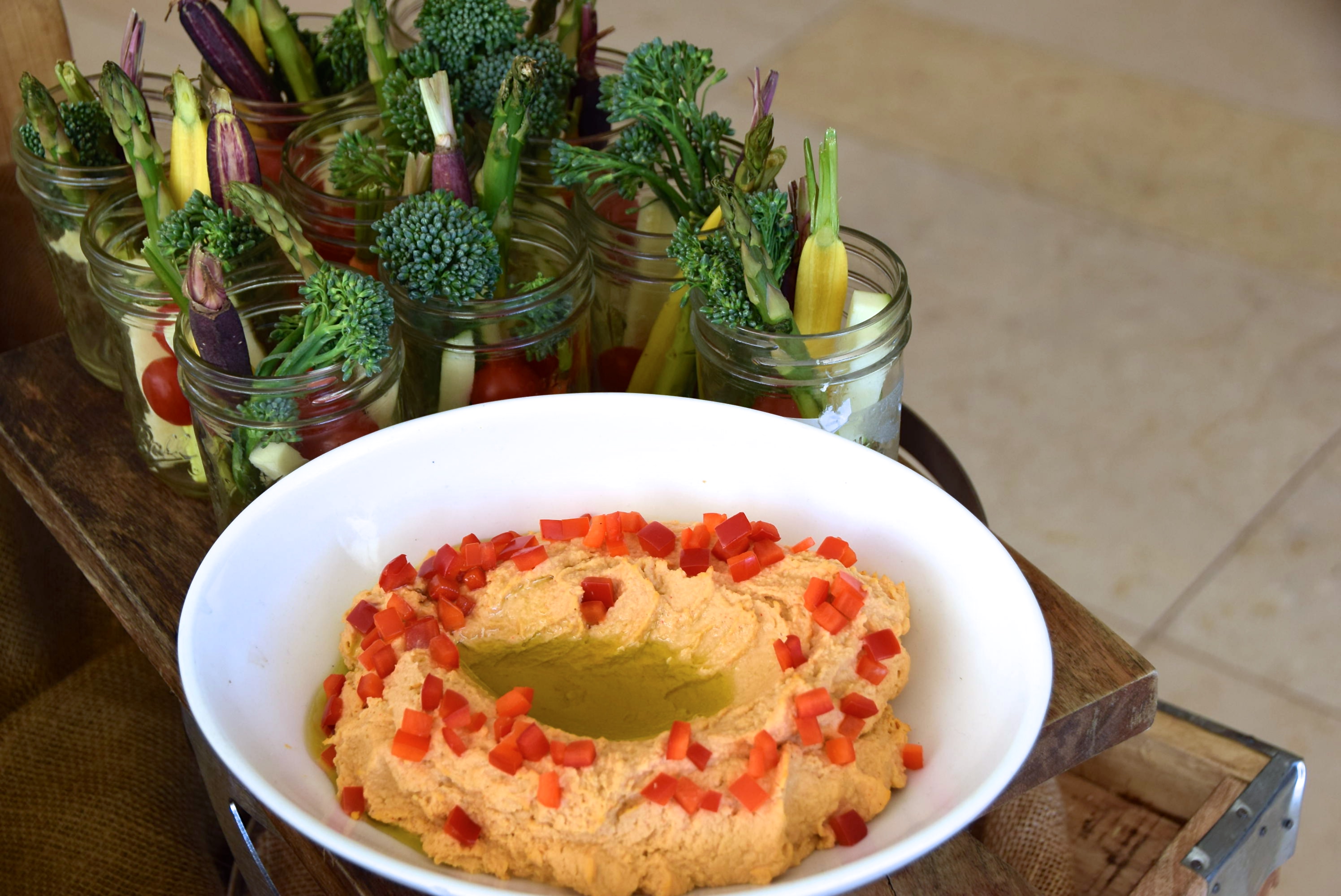 Now, on to the food! If you're in St. Louis and not up for cooking this year, Cielo has two options for you: the Thanksgiving Day buffet and the Thanksgiving to-go option. The buffet will be held from 10:00am to 3:00pm and includes a wide variety of offerings. From oysters to deep-fried turkey to risotto and everything in-between, this buffet is sure to please anyone in your family. You can check out a more detailed description of the buffet
here
.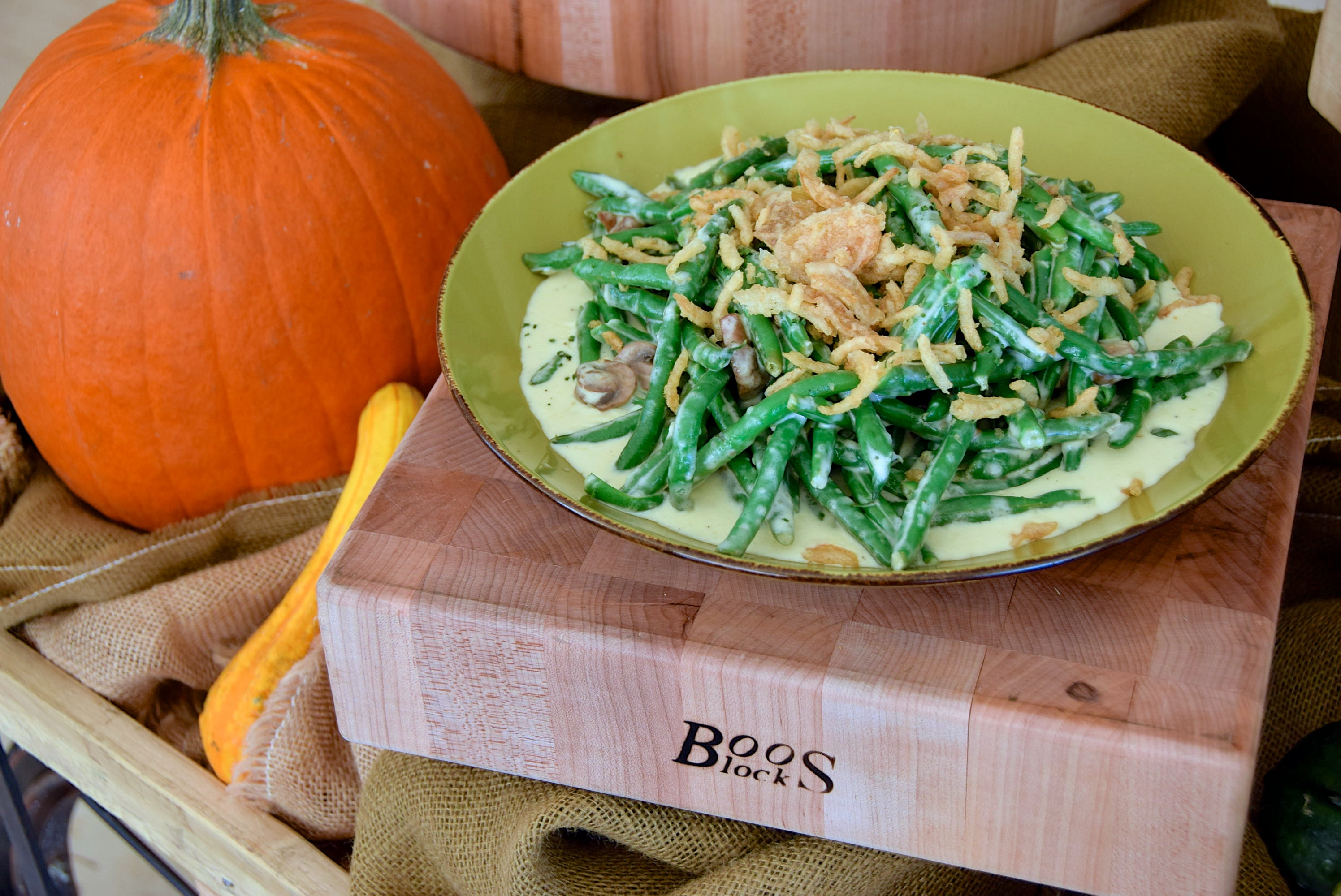 You can also leave Chef Colucci and his team to do the cooking in the to-go option. For $295, you can take home an entire Thanksgiving feast for 10 people. We sampled some of the delicious offerings this meal has to offer. Here is Chef Colucci carving the whole roasted free range turkey that will come in your to-go feast.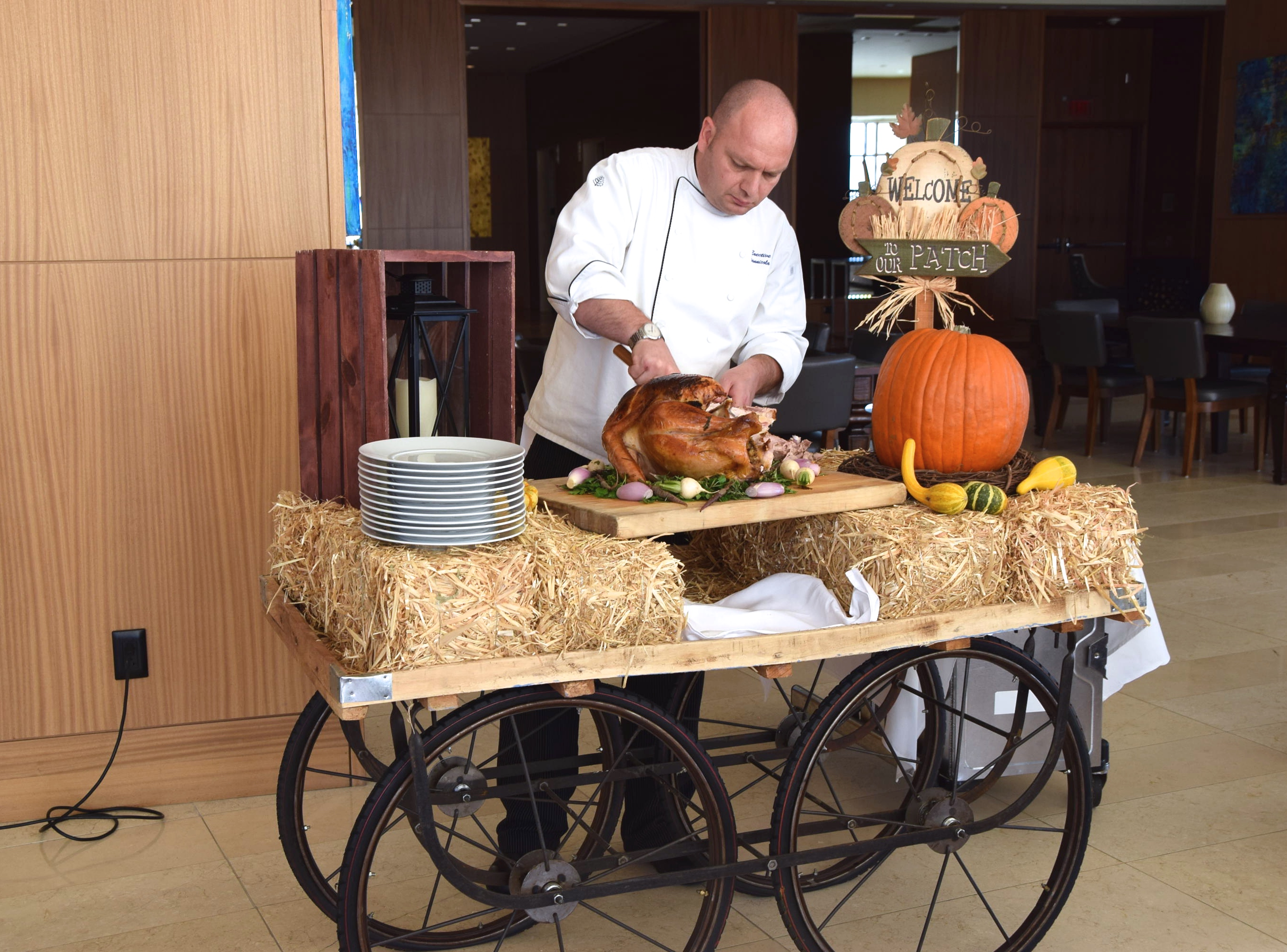 Can't have Thanksgiving without the potatoes, right? In your to-go order you'll receive both whipped potatoes (so buttery and delicious!) and this roasted sweet potato puree.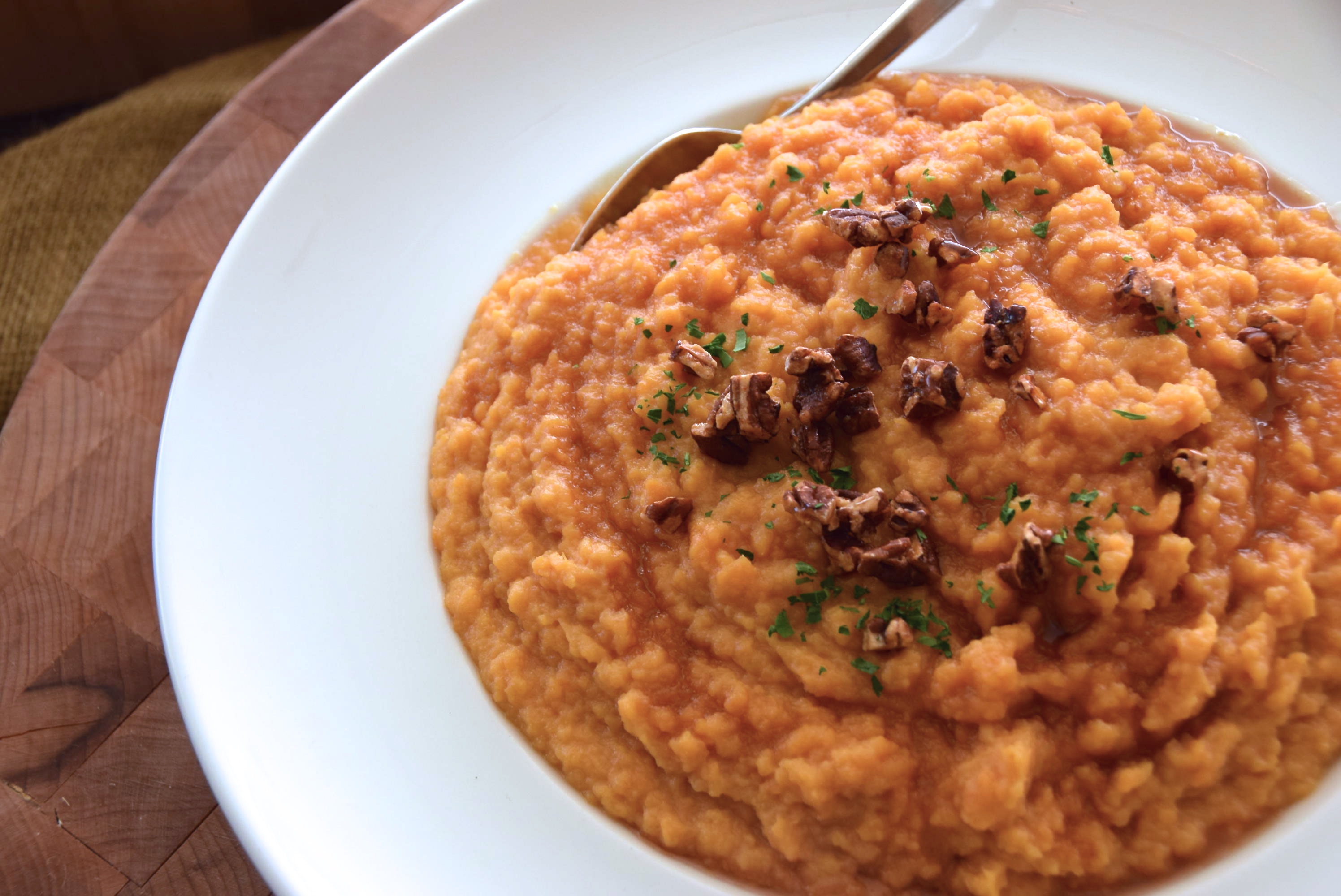 Other sides include roasted brussels sprouts and green bean casserole.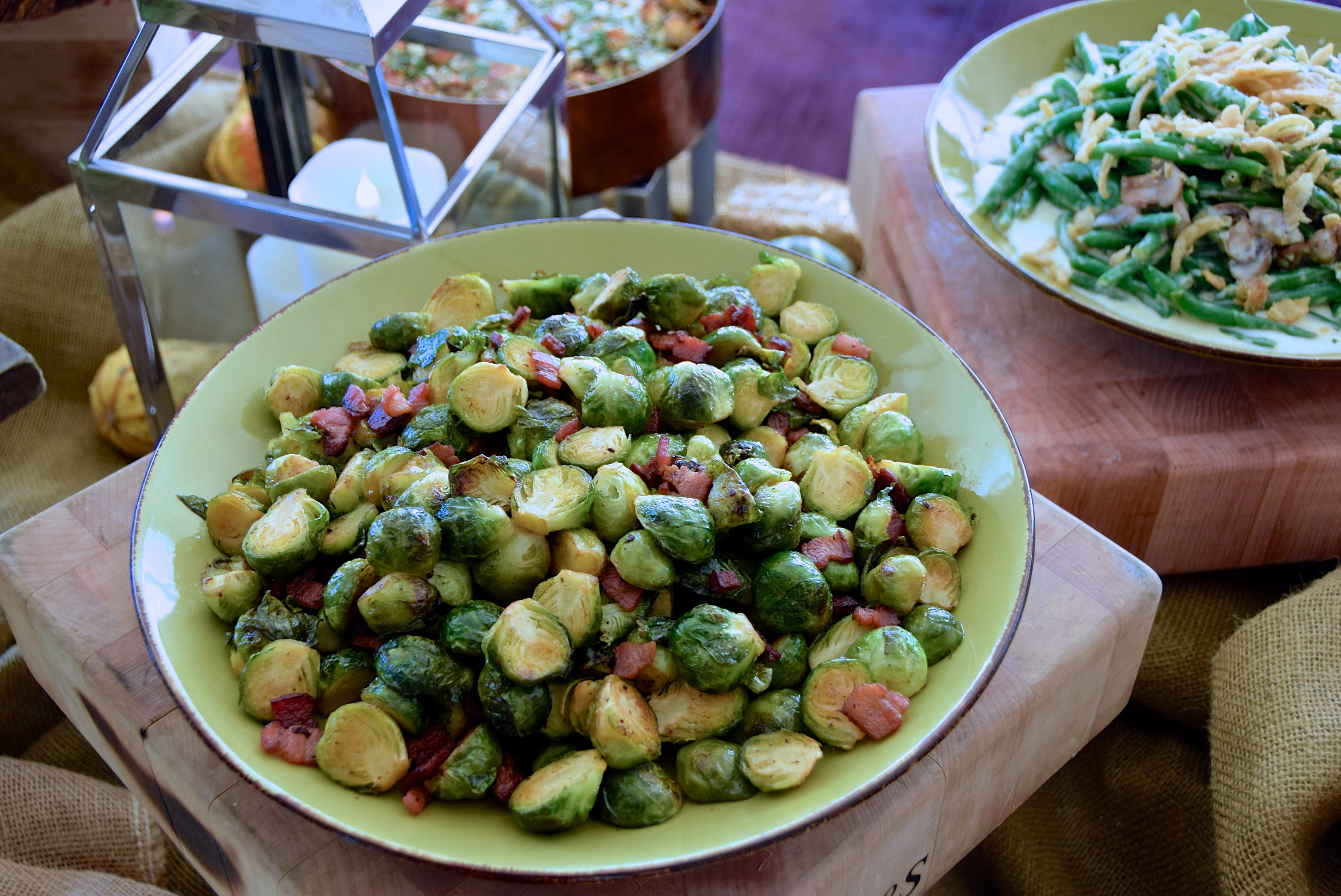 Here is my delicious Thanksgiving plate!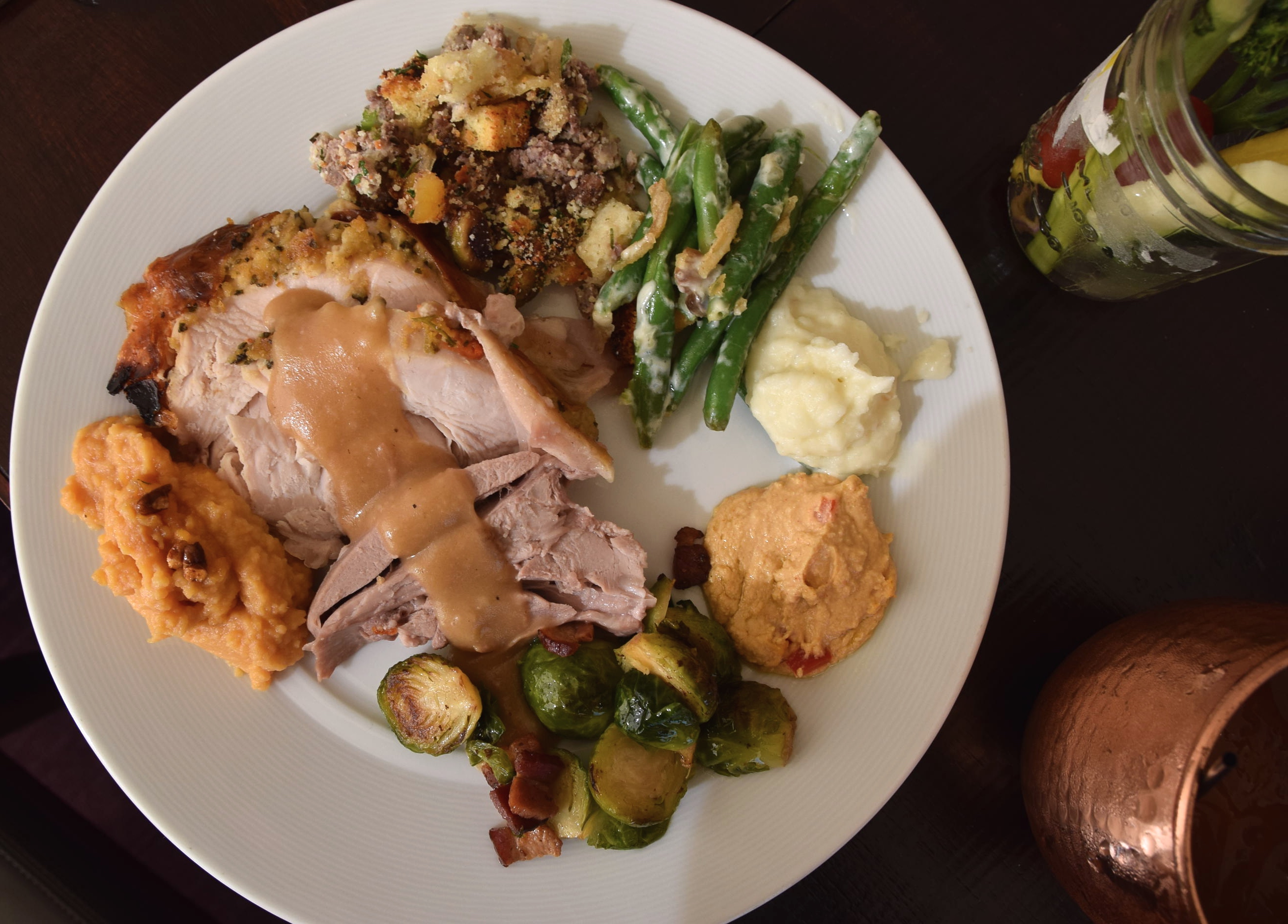 Of course, dessert is also included. You'll receive two pies in the to-go option.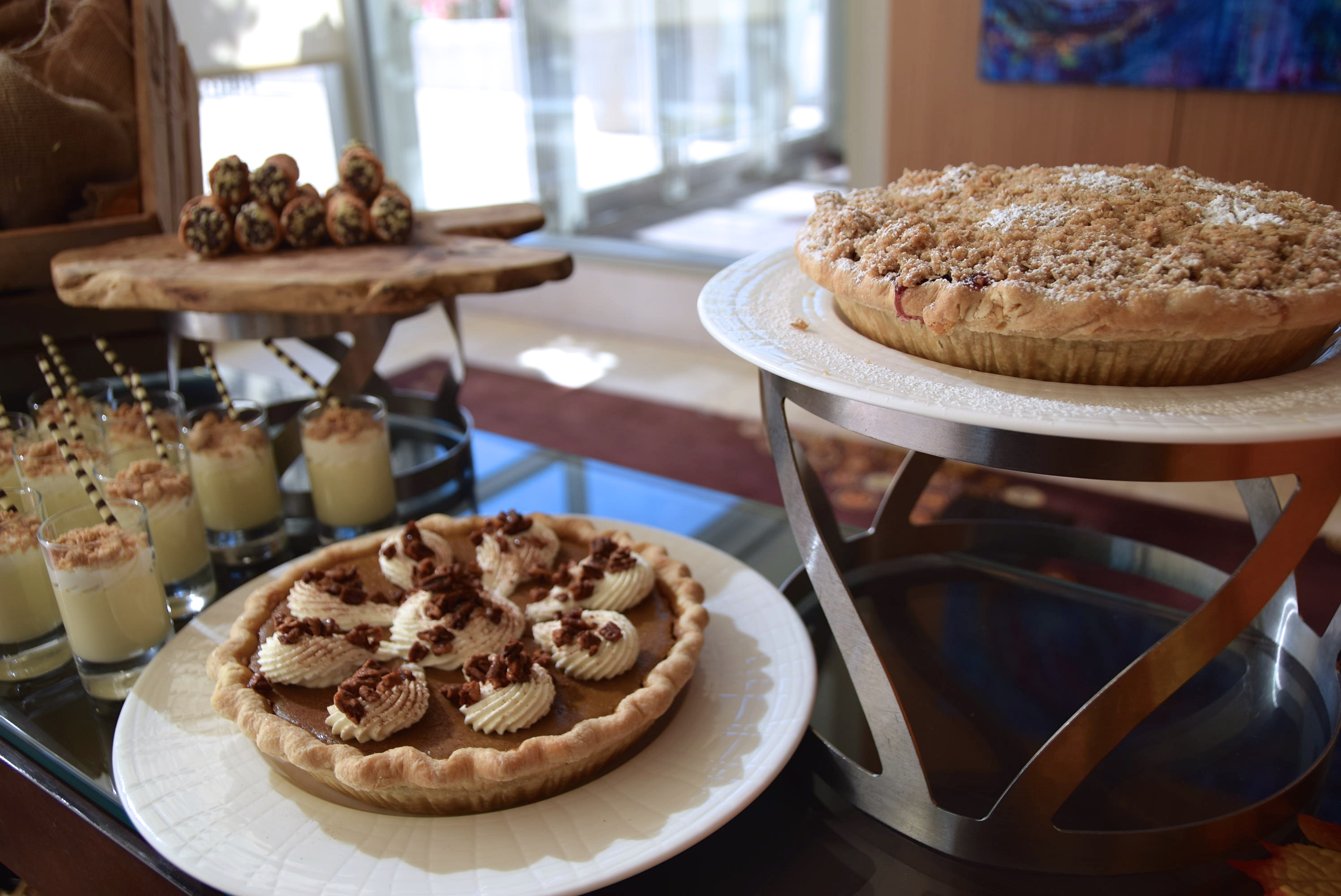 This was our first time at Cielo, and it won't be our last. Chef Colucci and his team are doing great things bringing approachable yet elevated Italian cuisine to our beloved city. He trains his chefs to be the best they can possibly be, offers cooking classes to the community, and cares about the quality of the ingredients he uses. We were lucky to receive a tour behind the scenes in the kitchens of Cielo where Chef Colucci showed us how Cielo grows their own microgreens, cures their own meat, grows herbs outdoors, hosts private parties in an intimate wine room, and more.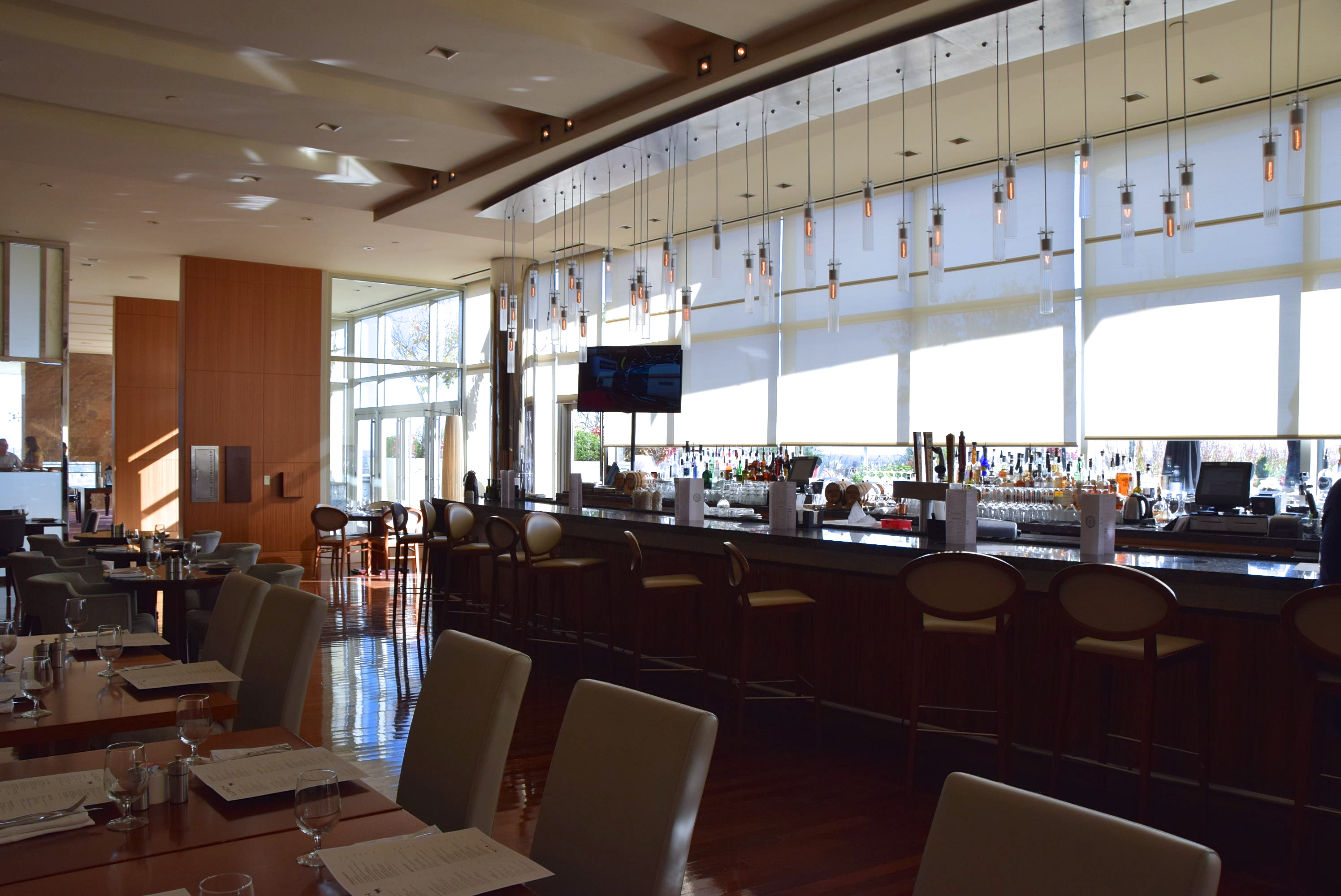 If you're in St. Louis for Thanksgiving and want to leave the cooking to the pros, head over to Cielo for the Thanksgiving Day buffet or order their to-go option. Be sure to get your to-go order in by November 22nd for pickup at the hotel on Thanksgiving Day. For more information, call 314-881-5759 and check out their event site 
here
.